Nassau, Bahamas – Sun. 1/26
We slept well and woke up a few hours before arriving at Nassau. We had breakfast and just looked around our floating hotel.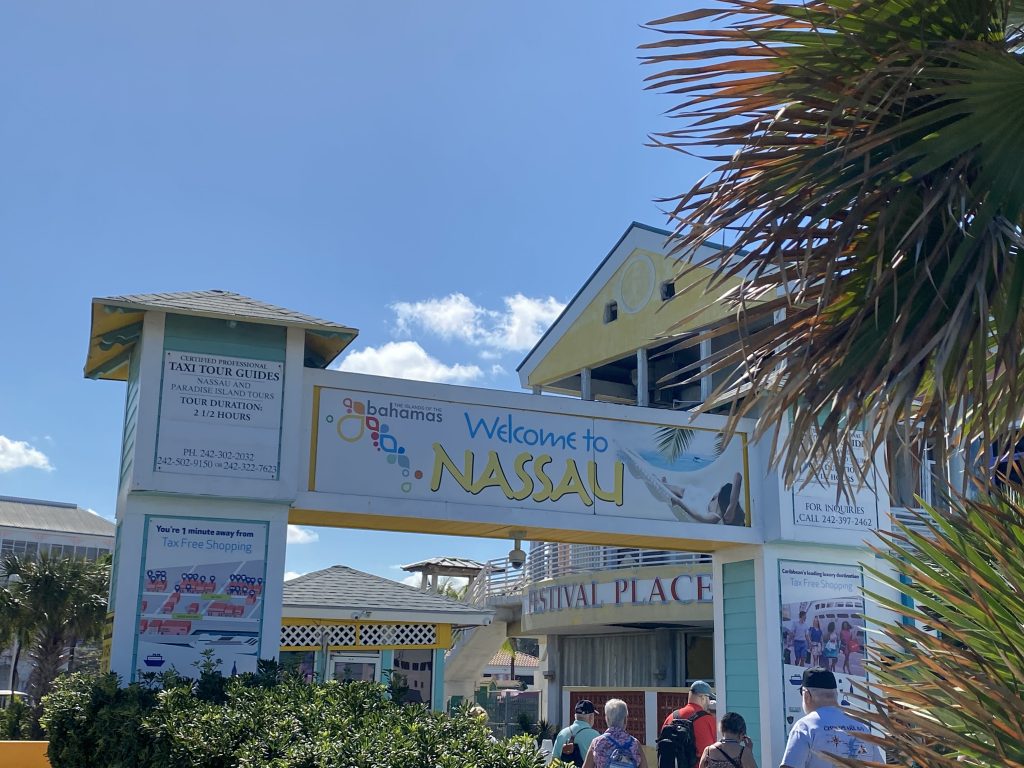 As we arrived at the Bahamas, you could see the resort Atlantis on Paradise Island, in the distance.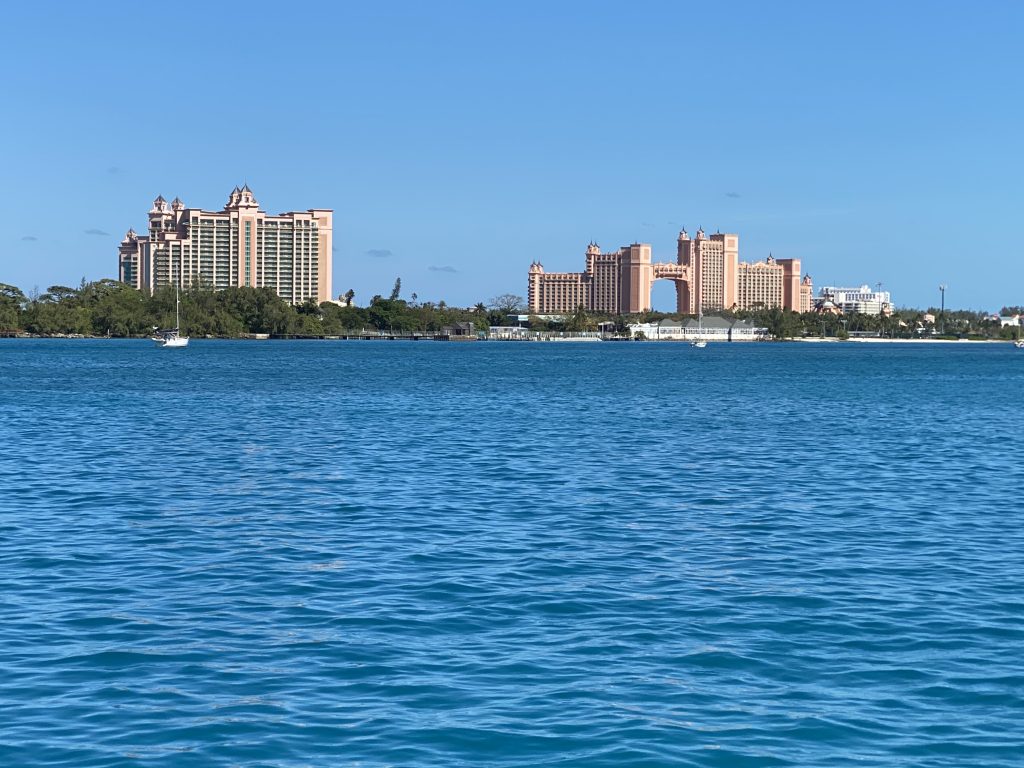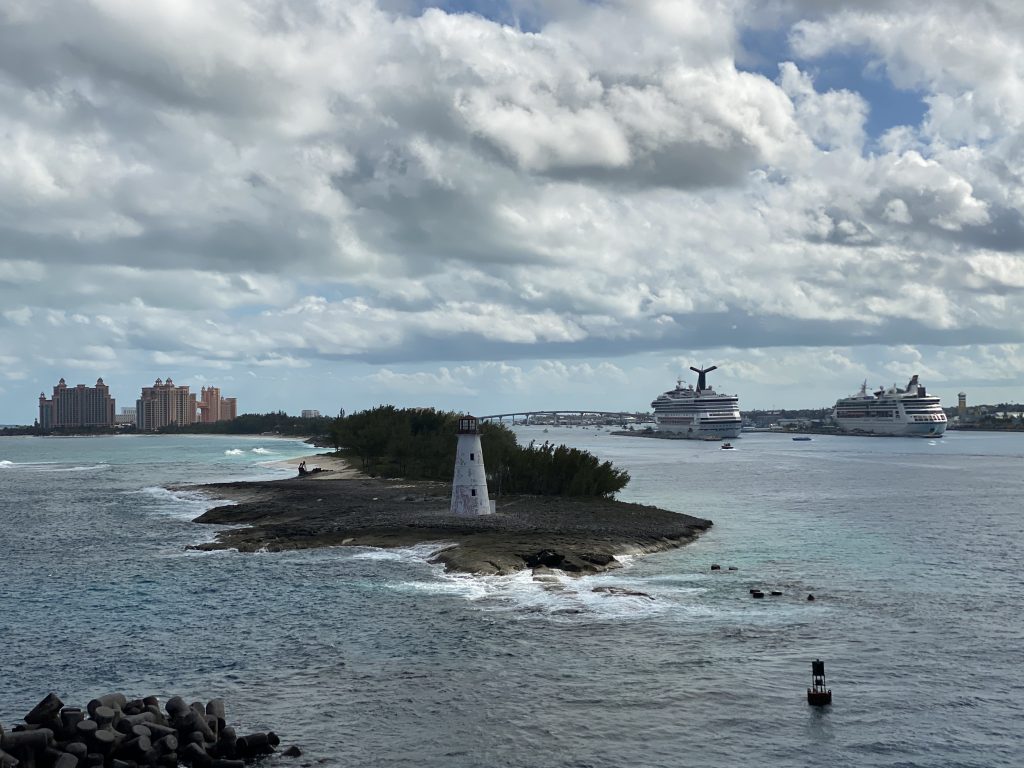 The pilot headed for the space between the two other cruise ships which had already arrived (above photo, on the right) at the cruise port.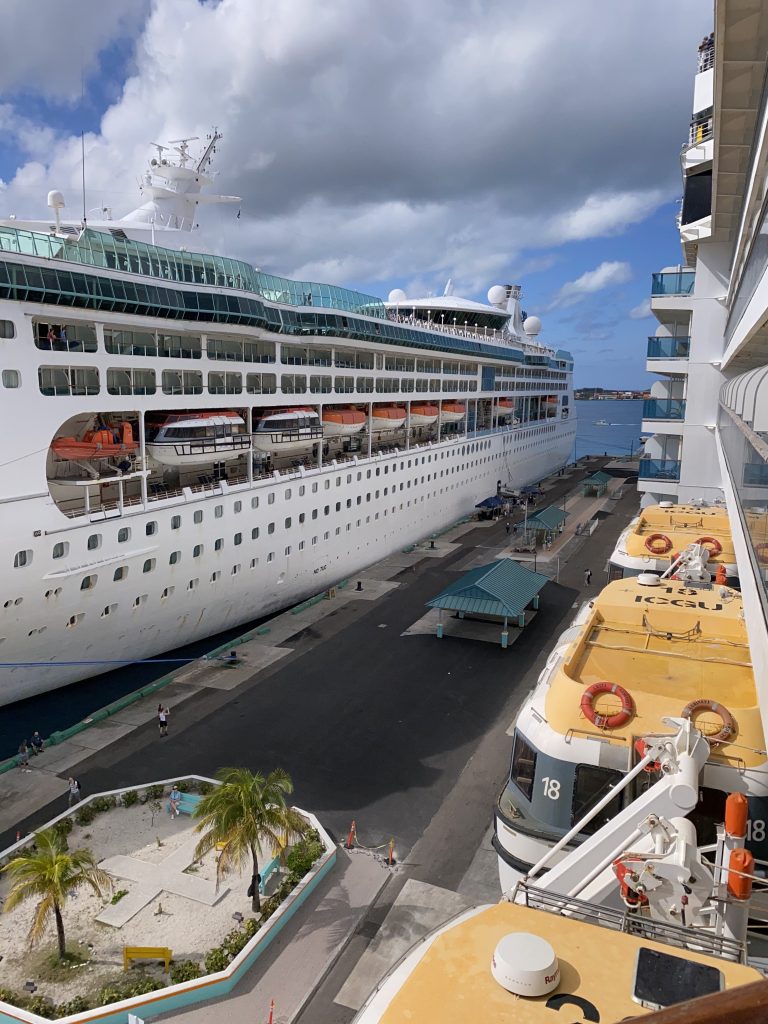 Successfully docked! Our pilot backed in. Ain't he awesome?
This is the view from our balcony.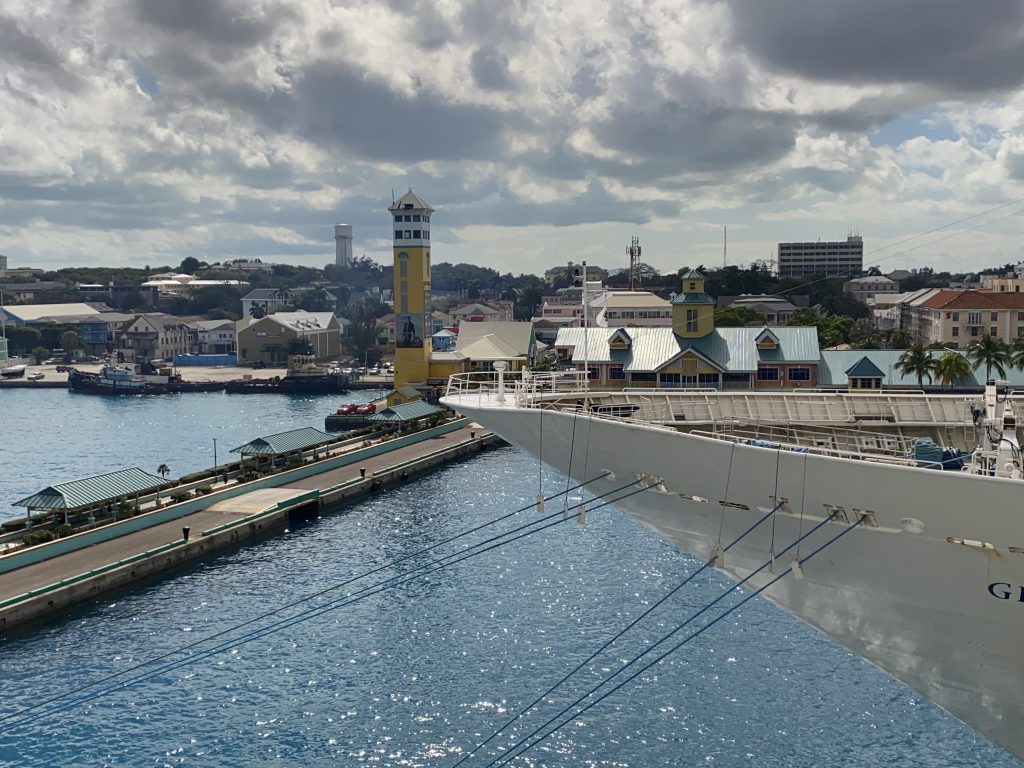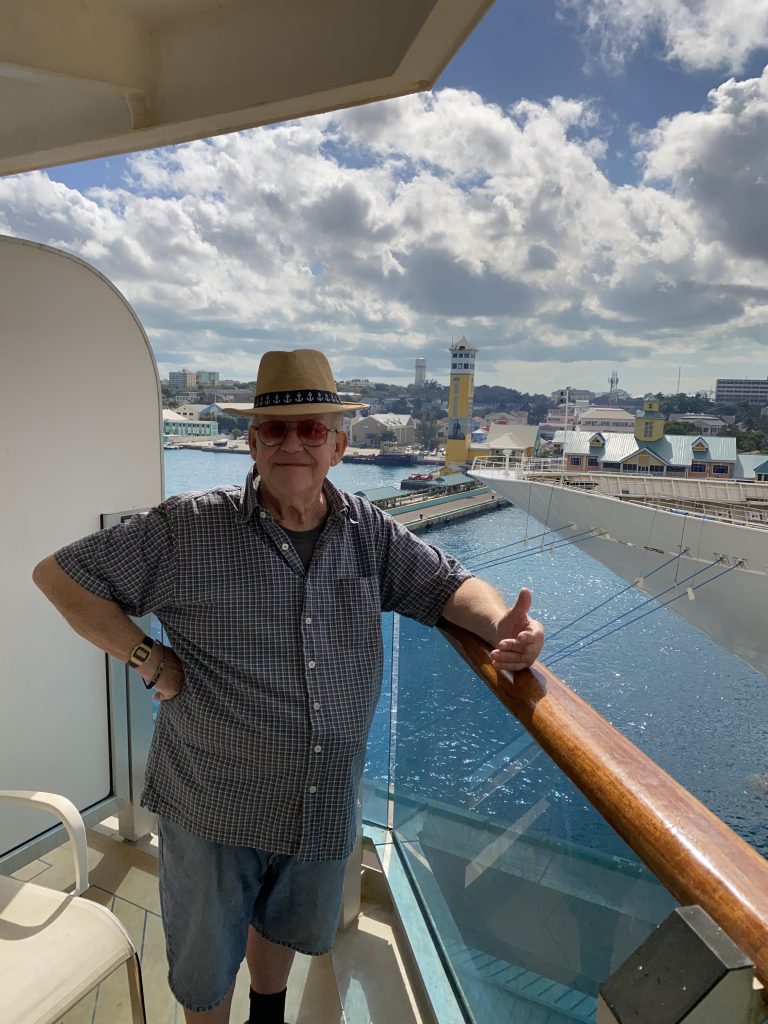 As we waited to disembark, we were standing on our balcony observing all that was going on down below.
Looking at my Uncle's posture, I don't remember what "gem of wisdom" he had just bestowed upon me.
But I can imagine 🤪 !
Our balcony was the angled one right above the tender boats, the ones used to transport us to shore when the huge cruise ships could not get close enough to the dock and had to anchor off shore.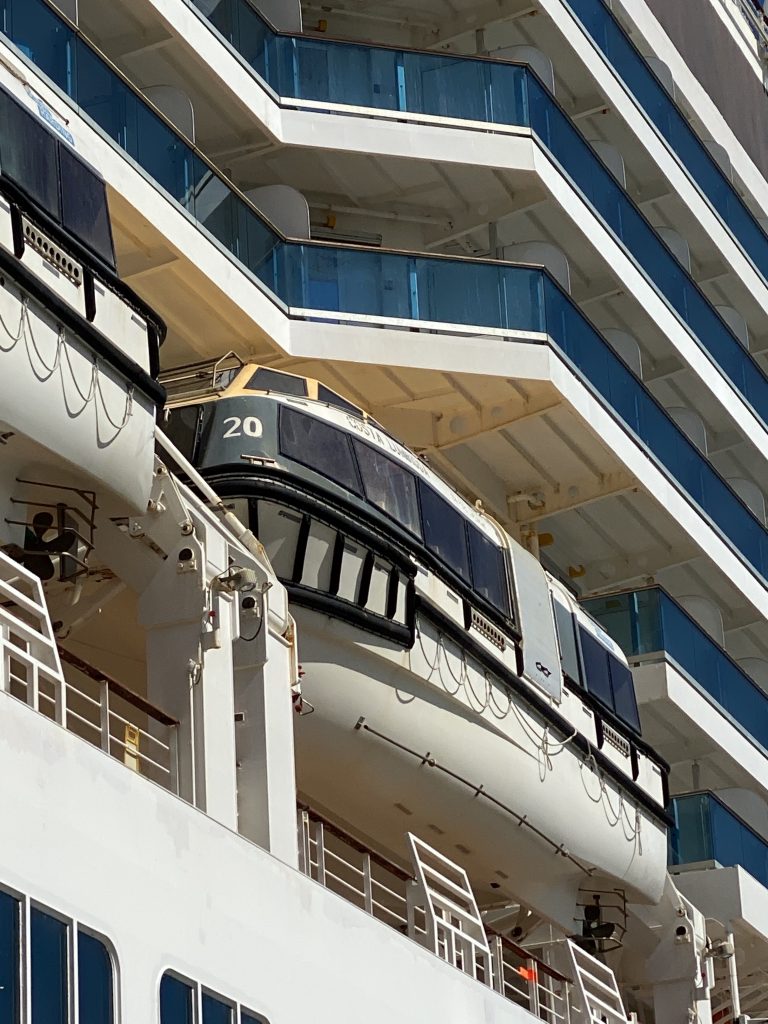 The various excursions, available to passengers, while they were ashore, had to be selected and paid for in advance.
We didn't do excursions every time but we did pick a few to do.
While we were in Nassau, we spent the afternoon within and around the Atlantis Resort…..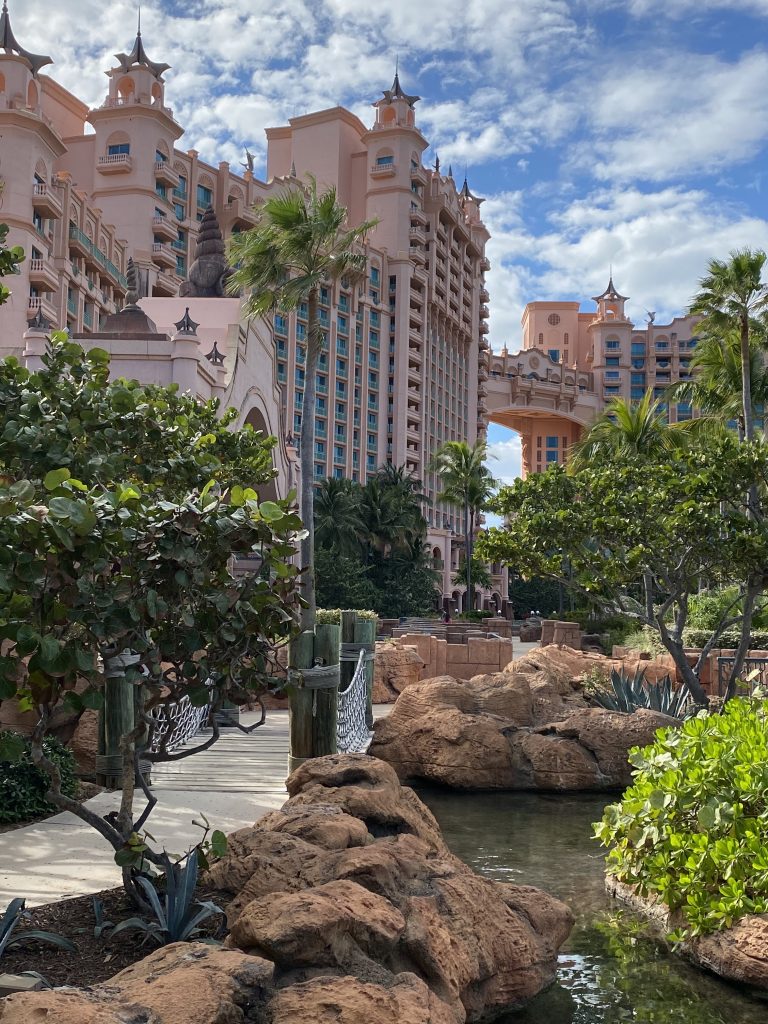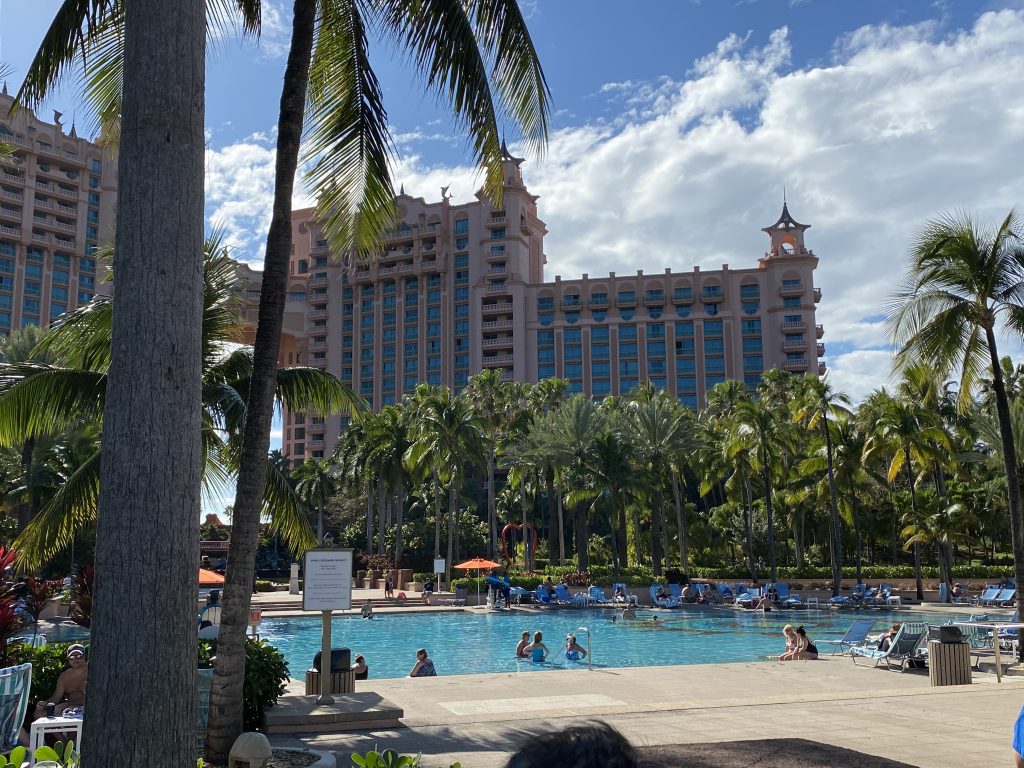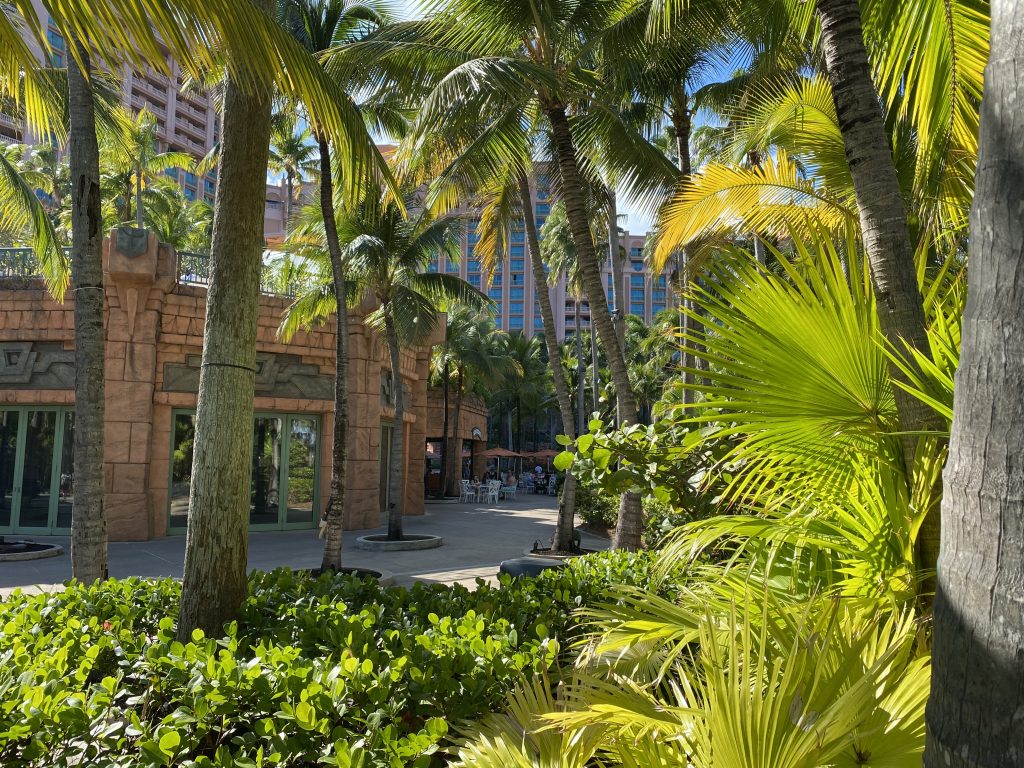 ….we did a guided tour of the aquarium and heard the myth of Atlantide.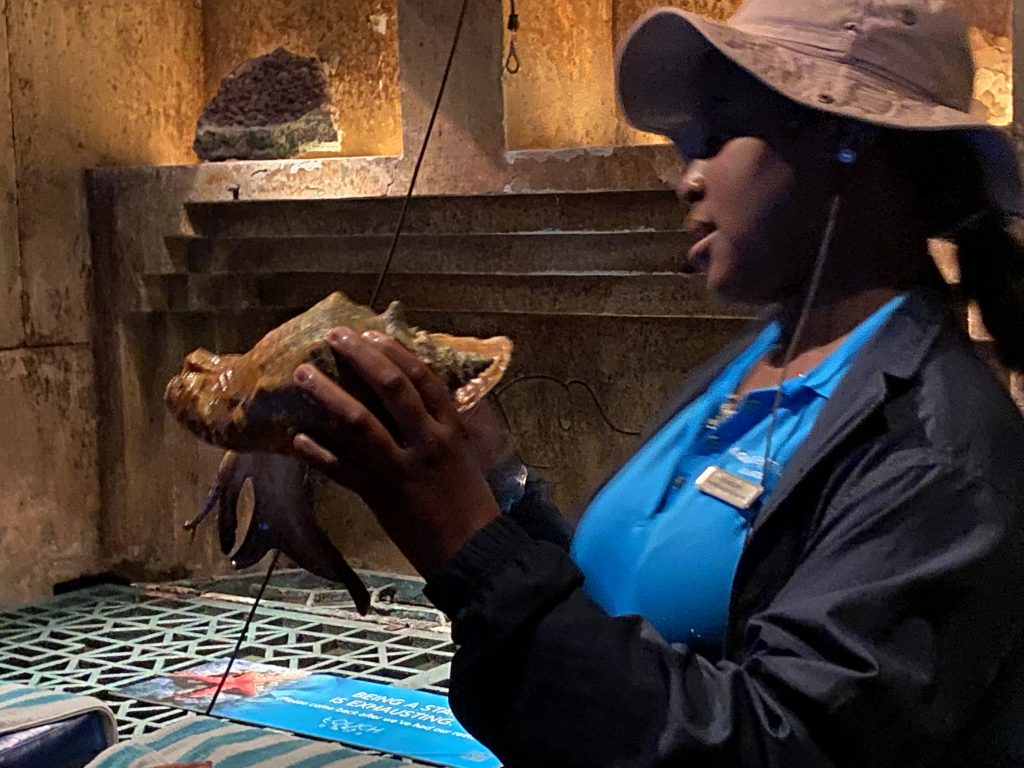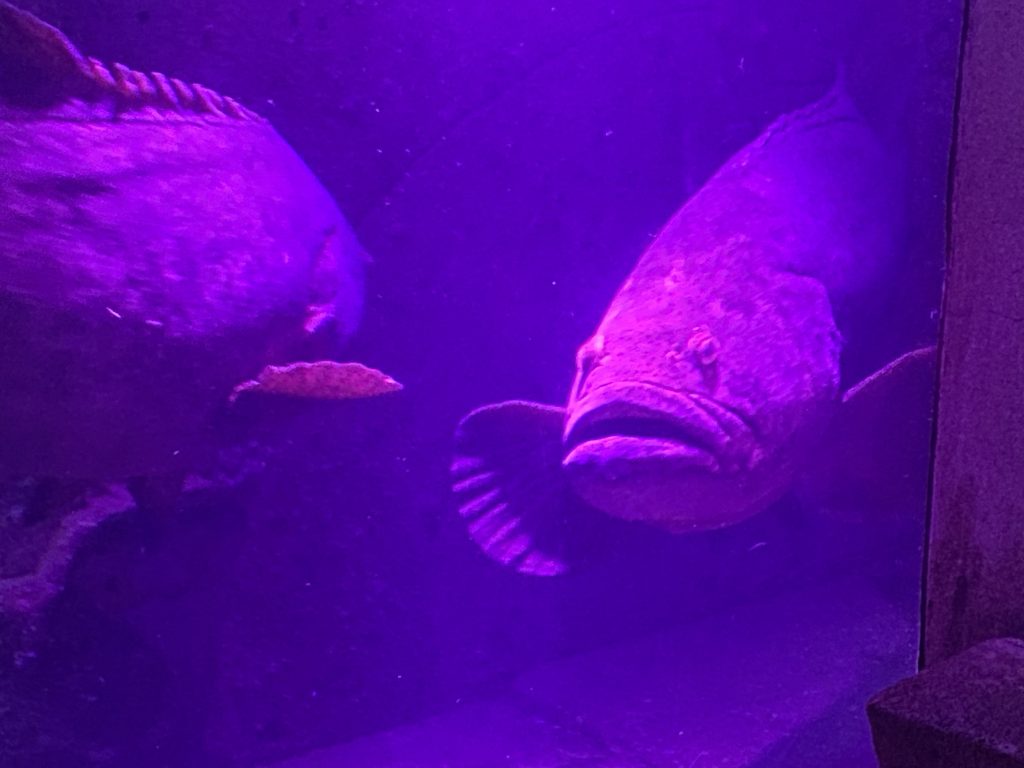 After the tour, we spotted a bar and grill across the way, called the Lagoon Bar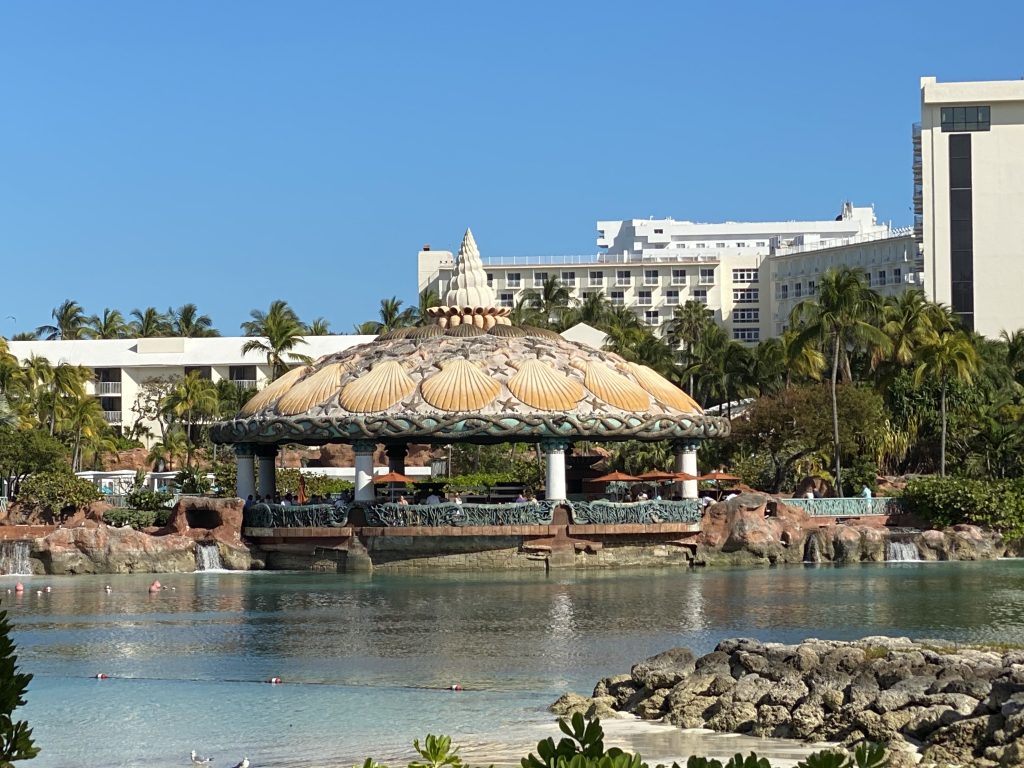 So, after an impromptu "photo op" of my Uncle Walt…..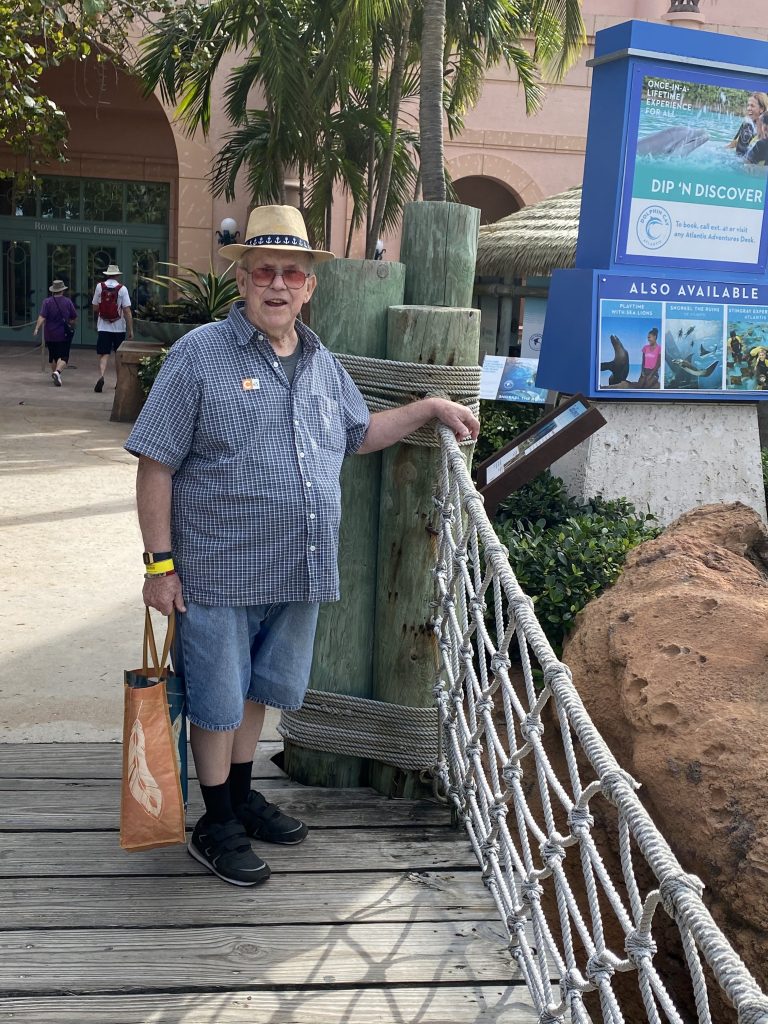 ……we headed over to the Lagoon Bar, for a drink, something light to eat, and had a laugh or two with the good-natured bartender and staff.
I just love places like this where you can sit and eat outdoors in beautiful, balmy weather.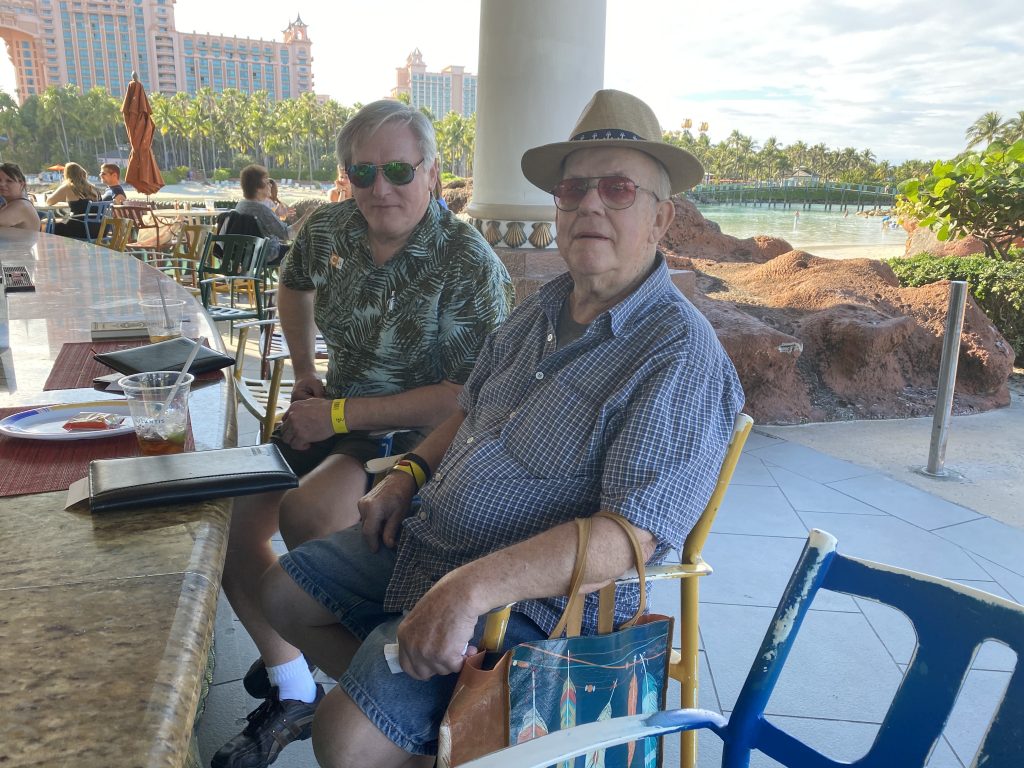 We headed back to the ship at about 4:30 p.m. It was going to leave the Bahamas at 6:10 p.m.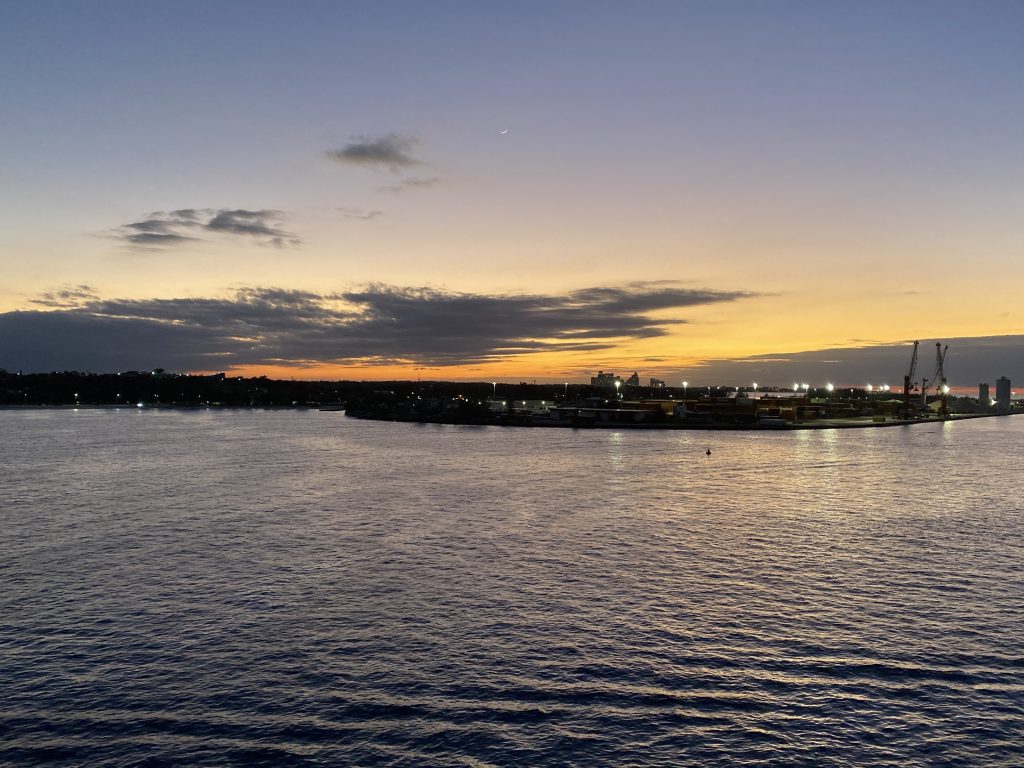 Wish I had more time there. It was much too short!
Farewell, Nassau!
Next…….At Sea (Day 3)…Heading for Ocho Rios, Jamaica

This list (below) is provided, to you, for ease of navigation to and from each of the posts in this series: