Embarking from Ft. Lauderdale, Florida – Sat. 1/25
We arrived in Ft. Lauderdale, in the afternoon on Saturday, to board the cruise ship. It was scheduled to depart at 11 p.m. that evening. That gave the passengers all day to get there and get on board without any long lines or waiting.
We would arrive in the Bahamas about noon the next day.
Before we headed out, we had a practice drill, to teach us what we'd do in the event of having to abandon ship.
We had to gather at our Muster Station "B" (just below our balcony where the tender boats were hanging on the side of the ship) and receive further instructions about boarding the tender boats to safety. The drill lasted for about 30 minutes.
Later on, Uncle Walt and I watched from our balcony as we left the harbor at 11 p.m.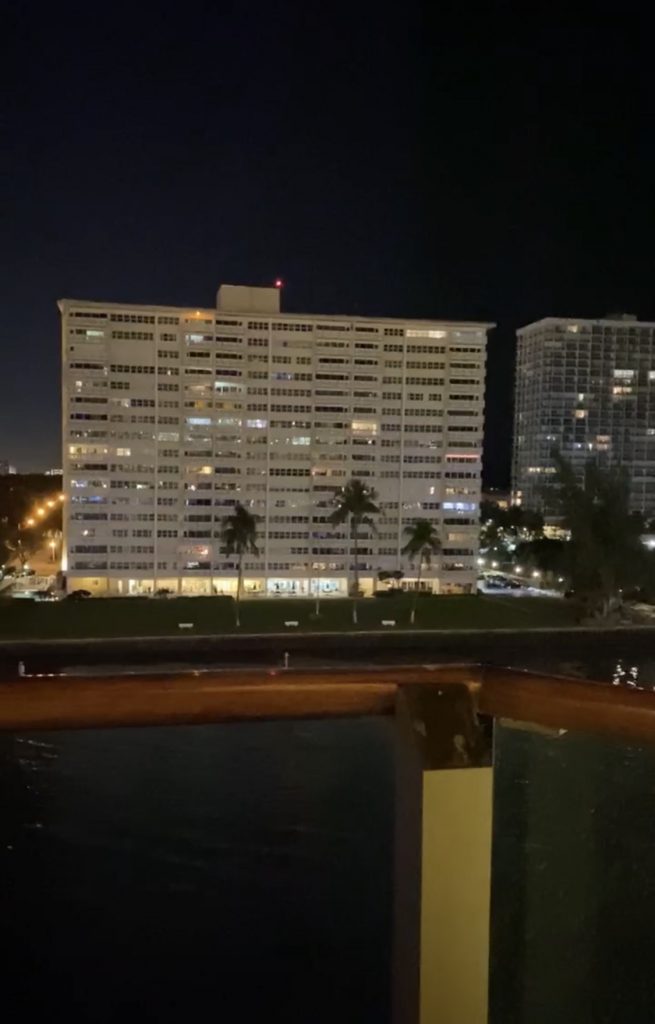 I wondered about the small craft that seemed to be following us.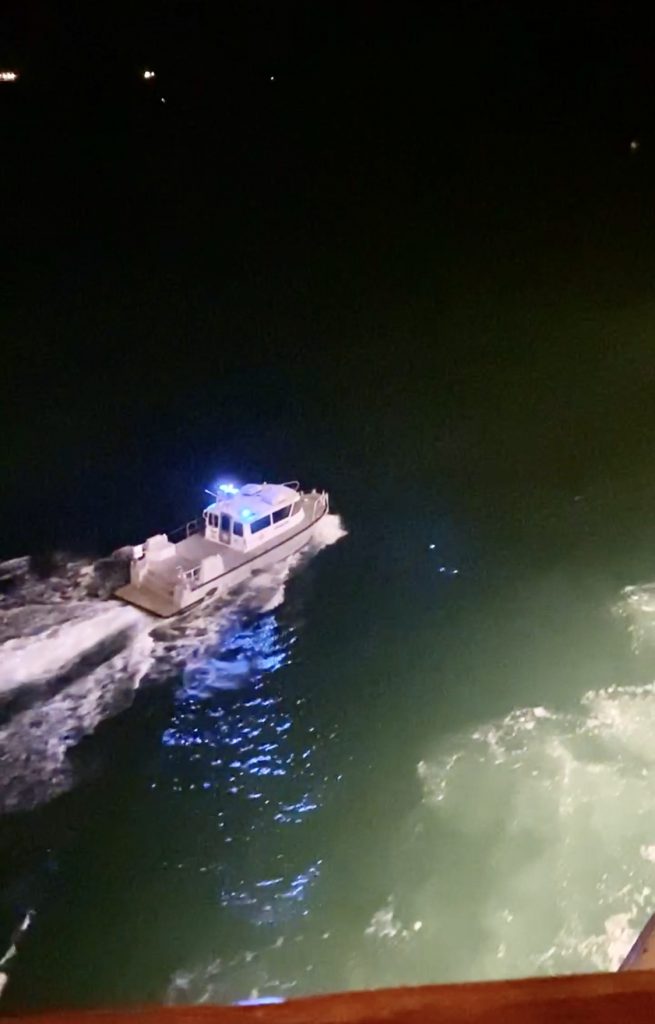 My Uncle told me that the small craft following alongside the cruise ship was a pilot ship. A local pilot helps the cruise ship pilot navigate safely away from the harbor.
Then the pilot ship pulls up beside the cruise ship so the local pilot can hitch a ride back to Ft. Lauderdale. Then the cruise ship gets underway.
Both, Uncle Walt and I, were eager to get this cruise started. I was excited. It was my first cruise. We headed out to sea.
After that, it was lights out.
I woke up early the next morning, just before sunrise, and stepped out on the balcony to get a quick peek at the sea, and then went back to sleep.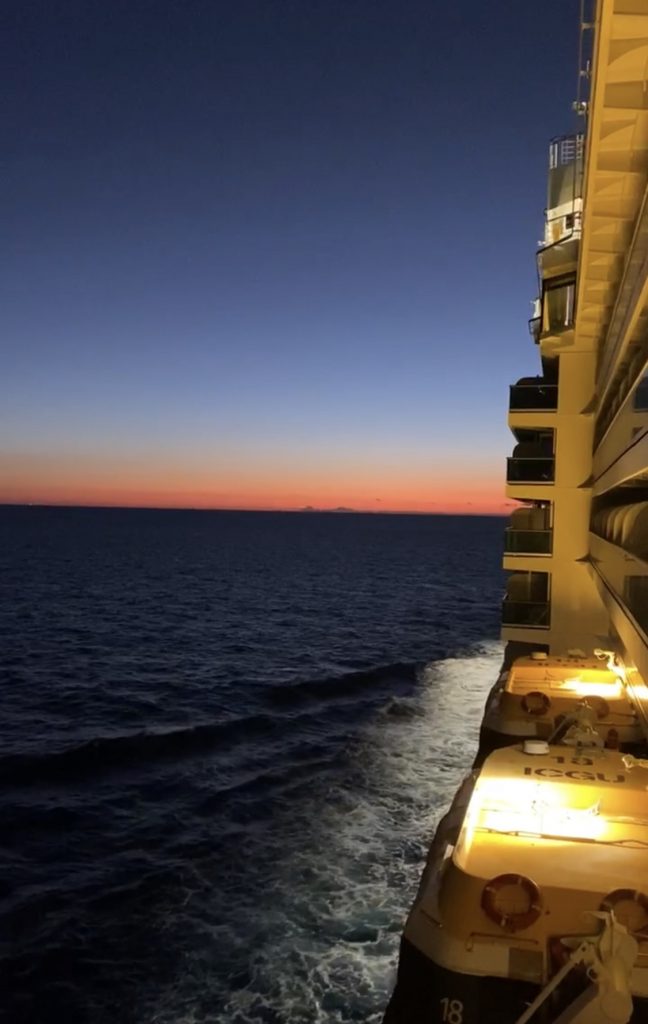 We still had about five hours to go until we arrived at our first stop.
First Stop ……Nassau, Bahamas (Day 2).
This list (below) is provided, to you, for ease of navigation to and from each of the posts in this series: