In my previous post, "Embracing Change. Seeking Stability", I talked about my recent move to a different house.
My big kids:  Jes, Jen, Noah and Tim came over to help me.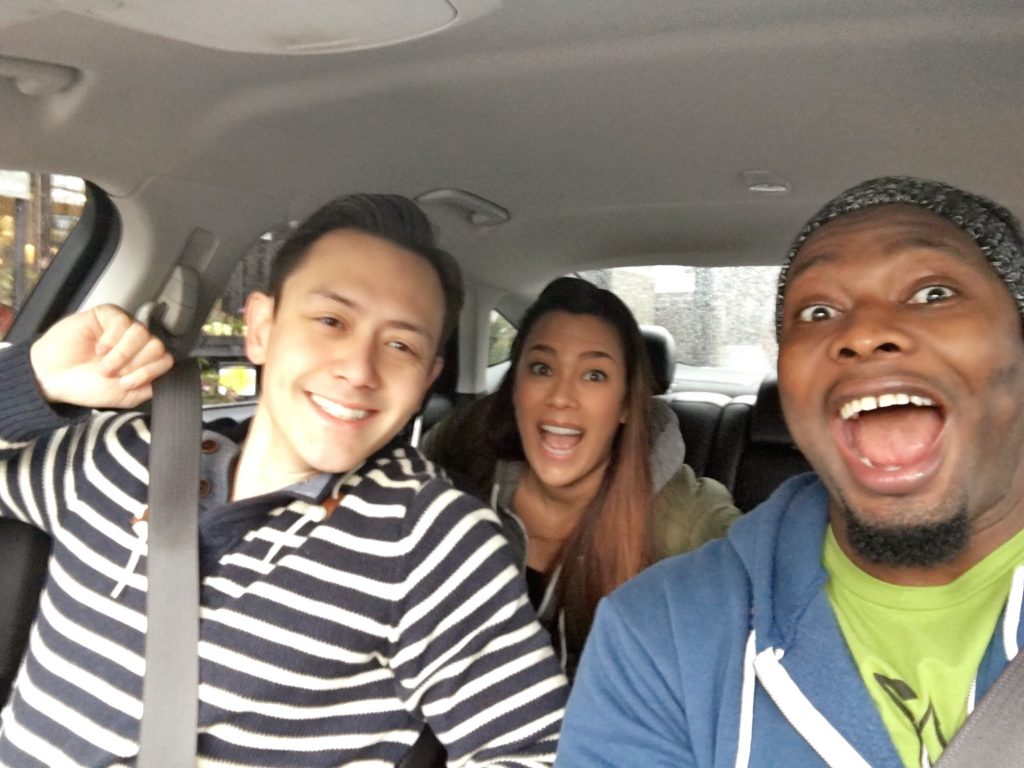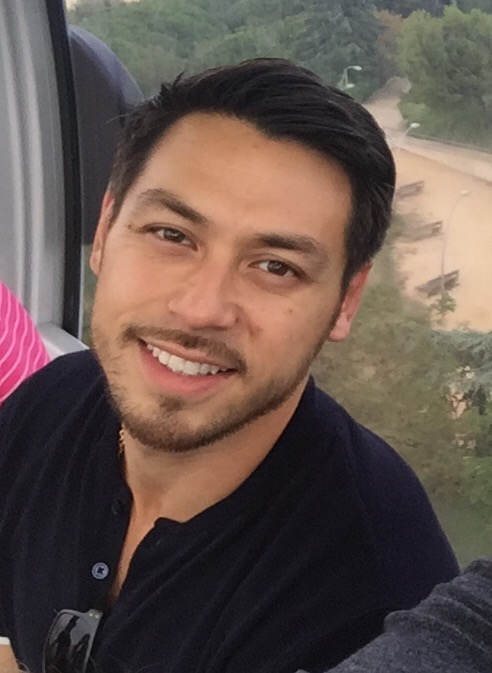 So the simple answer to the question, "What Moves You?"……………. ……….for me,  is ……….my kids!
My kids move me!  Hahatie…….(that's  Wolof for LOL).
My Wish
Before I moved, I thought a lot about what kind of house I would like to move into. I thought…..someday.
I wanted the place to be open and airy, light and bright, clean and simple. I wanted the house to be on a hill where I could see the sunrise and sunset everyday. I wanted to have a patio or deck just outside the kitchen to eat outside during good weather. I wanted a garage which I could use solely as a woodworking shop. (I have a few things on the drawing board that I want to make.) I wanted it to be one level, so I could hit the ground running when I exited the house from any door. (See how I unwittingly segued into that Lizz song? I know! I can't help myself!) I wanted a basketball goal in the back yard. I wanted to be able to see and/or hear the rain, snow, sunshine,  clouds and wind, from anywhere within the house.
I envisioned this beautiful house, with floor to ceiling windows, solitarily positioned on a very high hill that has a commanding view of the rest of the world. Something you might see in a magazine that you can't afford.
I knew it wasn't realistic for me. So I wished in general terms and didn't get too specific.
And even though I hadn't actually started actively looking for a place to move to,  my kids, Tim and Pauline, found it one day and called me to tell me about it.
I said it sounds nice and Tim said he'd send pictures of it.
When I saw the pictures, of course, it wasn't what I envisioned, but I liked it immediately, nevertheless.
The house is an old, ranch-style house, built in the 50's, but it was renovated and upgraded well, so I enjoy coming home to it every day. It has a good vibe.
It is simple on the outside……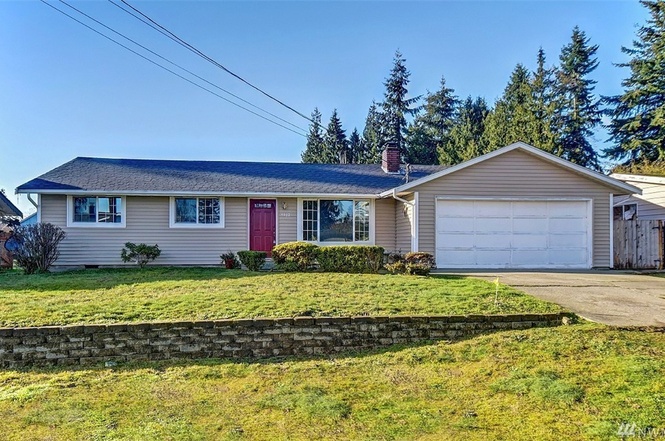 Front Yard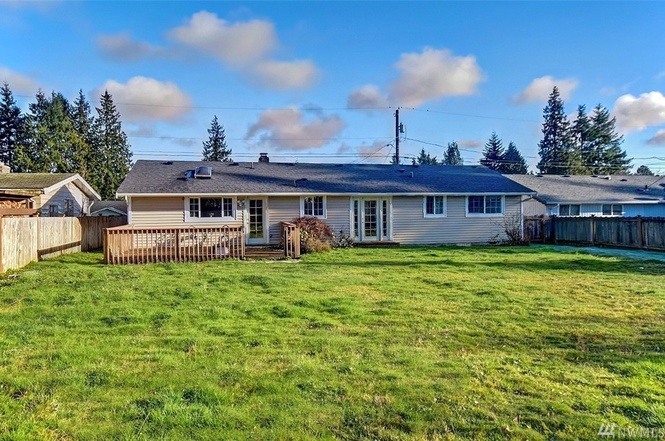 Back Yard
The back yard has ample room to put up a basketball goal 🏀 and have some pretty cool "Summer Food-Fests" on the deck.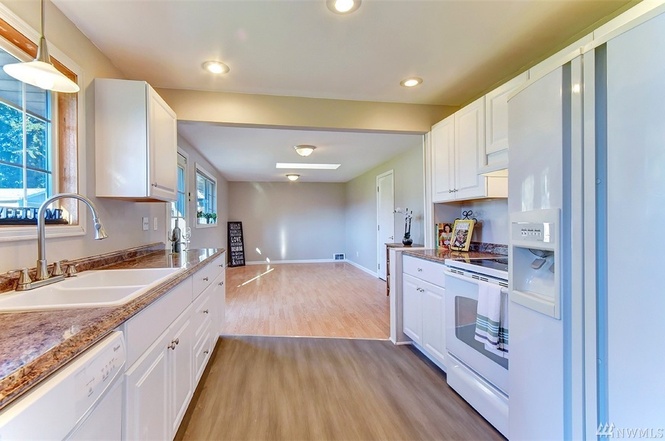 …….but impressively better on the inside. This is the view from the dining room, through the kitchen, to the space I now use as my "Creation Station" (for lack of a better term, for the moment).
This is the heart of the house and I practically live in that space, my "office", where I enjoy writing posts for this blog, writing songs, reading, studying, and designing things to make with wood.
That door in the back to the right goes into the garage. So I go into the office, design something, and go out to the shop to make it. I like the way it all connects.
Also in the center of the ceiling of that office space is a skylight that floods light into the room and right over my desk. I can hear when it starts to rain or snow. It's like living under a tin roof but it's a more subdued, gentle sound. I like it!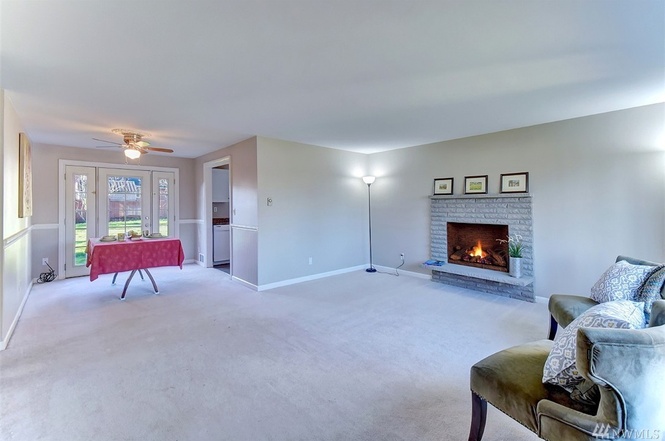 The Living Room
This view is to the dining room from the front door entry.
This is all I had to see to decide to move in. I liked it right away.
New Beginnings
So as I began to get things arranged to the point that I could take a break and swirl around the thoughts I had about this new beginning, I thought about what I had asked for and what I got.
We have such an abundance here on this earth but sometimes it doesn't seem that way to us. But when you ask for something, you must believe it will come!
It might not be exactly as you asked it to be, but when you have gratitude for all things you receive in your life, you see the abundance.
This house is definitely not the "fabulous house on the hill"  I had envisioned, but it does fit the description of what I asked for in My Wish, as I mentioned above.
My new place is at a higher elevation  ("the hill" I asked for).
And there is nothing obstructing my view all around the house. I clearly see the skies (I see both the sunrise and sunset). Not in its total form, but I see it!! And it's different every night.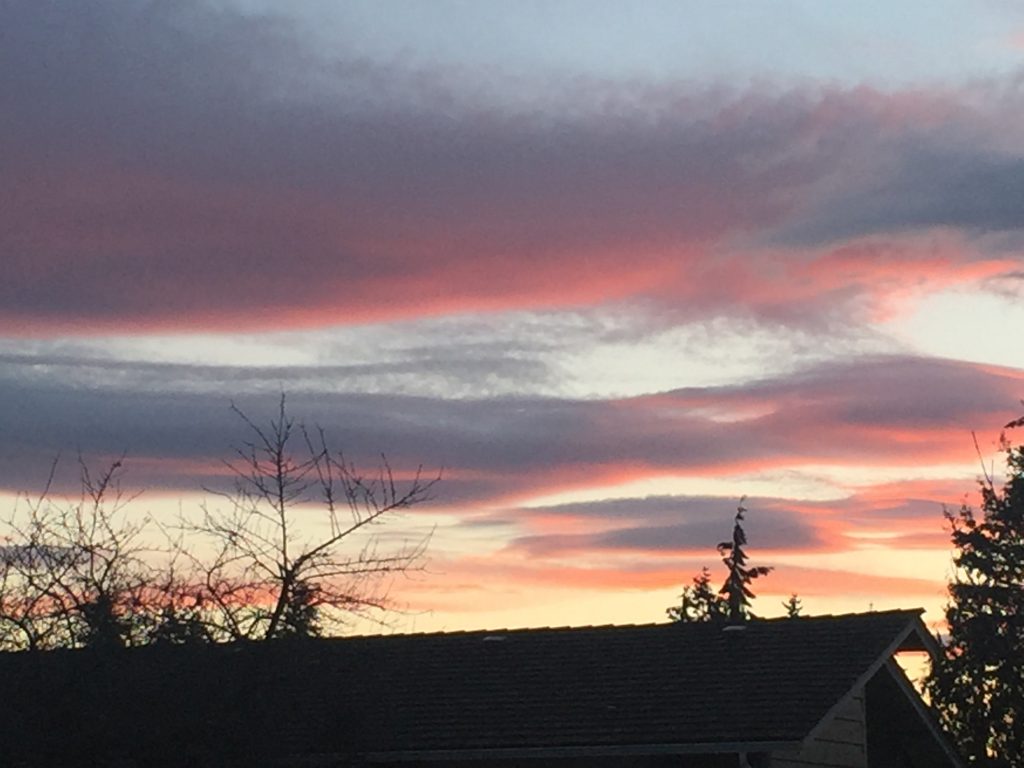 And if you look back up at that picture of the living room, from that cozy corner to the left of the fireplace, I can see the sunrise from that vantage point (although partial just like the view of the sunset). But I can see it nevertheless. I like it!
The skylight was something I didn't ask for that was a nice surprise. It brings in more light and amplifies the musical symphony of the rain.
There was a bonus too. Now when I step outside at night, I hear frogs and crickets singing and chirping in harmony. I grew up with that sound, but I haven't heard that for a while until now.
So I guess the take away here is:
…..believe there is an abundance
…..let your desires (what moves you) be known
…..be grateful for what you receive
I am grateful to be here in this house. It's a fine environment for a new beginning and for stimulating ideas for art. I'll be sharing all that from time to time.
By the way, I guess if I had really wanted that "fabulous house" on the hill, I could have been more specific when I asked for it.
But I'm happy for now. I'm grateful.
What Moves You?