Belize City, Belize – Day 7 (1/31)
The cruise ship had to anchor five miles off shore to avoid damage to the coral reef. This is what five miles looks like out at sea.
We boarded the tender boats to get to the dock at Belize City.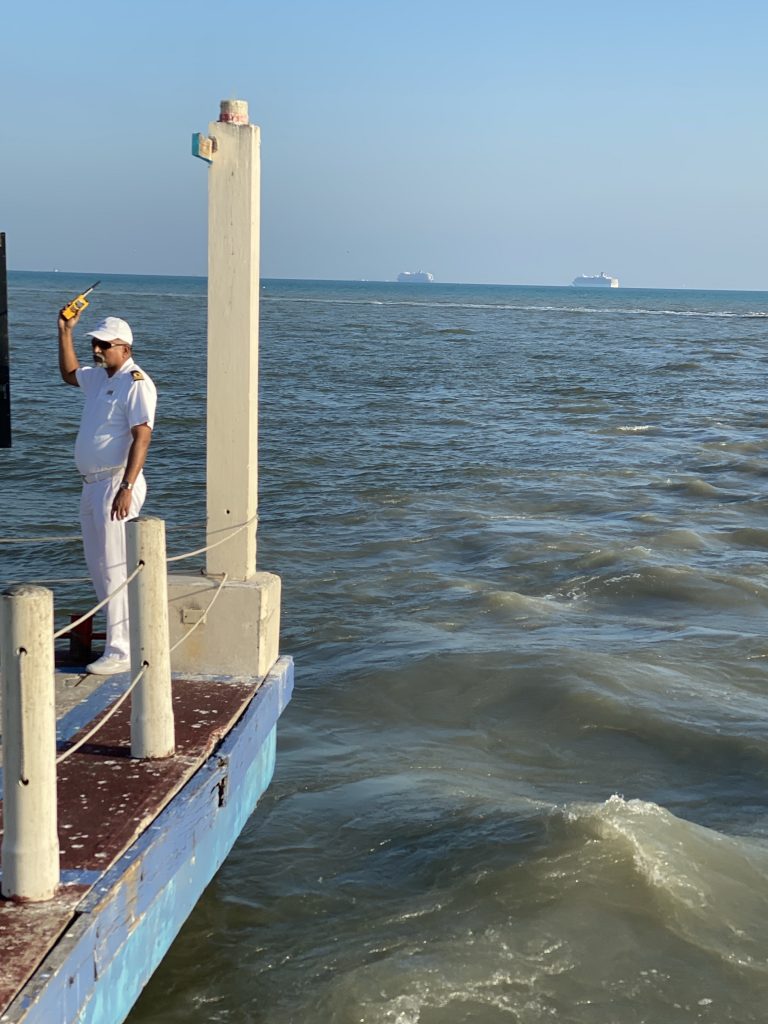 We got to Belize City at about 8 a.m.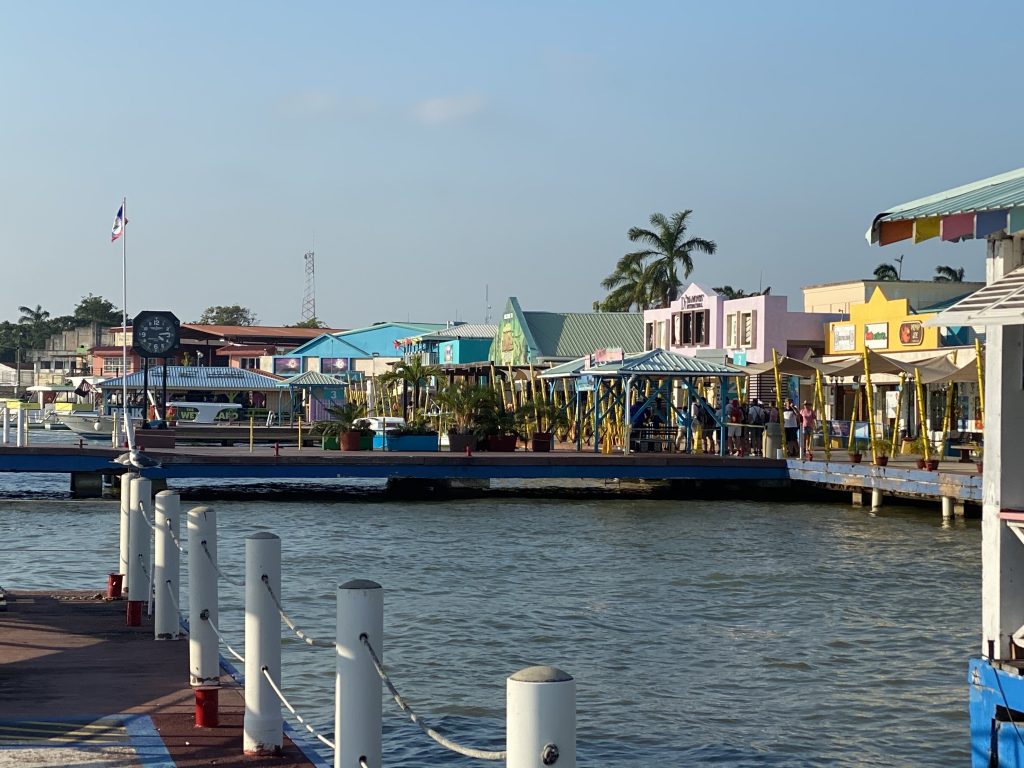 Our excursion for the day was an airboat ride through the swamps.
As soon as we got to the city we were picked up and delivered to the place where we would get on the airboats and ride through the everglades to see all kinds of wildlife.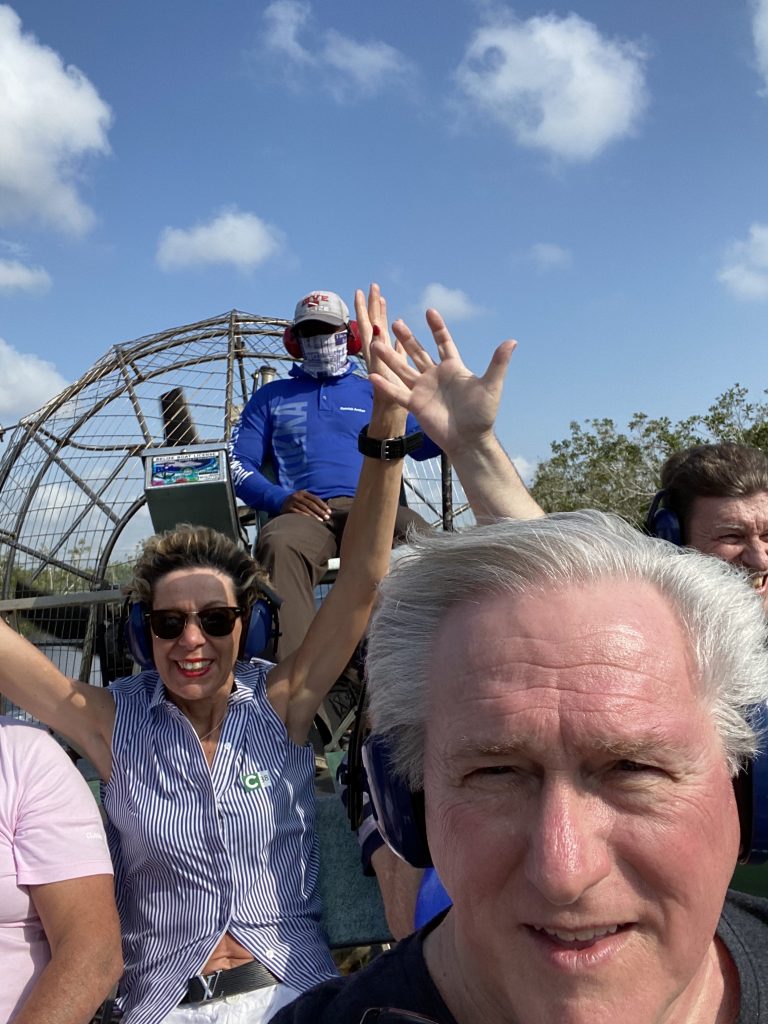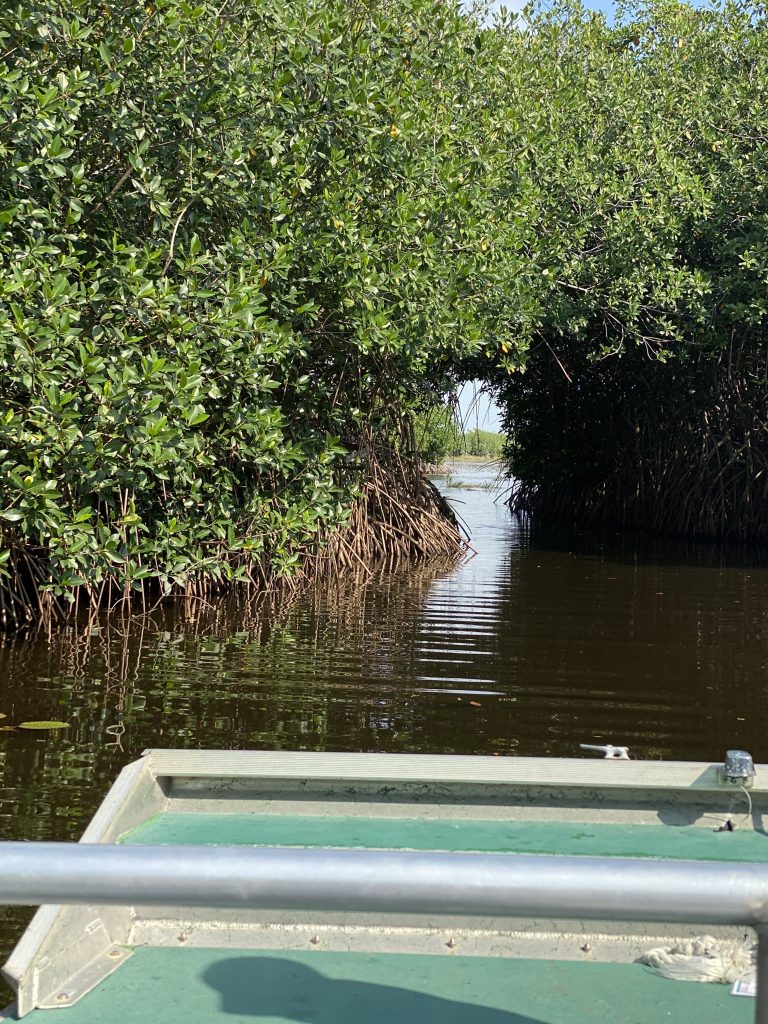 They said we might see some alligators, manatees, and a variety of birds.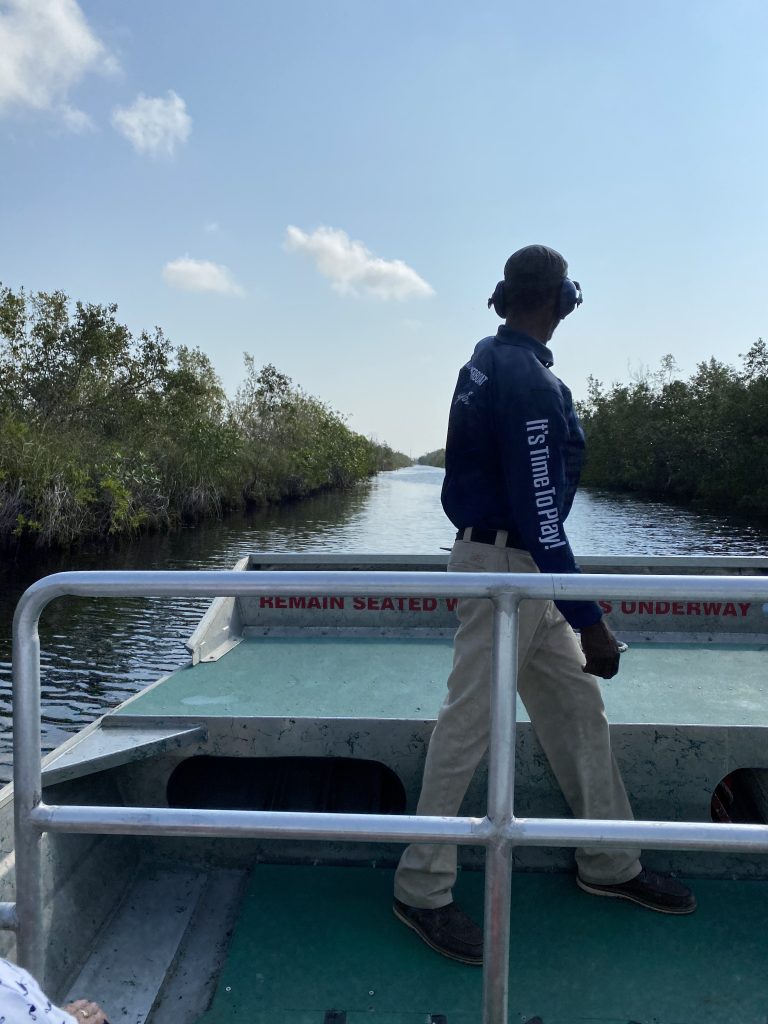 That day, we saw many different species of birds…….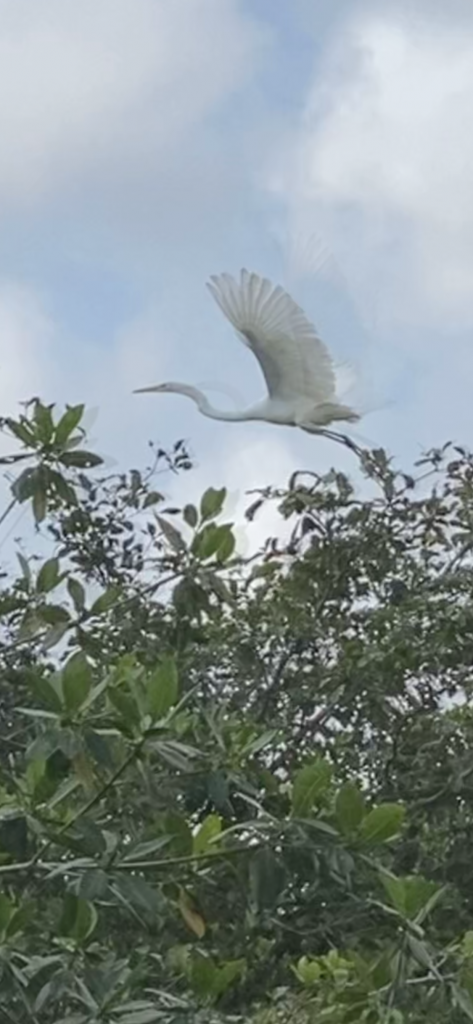 …….and one alligator……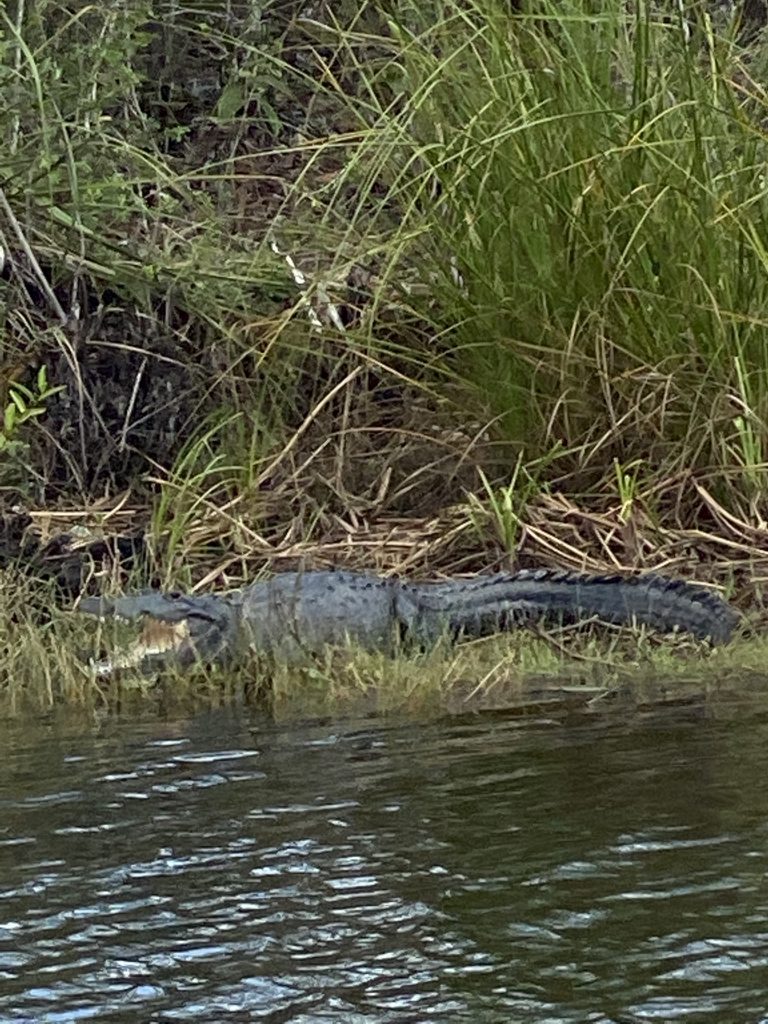 After that, my Uncle did some shopping, while I looked for wifi again.
Then he went back to the ship early.
Then after I did some shopping, I settled into an open-air bar and sat and talked with people for about two hours until it was time for the last tender boat to leave.
As I approached the dock where the tender boat was located, I passed through two checkpoints, where crew members at each checkpoint scanned my Costa card.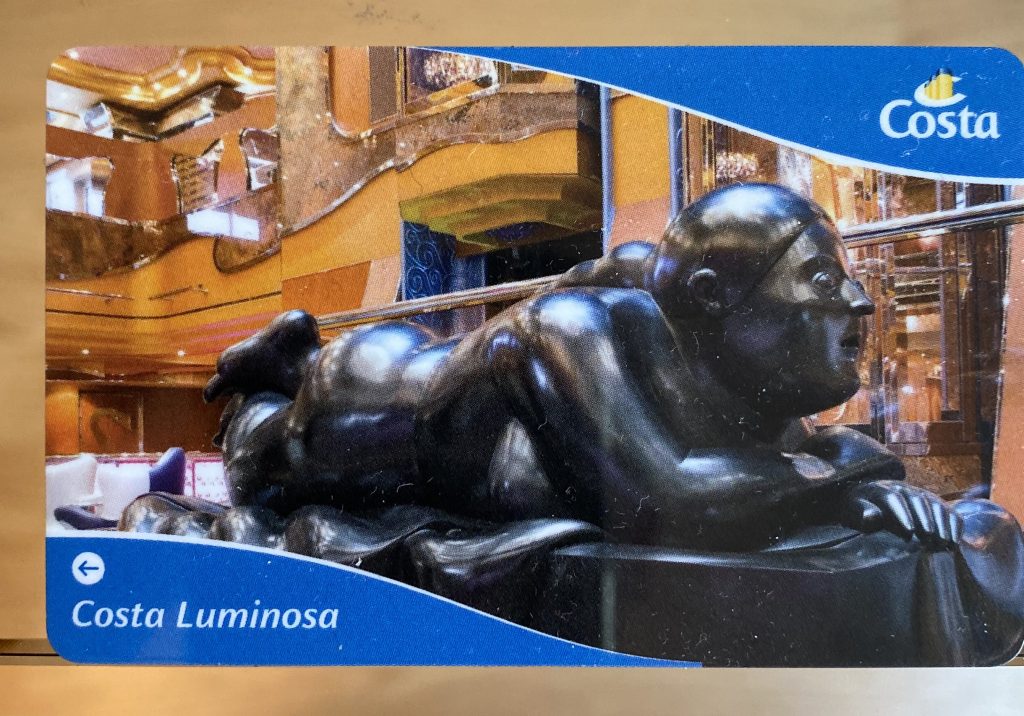 I carried this card with me at all times. I used it to charge things on the ship and we also used it as an ID card so the crew members could keep track of everyone that leaves or boards the ship so that they don't lose anyone.
(Btw, "Reclining Woman" gets better-looking the more you look at her, doesn't she?)
So I was sitting on the tender boat, with just one other guy on board. He and I were waiting for the last stragglers to get on board so we could go.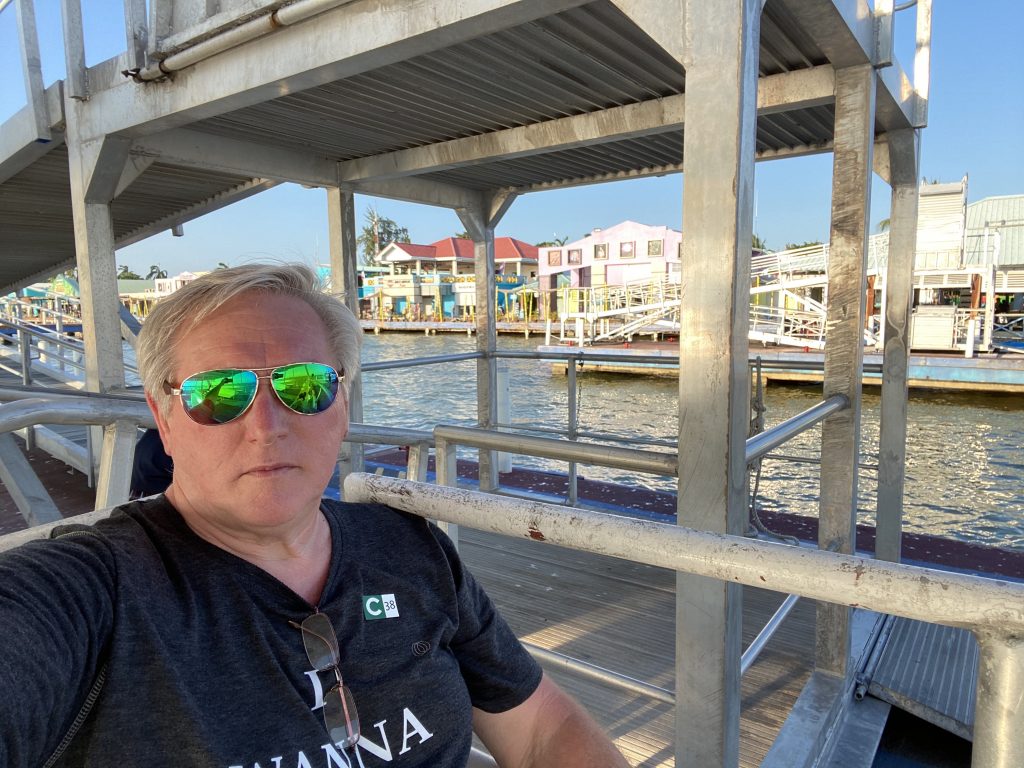 I got on the ship at about 5:05 p.m. He was already on when I got there. As we waited, it didn't seem like anyone else was coming.
Time passed and it was 5:30 p.m. and so I asked one of the crew members what we were waiting on.
He said, "There's a conversation."
I said, "What?" 🤪
But he just walked away.
Then about 20 minutes later, another crew member asked to see my ID. I showed it to him and asked him what the problem was.
But he too just walked away. 🤪😳
Then a couple minutes after that, the tender boat started to leave the dock.
I surmised that they had been looking for me, and didn't realize I was the guy sitting on the boat all that time. (WTF, over?). They scanned me three times.
I enjoyed the whole day, as well as the whole cruise, but that little episode was just weird. And no one ever gave me an explanation of what happened. They just let me be traumatized!…..aww!
So, that was my "Tender (boat) Moment!"
Next Stop: Roatan, Honduras Day 8 (2/1)
This list (below) is provided, to you, for ease of navigation to and from each of the posts in this series: