Grand Cayman, Grand Cayman Islands – Day 5 (1/29)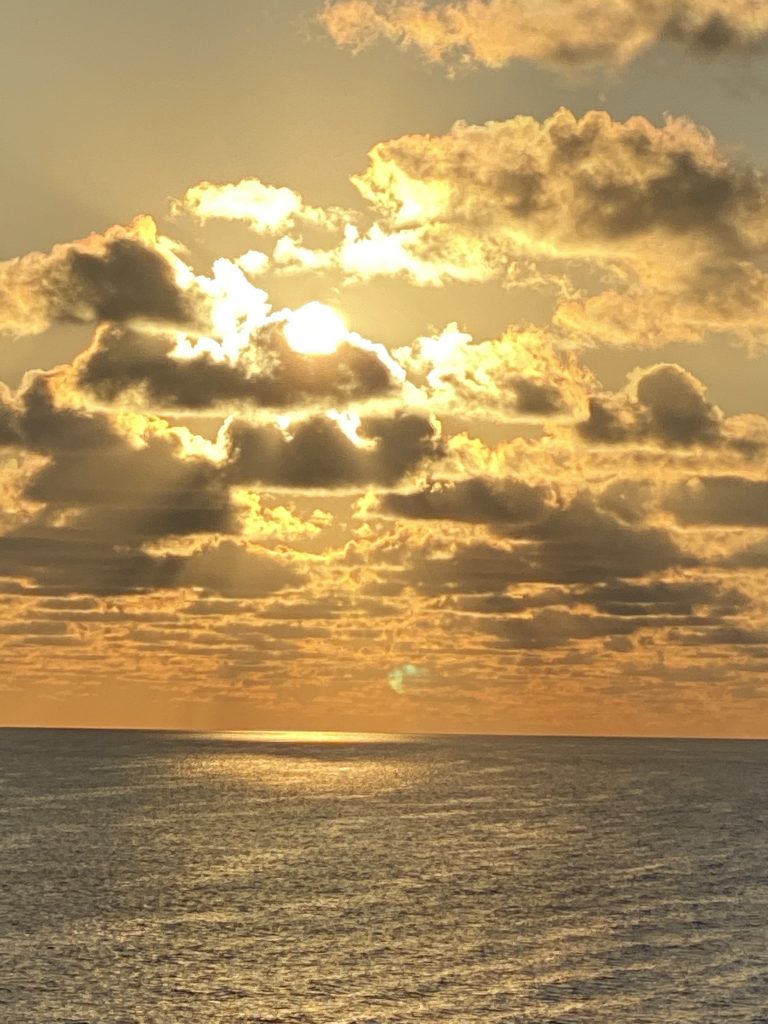 Sunrise as we headed for Grand Cayman.
A couple hours later, we arrived and dropped anchor alongside other cruise ships which had already arrived. It was such a beautiful day.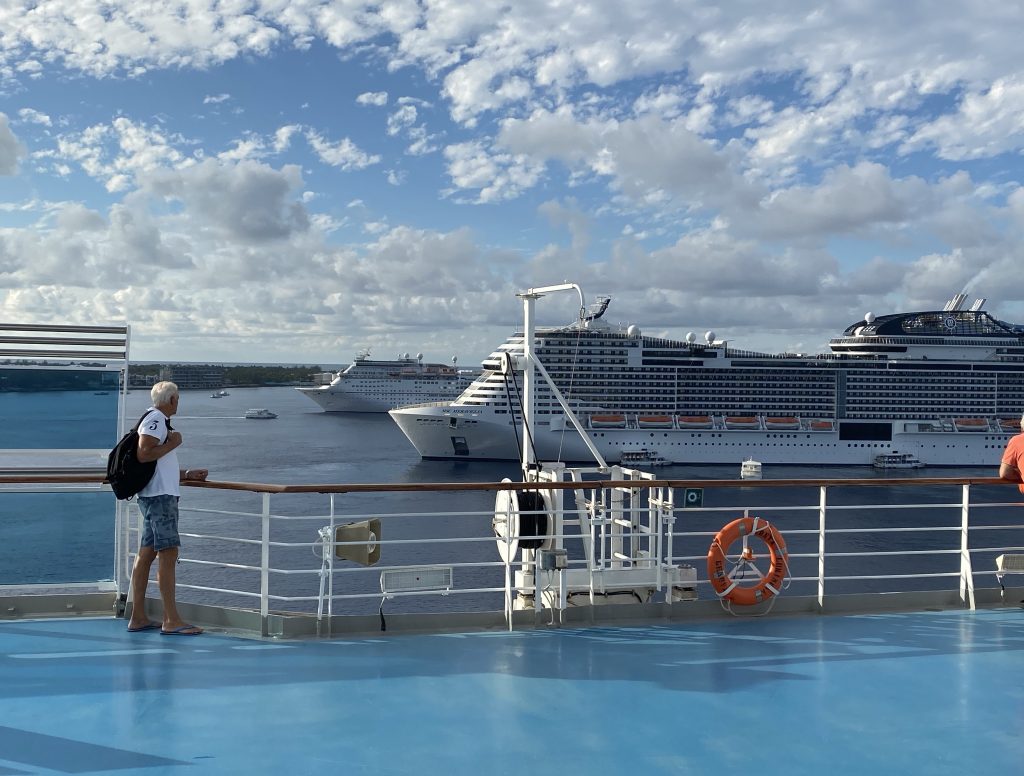 We had to take the tender boats to shore.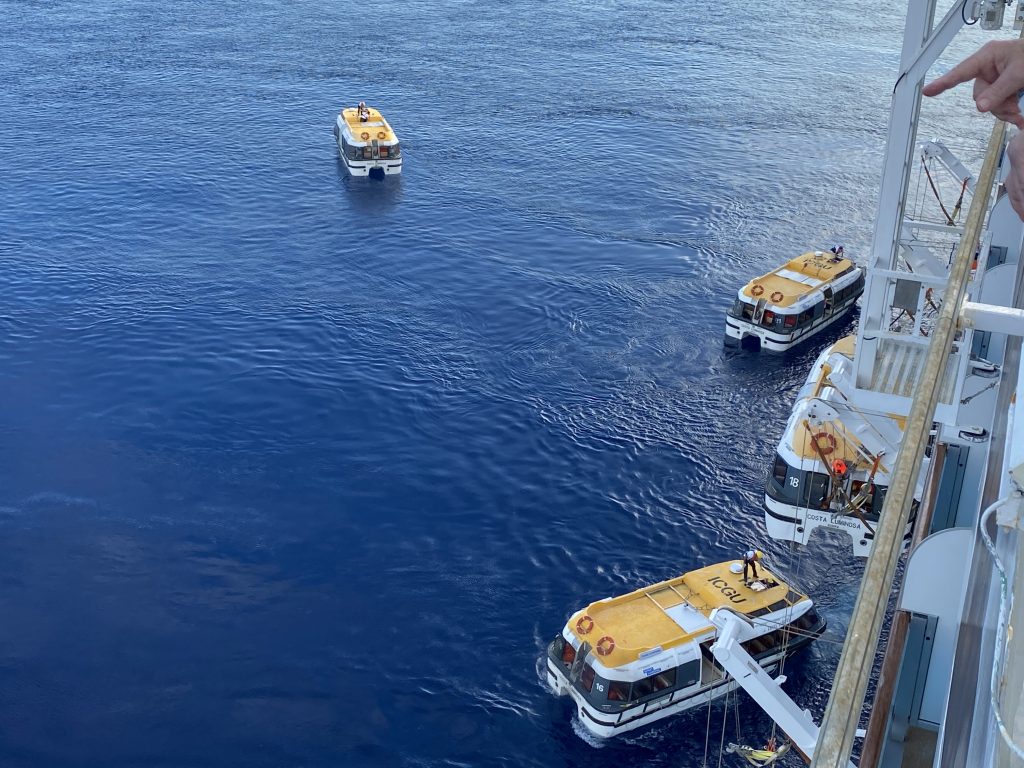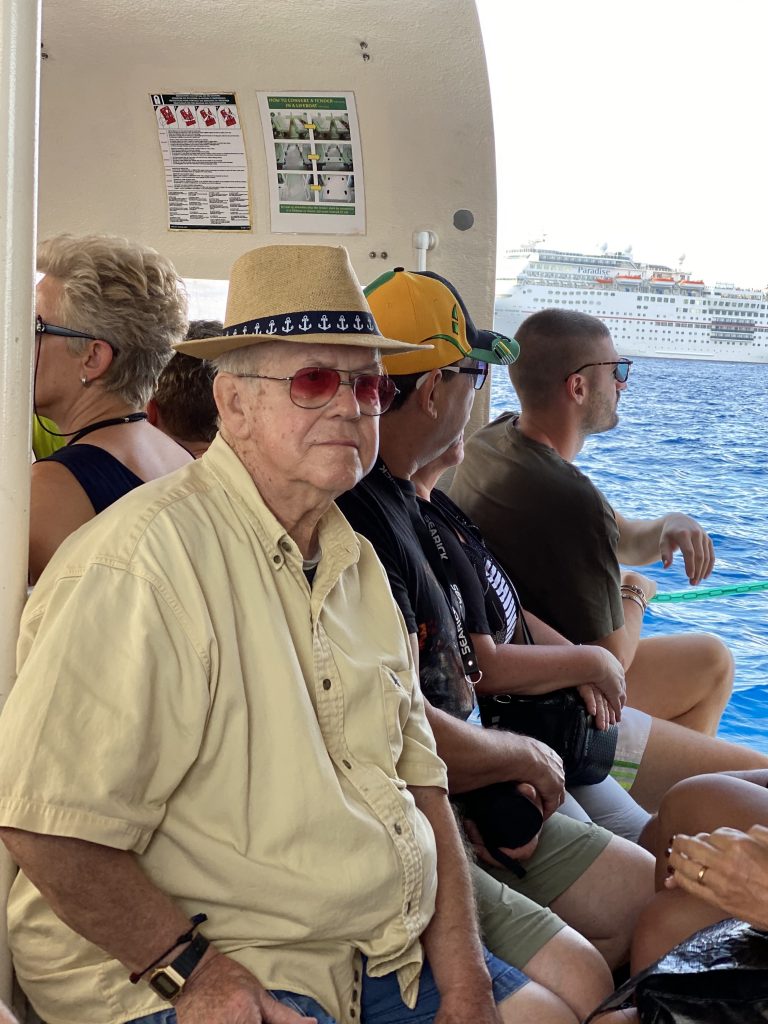 Uncle Walt experiencing a "Tender (boat) Moment", before we arrived at the George Town Harbor shopping district.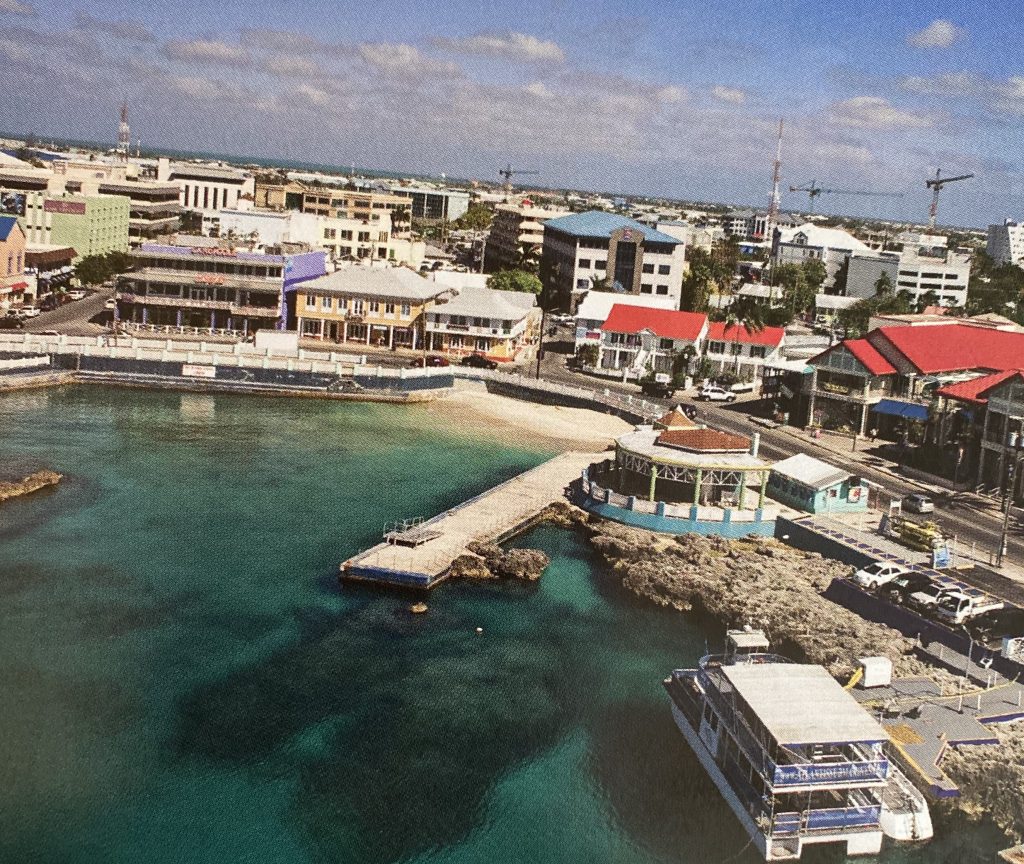 For the past four days, I had been frustrated by the lack of a good free wifi connection on the ship. It was slow. I couldn't text and send attachments. I couldn't browse the web. I couldn't call my peeps. I could only email and do "whatever" on some social media (I don't really do "whatever" anyway). When I did connect, it was only with another iPhone. I couldn't connect with people who used Android phones.
Cost: Pay per minute is $0.25/minute or guests can choose one of the following packages: 250 mb for $26.65 (25 euros), 500 mb for $41.58 (39 euros), or 3 gb for $106 (99 euros).
So, I had a mission when I got to shore in Grand Cayman. All I wanted to do was find a cool outdoor cafe with good food and drink, and fast wifi, where I could sit and do all the things I hadn't been able to do for the past four days.
Uncle Walt, on the other hand, wanted to go to a beach and a couple of bars he had been to before, on a different trip he had taken in the past. So we went our separate ways and met back on the cruise ship in the afternoon.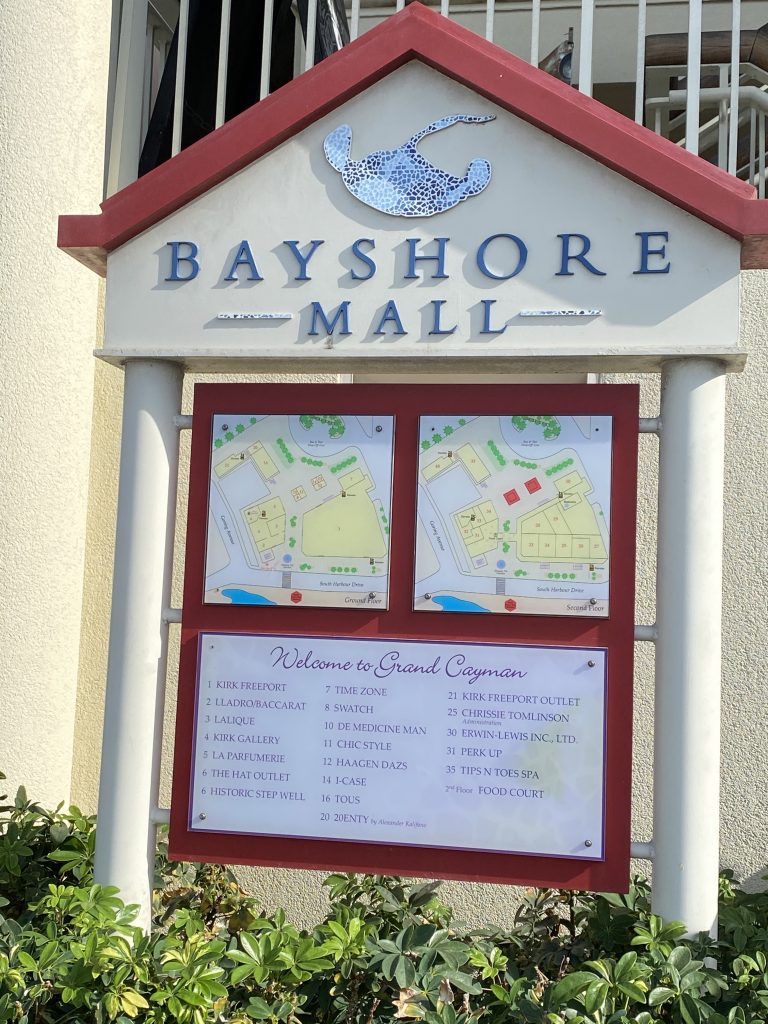 I walked over to a duty free shopping mall, called the Bayshore Mall, went inside a jewelry store and met a lady named Maria, from Columbia, to whom I asked where I might find both. She was nice, friendly, and eager to help me. She'd been there for five months so she knew the area but said she has a house in Orlando, Florida, and lives there too. Said she's 50 years old and they still call her to do modeling. She's very photogenic.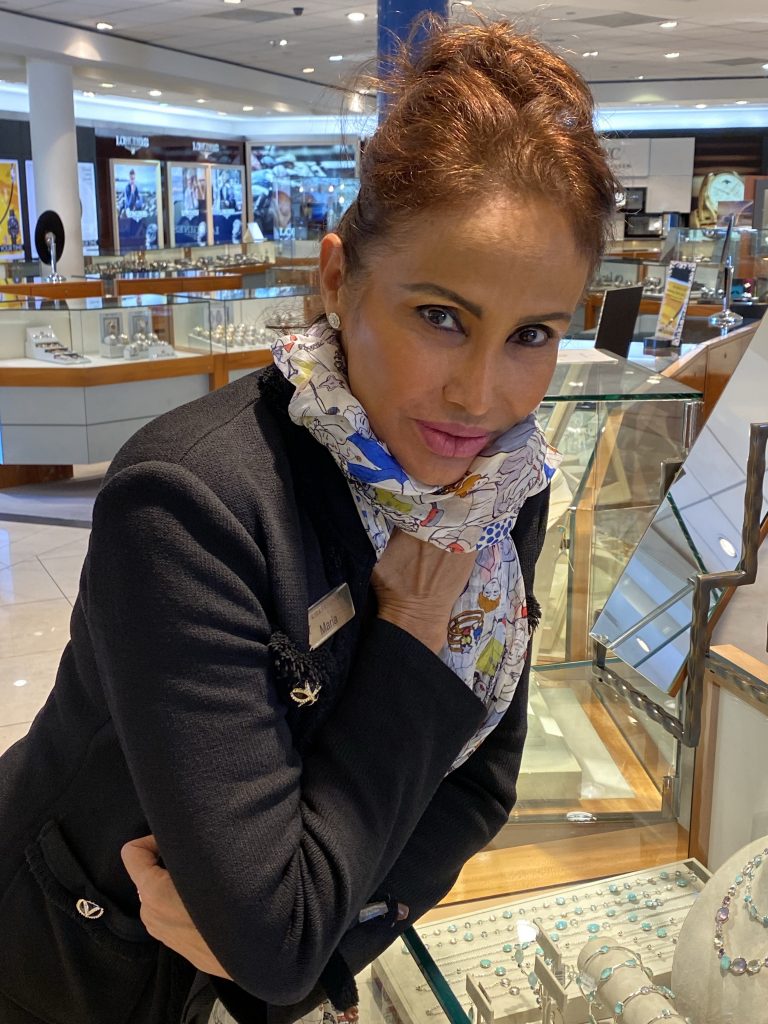 She pointed to a cafe upstairs just across from the jewelry shop, but said that because so many tourists are in town at the same time, the wifi might be slow.
I thanked her and started to go but then I remembered a second mission I had and I thought she might be able to help me with that too.
I told her about a dream I had about a year ago, about Lizz Wright, my favorite singer. The setting for the dream was a tropical climate and beautiful beach, just like these beaches here in Grand Cayman.
I told her I wanted to record a reenactment of the dream, but I needed a "Lizz double" to play the part of Lizz in the dream and I'd play myself.
The dream was a simple dream involving my favorite Lizz-original song, called "Dreaming Wide wake". Lizz was in it too and I was in it. Lizz had two lines and I had two lines. It was a cute dream (G-rated).
So I showed her a picture of Lizz and asked her where is the most likely place I could find someone to be Lizz's double. She mentioned a place and I followed up on that lead a little later, after I went to the cafe on the second floor to connect to wifi and get something to eat.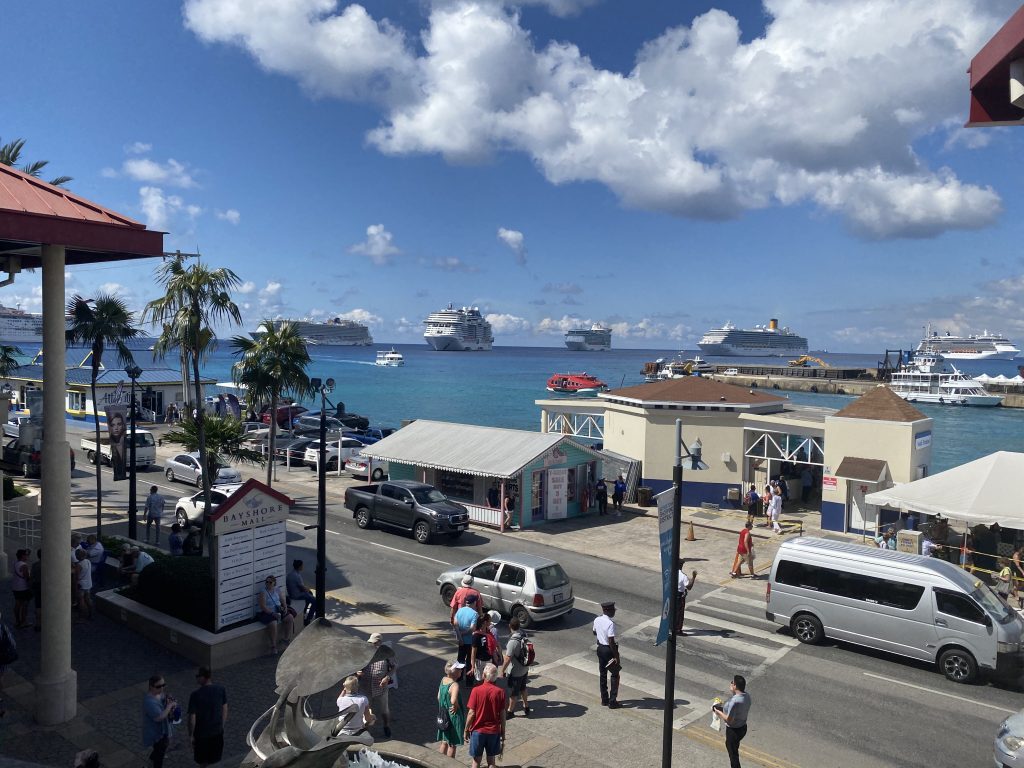 The view from the cafe was awesome and it was one of those open-air cafes, just like I like 'em. That day, there were six cruise ships in town.'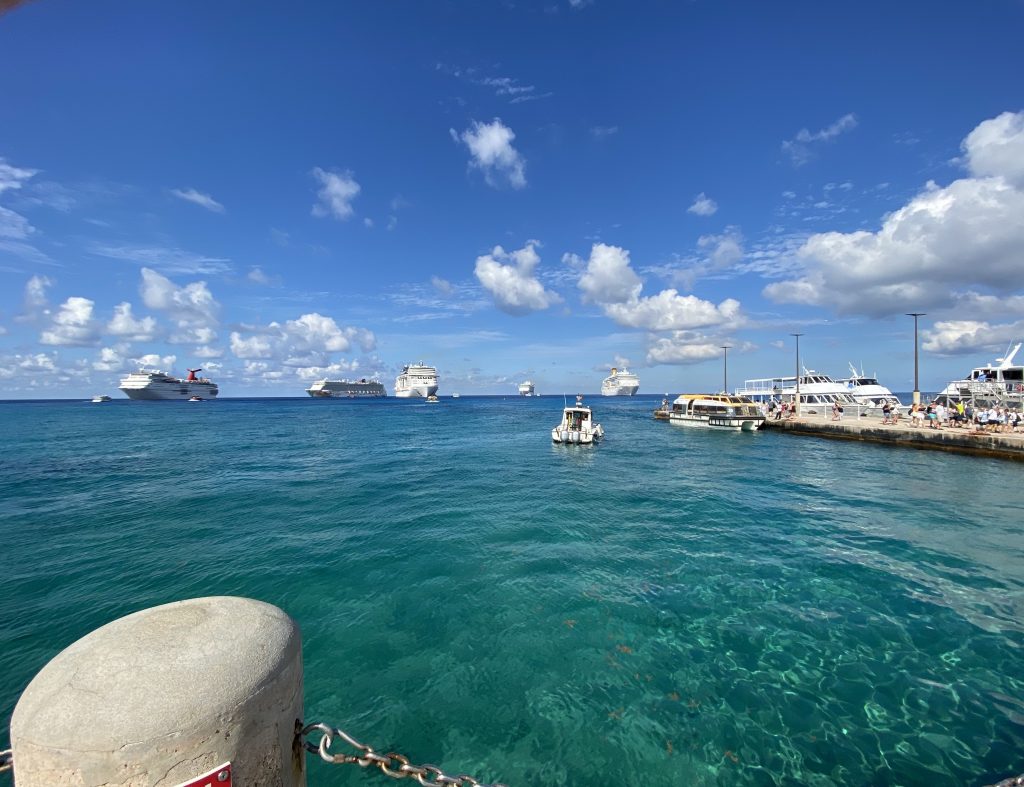 The food and beer was good but the wifi was on-and-off, and slow as a snail. I was patient, hoping it would get better, but after two hours I gave up.
I moved on to the Royal Palm Club recommended by Maria.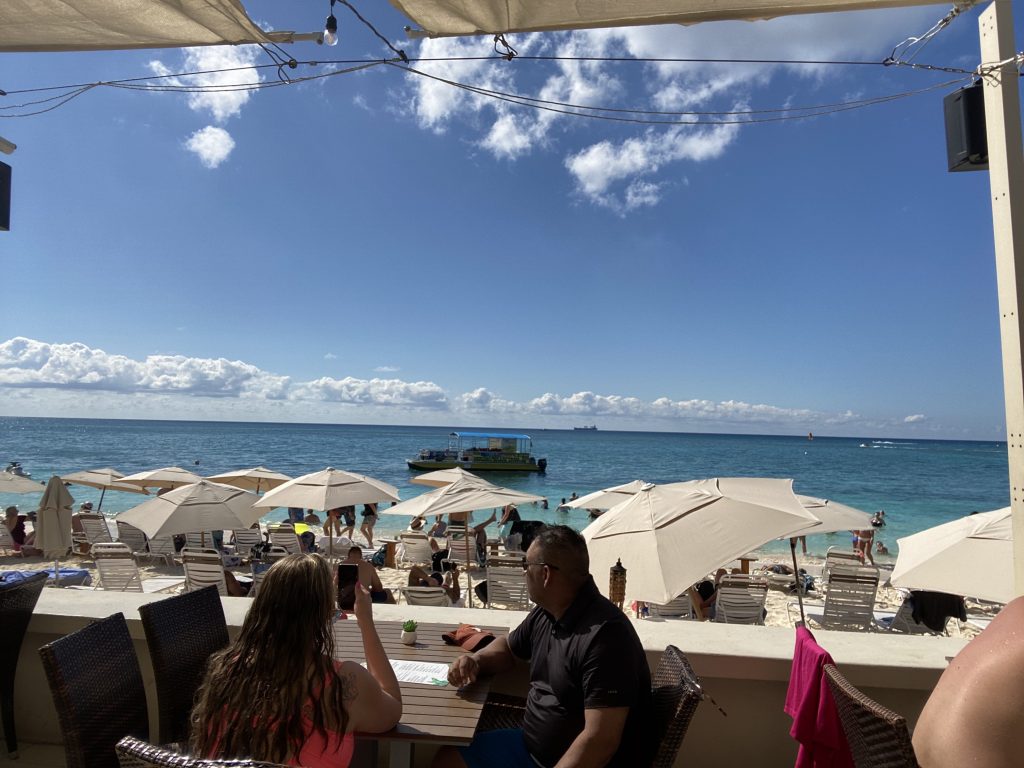 Looked around the club and the beach area for my "Lizz Double" but I didn't find anyone suitable to play Lizz. With all the tourists in town from the cruise ships, it was way "too white" there. 😂😂 😂
So I just ordered some rum punch and conch critters, and enjoyed the rest of my time there in that glorious sunny space with the balmy breezes and the beautiful turquoise water.
(At some point, I'll record a reenactment of that dream and make it into a simple post all by itself.)
Then on my way back to the ship I stopped by to thank Maria for her kindness and told her how it didn't pan out but I appreciated her interest and help in the matter.
Then I headed back to the ship.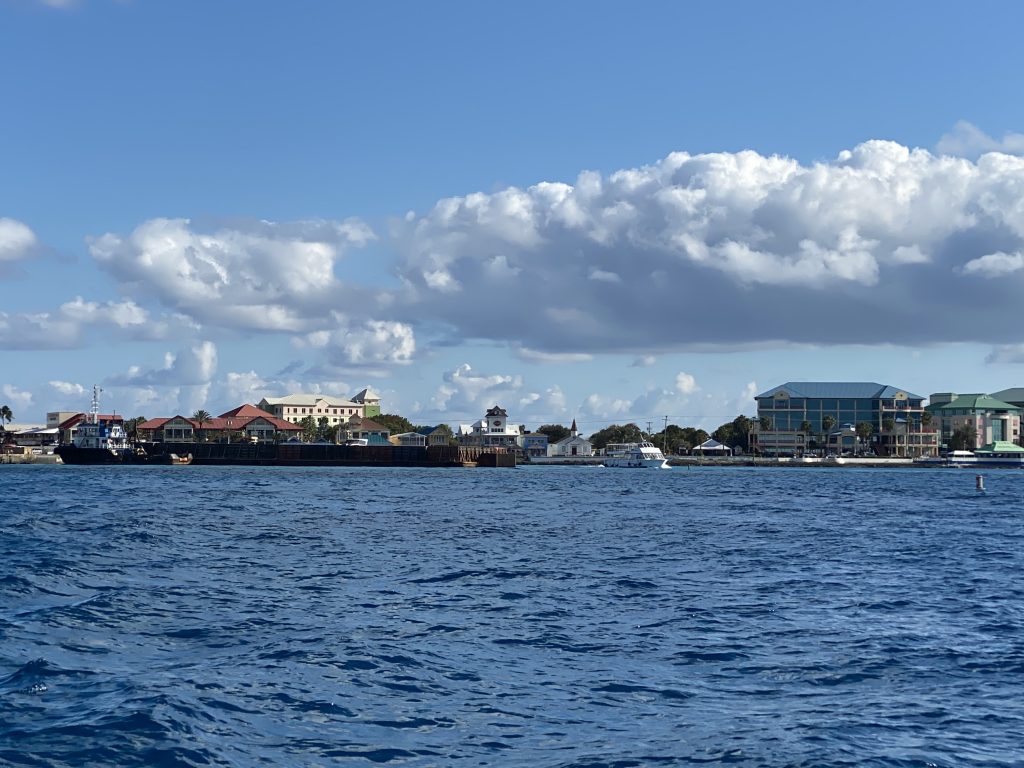 A fond farewell to Grand Cayman!
Next…….At Sea……Day 6 (1/30)
Heading for Belize City, Belize
This list (below) is provided, to you, for ease of navigation to and from each of the posts in this series: