Sunday (February 3)
Last Sunday, I was at home just chillin', in anticipation of a snow storm they said was on the way.
At first it was light, but in a little while it started to come down harder and bigger.
Then I got a "snow alert" from my son, Tim. It's a tradition in our household. The first one to see the snow coming down calls the other one.
"It's snowing, Dad!", he said.
"Yeah, ain't it great!", I replied.
A little later on, Tim said he had gone outside with Evie and Ellis, my two little grandkids, to play in the snow.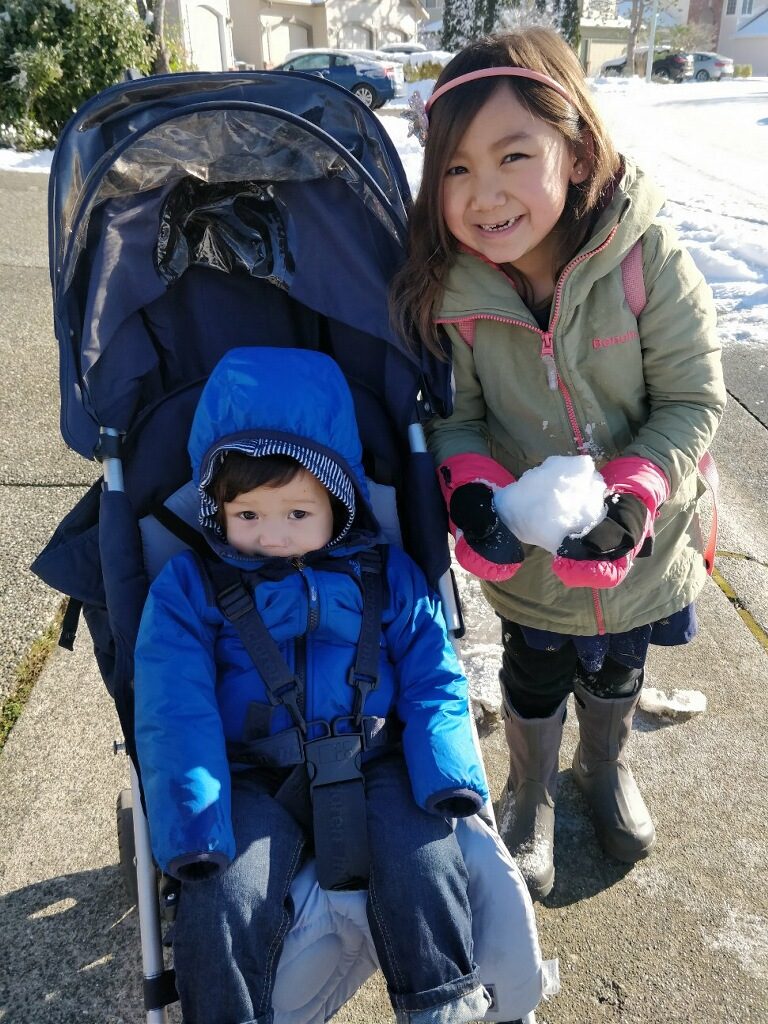 Click on the link below:
Tim's neighbor giving his daughter and Evie a horse-powered "sleigh" ride around the block.
The snow accumulated faster than we expected.
That made me want to do two things:
(1) Make a "SNOWBALL" video for Evie and Ellis.
(2) Make some soup. I love soups. Especially on a cold, snowy day.
So I put vegetable broth on the stove to boil, got out all the spices, and started cutting up some vegetables, minced the garlic, diced the onions, sliced the mushrooms and I retrieved a hunk of pork from the refrigerator that I had baked the day before. I sliced bits of pork from the edges of the hunk, just enough to add a little flavor and taste to the soup.
While the soup simmered, and the windows steamed up, I went outside and made the video…..
…….giving a new meaning to the word "Snow-Ball".
Then I sent it to Tim to show Evie and Ellis.
Monday (February 4)
The next day (Monday) I had to work. I was reluctant to drive in the 6-7 inches that had fallen. It seemed like the road crews hadn't done anything yet.
They were like, "Naw, I'm good!" 😂
But I made it to the office anyway. On the 30-minute drive there I didn't see one snow plow. I guess they were at home making soup or something.
But I was out there driving in it for about 6 hours that day.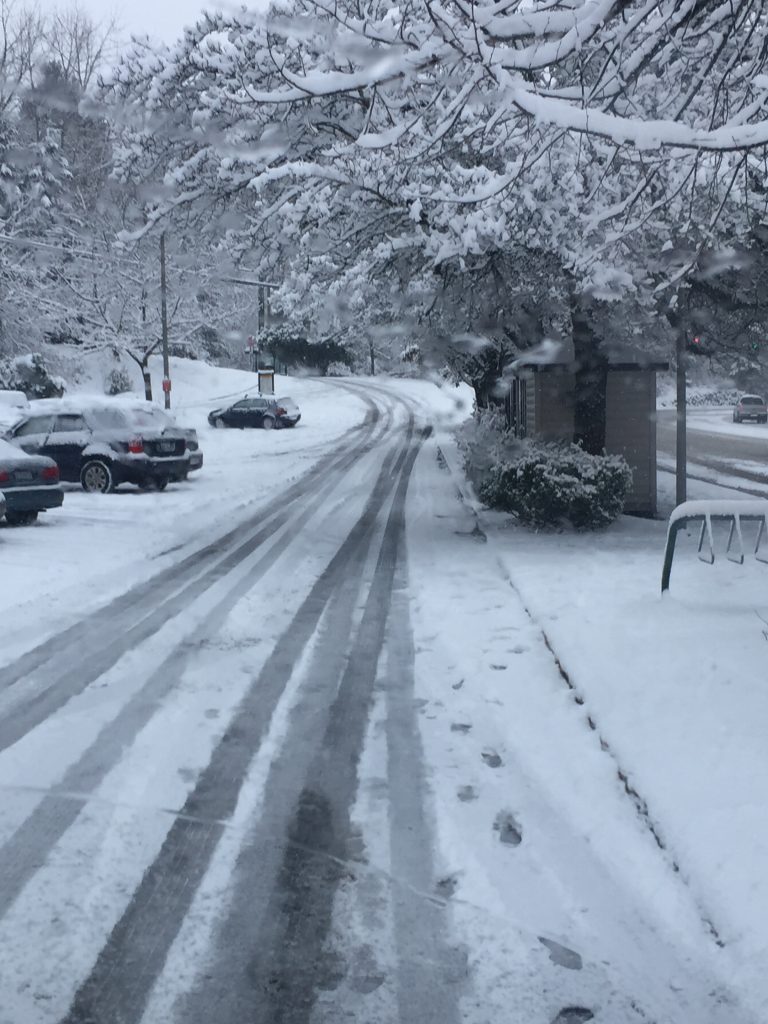 In case you were wondering, those are my "winter shorts".
I had a lot of down time because we were only working that day to transport the riders who had a life-threatening condition, such as dialysis patients.
All other non-essential rides were cancelled. So I spent a lot of time in Starbucks, listening to my favorite singer and working on my computer.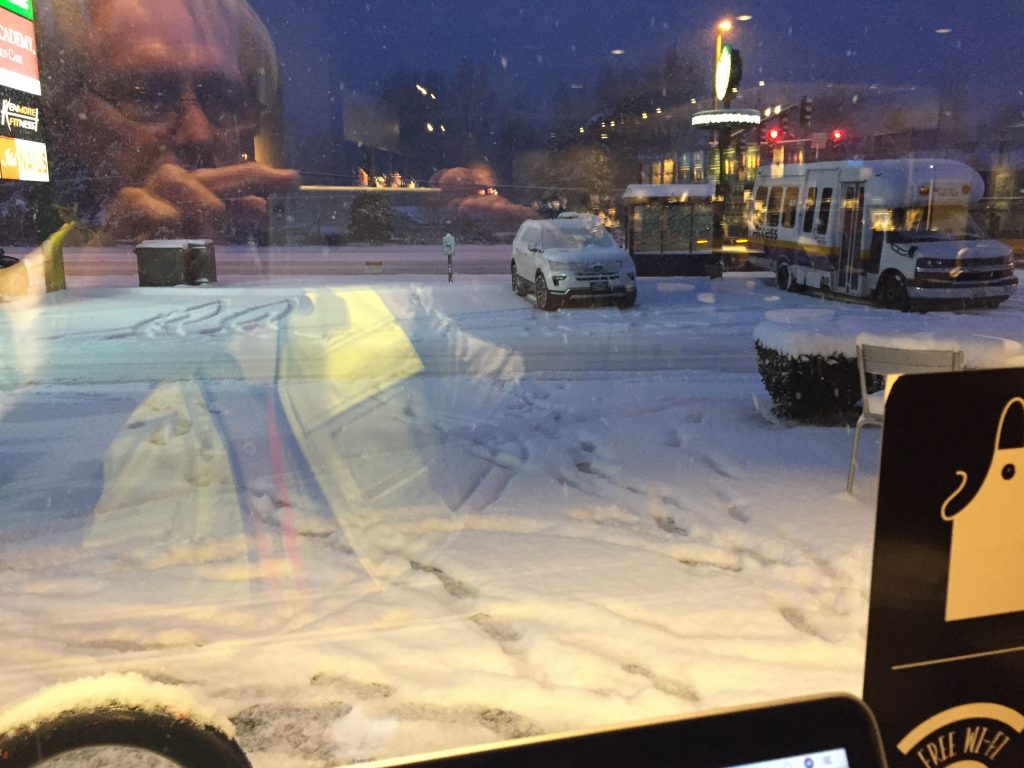 I had a "room with a view". This is about 06:30, just before dawn.
Tuesday (February 5)
The next day (Tuesday) I couldn't make it to work. It snowed more and there still wasn't much plowing going on.
But at the end of the day the snow had stopped, the plows were out, and the sky flamed brilliantly that evening.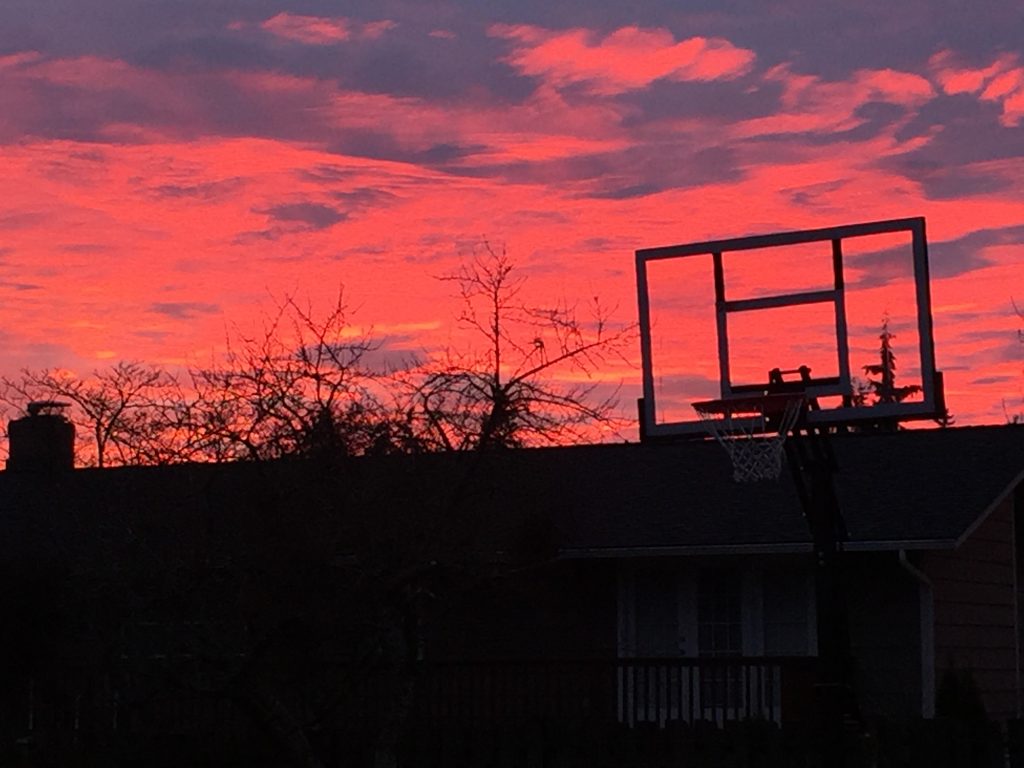 So I worked Wednesday, Thursday and Friday.
Then the weather guys informed us of another snow storm coming in on Friday and it said it would last through Tuesday. They were totally right.
Friday (February 8)
The timing was perfect. I got off at 2:30 p.m. on Friday just as the snow started coming down.
Before I went home, I stopped by the store to get a few food items, so I wouldn't have to get out in the storm, in case it was as bad as they said it was going to be. And I wanted to see "PETE" (Pauline, Evie, Tim and Ellis) while I still could. I was eager to really enjoy this next three days at home in Winter Wonderland.
While I was at "PETE's" house, Tim made a cappuccino for me with his signature "fern??" on top. I had asked for a "replica of the Seattle cityscape" on top, but he's still just an amateur.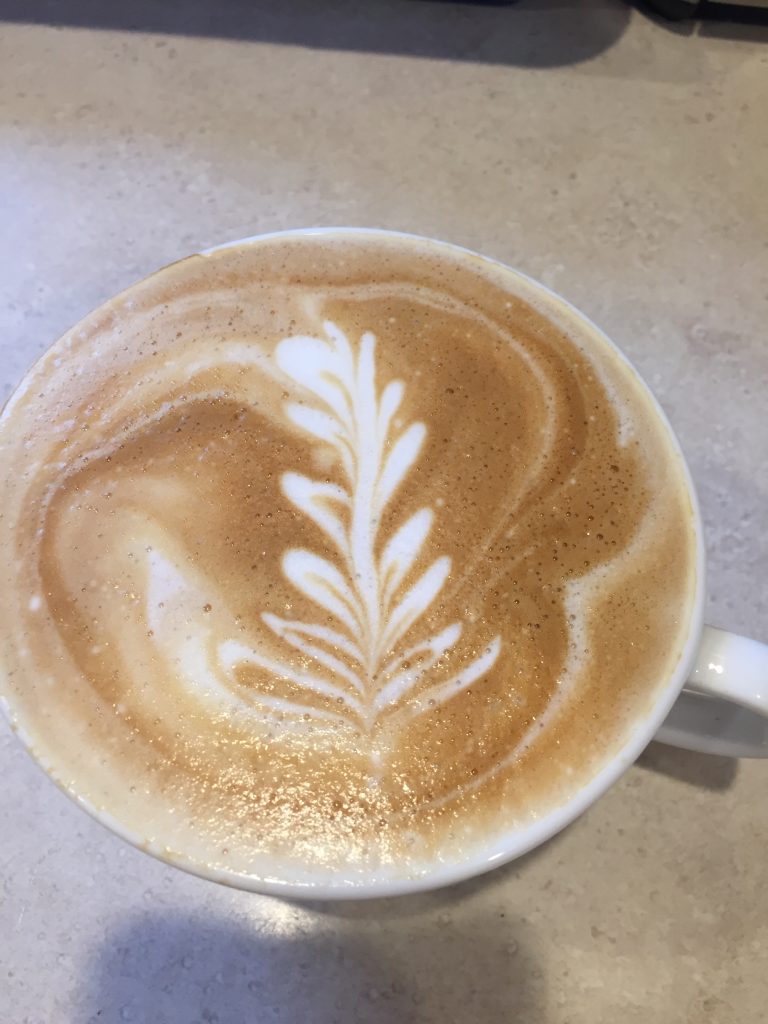 He said I was lucky to even get that.
While I was sipping the surface of the cappuccino, trying to distort the fern image Tim had created, and turn it into my own artistic masterpiece by just sipping and inhaling, I recalled the times when he and I had cappuccinos together (with cookie spoons)….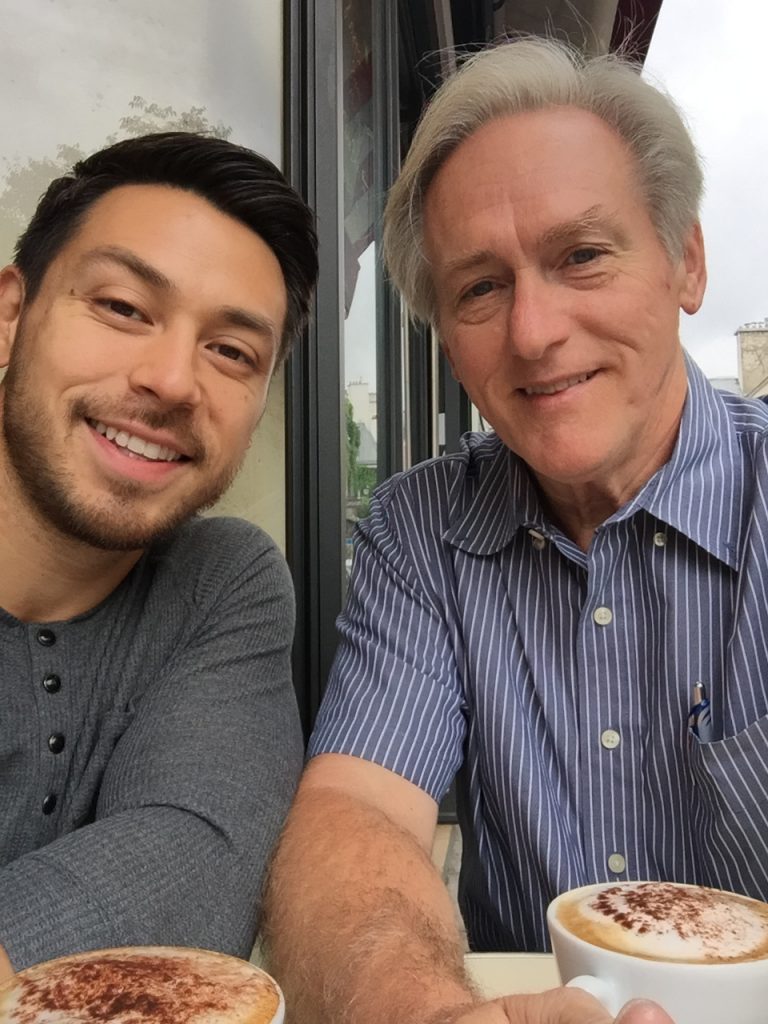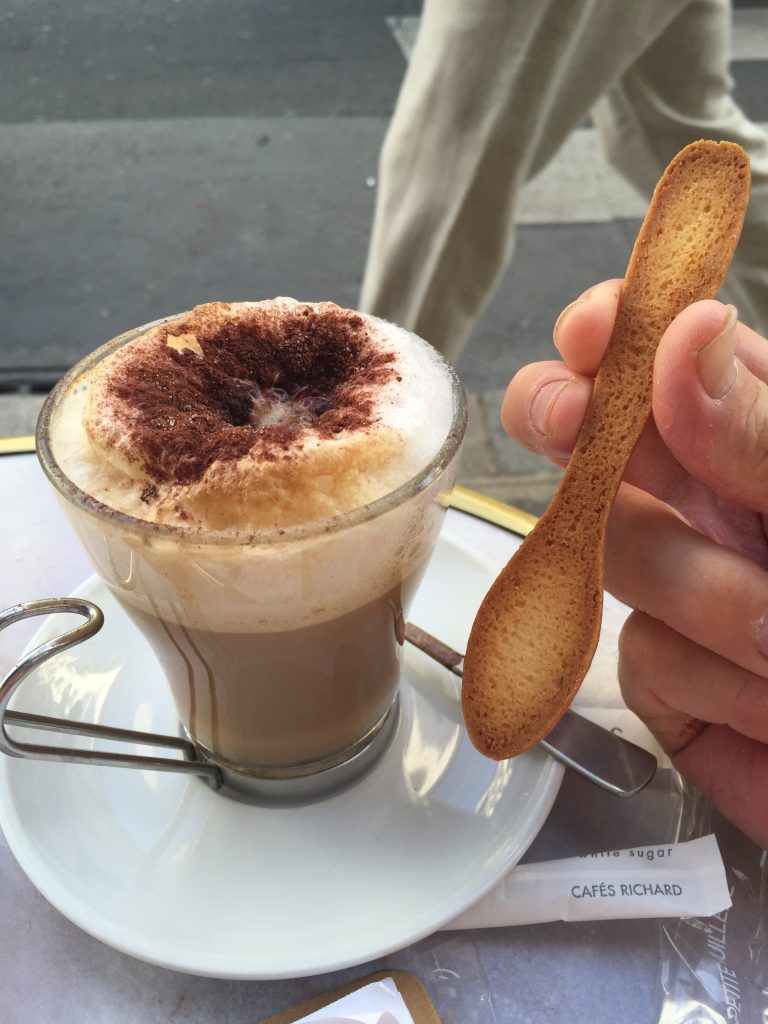 …..in an outdoor cafe in Paris, in 2016, discussing life and family and how to take over the world (lol).
Then he showed me another masterpiece he had just completed.
It was this briefcase he's been working on for a while now. It's custom made. He did everything by hand. He made it for a friend of ours.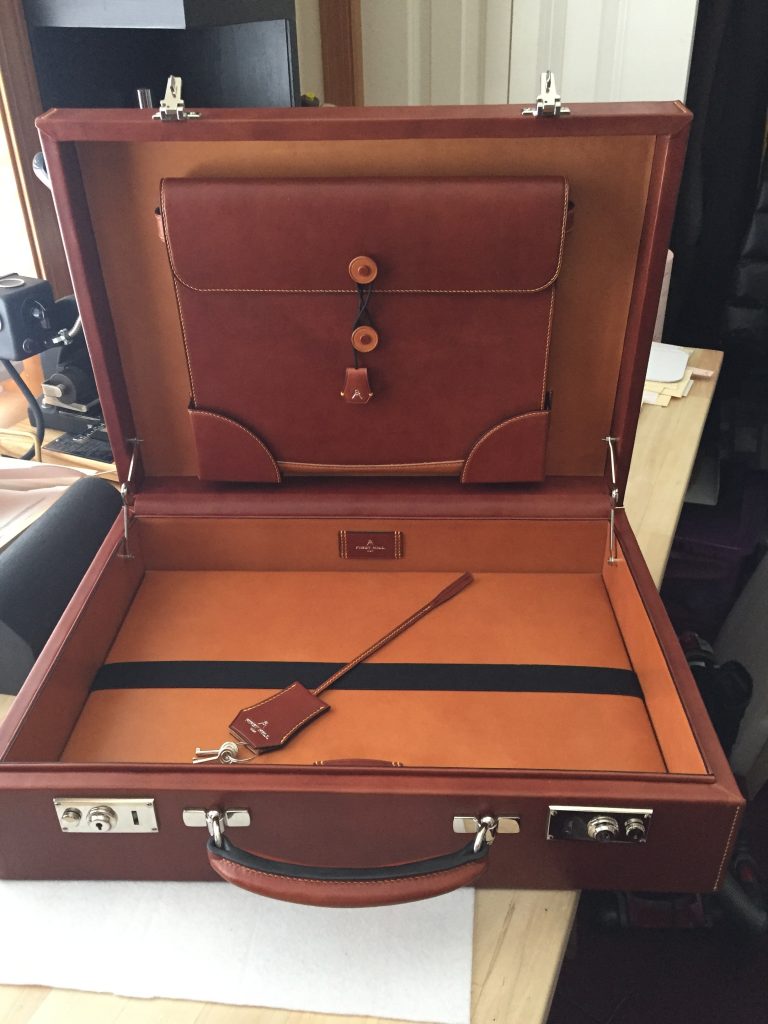 Tim loves working with leather and is very detailed, thorough, and critical of his own work. He constantly strives to be better and it shows in the pieces he makes. He hasn't been doing it for very long. He taught himself how to do it.
I was impressed with the "fern" on the cappuccino. But this……this is amazing!
Btw, if anyone out there reading this is interested in seeing more of Tim's work or ordering something from him here is how to view his work or contact him:
Instagram – @shopfirsthill
Email – tim@shopfirsthill.com
Monday (February 11)
Now the three days have flown by and it's already Monday evening and it has been almost constantly snowing. It's been total bliss for me.
I've seen some pretty shades of winter during the past couple of days here in my Winter Wonderland: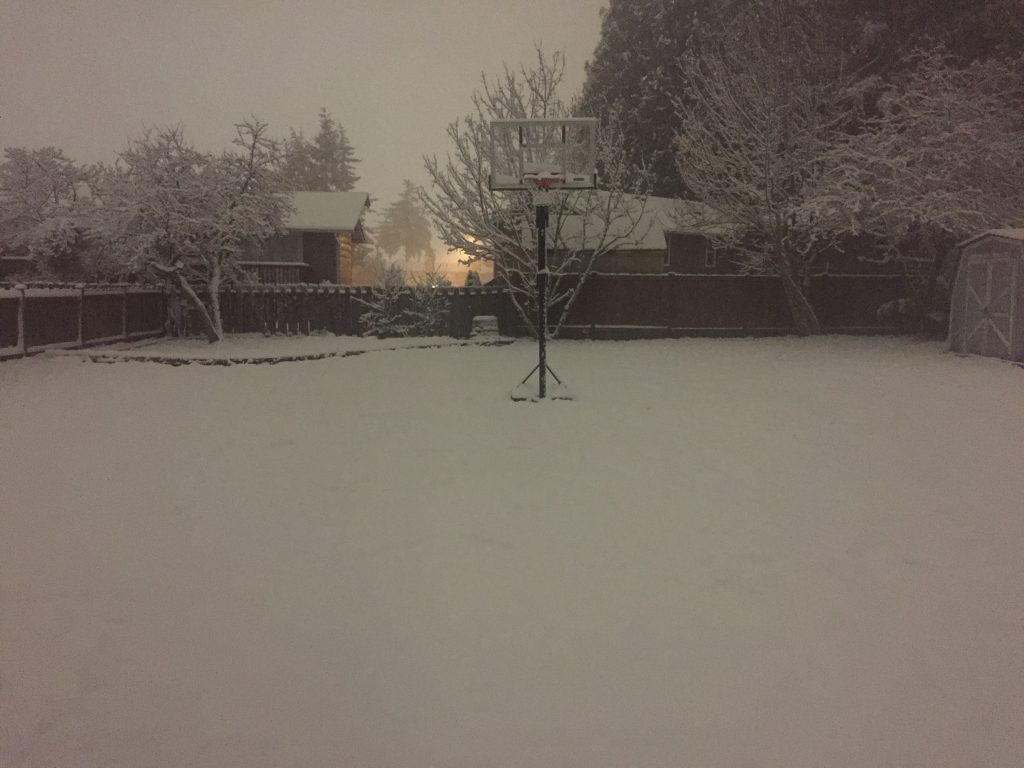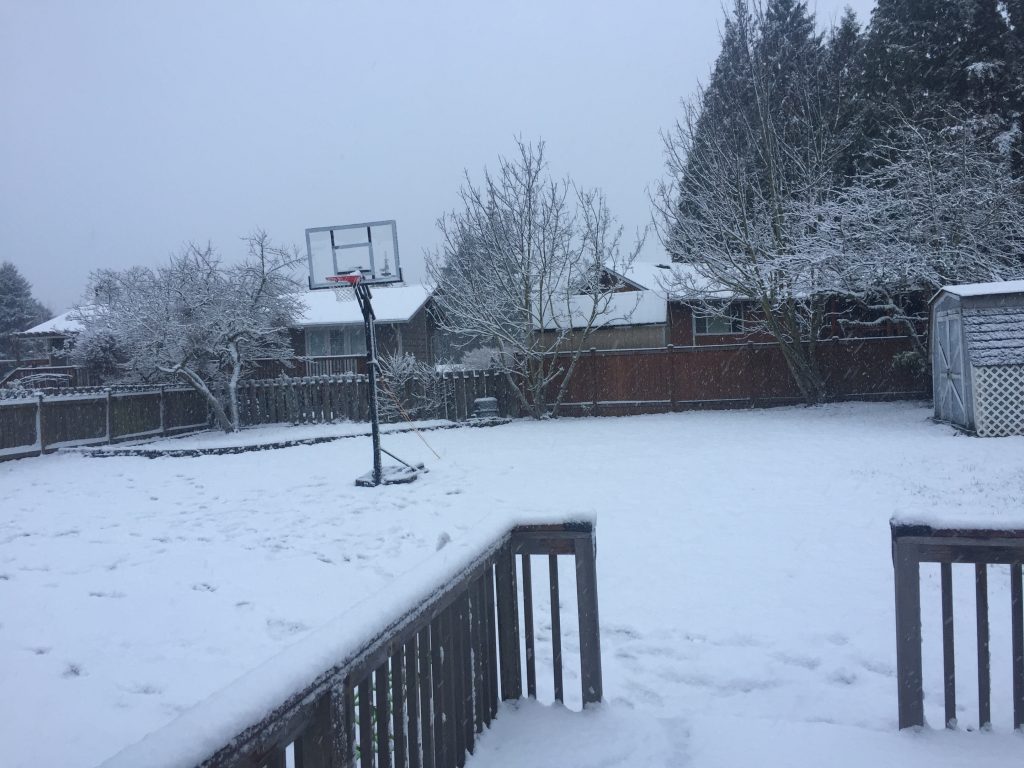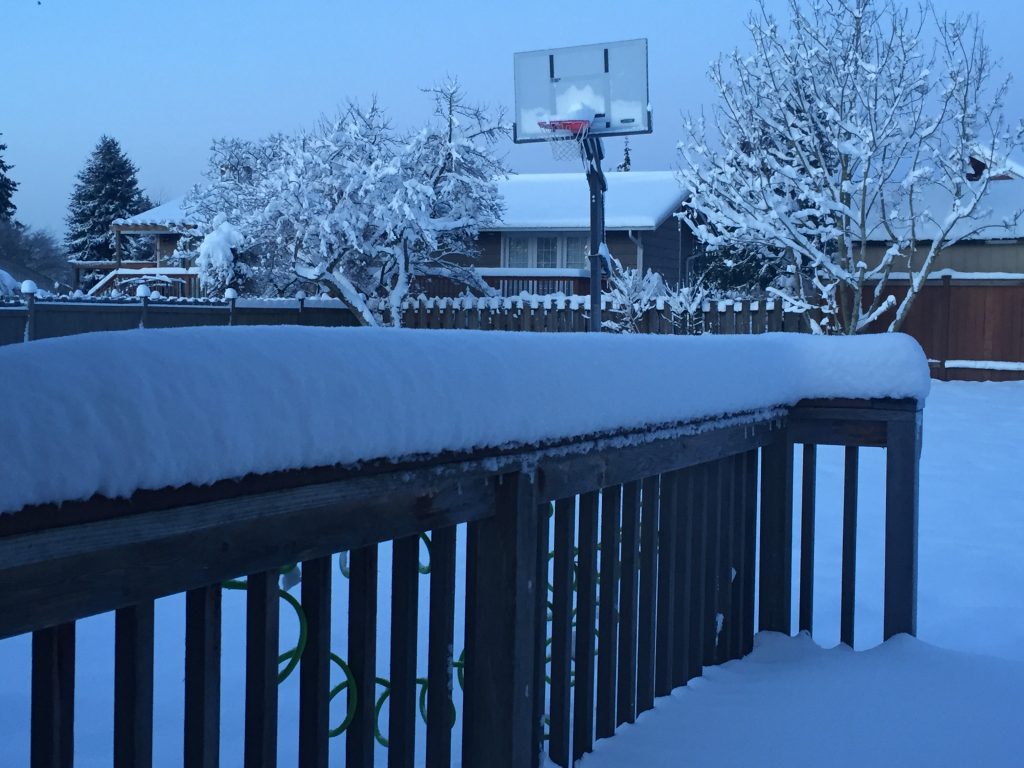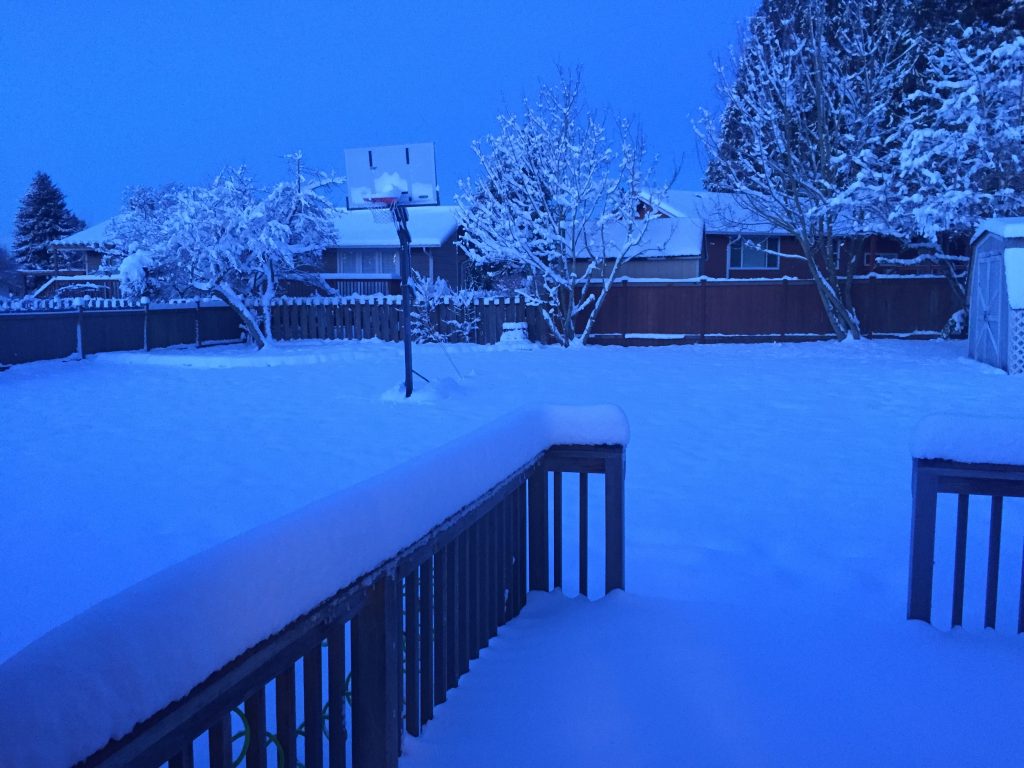 But wait! That's not all.
My weather app has been accurate all week long and it is saying it will snow all night long tonight and more during the week.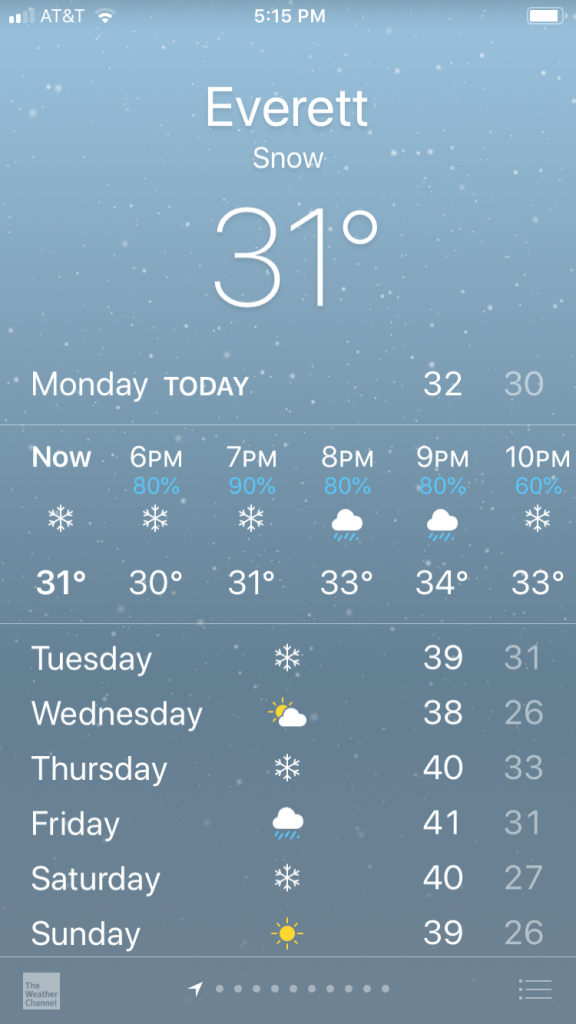 And it already measures 10″ on my back porch.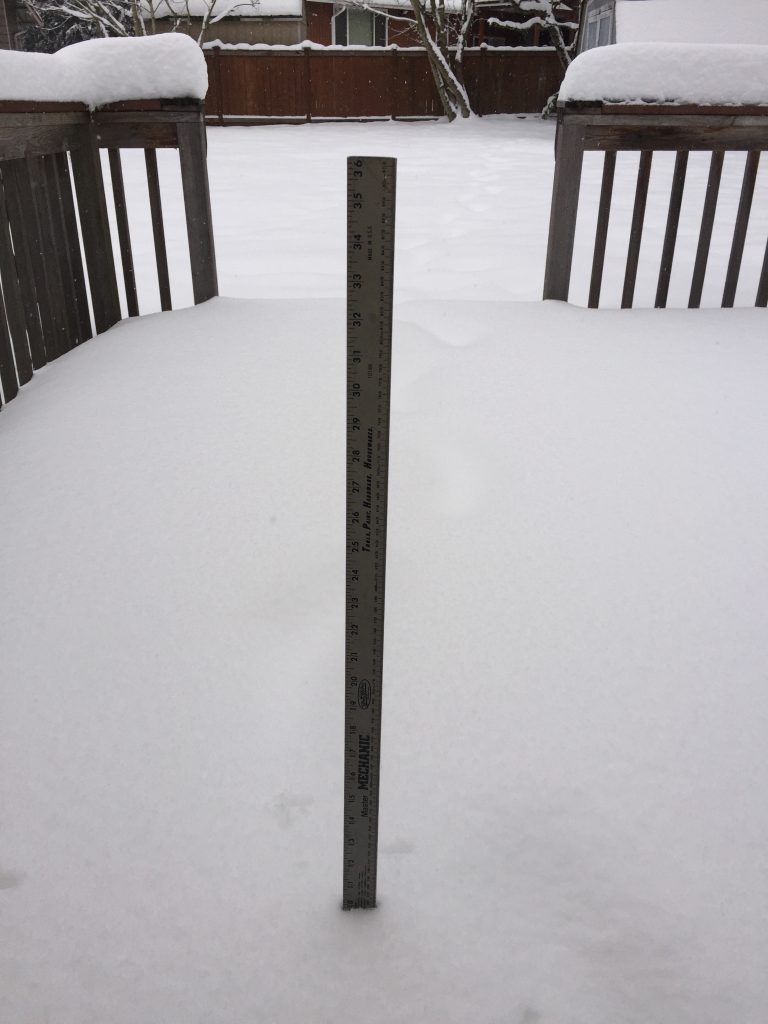 So I get tomorrow off too. This has been the perfect respite for me.
I have been working 6 10-hour days for almost a year now so to get these four days off in a row, has been therapeutic and restful for me.
This doesn't happen every year in Seattle, like it does in some other cities around the country. So we take it when we can get it.
Or at least I do. 😀
Until the next time.