This is a picture of Lizz Wright, a "Singer For All The People". I didn't take the picture. I downloaded it from Lizz's FB page about four years ago.
She still looks just as youthful and beautiful today.
The idea for this post was born some time ago, but I wanted to mull it over in my head for a while before I put it out there.
It's been almost six years now, since I first heard Lizz sing, and during that time her music has been ever-present on my mind. I listen to her daily. I've praised and promoted her and her music frequently in many posts because she continually inspires me.
This post is all about her and why I think she is a "Singer For All The People", and why I pick her to be the "Singer of the Decade" (2020-2030).
Besides being a world-class singer, she has universal appeal to everyone who hears her sing. Her voice commands attention, transfixes her listeners, soothes their spirits and calms their souls.
Personally, her voice and music anchors me and, somehow, seems to eliminate unnecessary chatter from my thoughts and all distractions around me.
There is a line in the second verse of one of the songs that she wrote and sings, called "Speak Your Heart", which says, "You used to say the world goes away when you're with me".
That's how I feel when I listen to her sing.
Musical Chameleon
Did you ever see how a chameleon changes its colors to adapt to its environment? (Click on chameleon, above. Check it out now!)
Well, it seems to me, that's somewhat similar to how Lizz transforms her interpretation and phrasing for each song she sings.
Just as a chameleon can sense what it touches and then project that essence onto its body, Lizz, our musical monarch, flutters by and lights upon a song, and has the ability to get to the heart of each song, and sings it the way it is meant to be sung, so that it comes across as "awethentic" and you feel it and can identify with it. It's as if she has experienced the narrative of every song she sings. I feel like she believes every word she is singing and, consequently, I do too then.
The songs she sings are all unique to each other and they come from many genre. Just as the chameleon (in the video above) changes its colors as it walks over many different-colored glasses, Lizz adapts to each song. She sings them all with the same "Morning Glory-ous" voice but the way she sings each song is as eclectic as the songs she chooses to sing.
Many artists are known for the genre they sing, but few can sing any song in any genre and pull it off well. But Lizz can and she makes it look so easy.
As I listen to other artists do their renditions of well-known songs, I think they sing well, but sometimes they seem to be all over the place in their attempt to make it unique and make it their own. But, to me, the overall result is not commensurate with the effort they put into it. It seems like only a few really "nail it" and sing the song simply, succinctly and just right.
I'm not trying to be an expert, or a know-it-all, here. I'm simply saying what I have observed and what appeals to me, to my taste and sensibility. (It's a subjective thing, right?
Before I heard Lizz sing, I used to listen to everything and think it was almost "all good". (Btw, I hate that expression!) But after I heard Lizz sing, I became more discerning of what I thought was great and what I thought was just good.
I'd like to dramatize my point here!
Think of a fault beneath the earth. Imagine there is an Earthquake and that a tectonic plate thrusts upward above the surface of the earth.
Well, to me, Lizz is that tectonic plate high above, and the earth below is all the other singers. That's how I felt when I first heard the way she sings. All the others fell to the wayside. They are still good and I still listen to others from time to time, but they don't move me like she does. That's the big difference.
Within her, lies layers of passion and they flow into the music she sings, and the things she says and does. She'll always be my favorite.
Why my favorite? Why "Singer For All The People"?
I have 11 reasons:
She sings songs from all genres equally well!
Jazz
"Salt"….Lizz wrote this song and it was on her debut CD in 2003.
"Blue Rose"….Lizz wrote this song too but with Kenny Banks.
Rythym and Blues
"What Would I Do Without You?"….Cover by Ray Charles.
"Lean In"….Lizz wrote this song with Jesse Harris and Larry Klein.
Soul
"Right Where You Are"….Lizz wrote this song with J. D. Souther and Larry Klein.
"I've Got To Use My Imagination"….Cover of a song by Barry Goldberg and Gerry Goffin. I also liked Gladys Knight and the Pips version of this.
Folk
"Every Grain Of Sand"….Cover of a song by Bob Dylan.
"Get Together"….Cover of a song by Chester Powers and sung by the Youngbloods.
Gospel
"God Specializes"….Cover of a song by Gloria Griffin.
"Singin' In My Soul"….Cover of a song by Thomas A. Dorsey.
Rock
"The New Game"….Lizz wrote this song with David Batteau and Larry Klein. (I think of this song as a rock song, but I've also seen it described as Country blues.)
"Thank You"….Cover of a song by Led Zeppelin.
Blues
"Let Them Talk"….Cover of a song sung by Jacob Marley.
"Grace"….Cover of a song by Rose Cousins.
Country
"Strange".…Cover of a song by Fred Burch and Mel Tillis.
"Southern Nights"….Cover of a song by Glen Campbell.


Did you notice the range of artists she covers?
Ray Charles, J.D. Souther, Bee Gees, Bob Dylan, Youngbloods, Led Zeppelin, Jacob Marley, Rose Cousins, Mel Tillis and Glen Campbell, just to name a few.
That's so interesting and incredible to me!
I mentioned her eclecticism in a previous post, called "How Do You Spell Eclectic?.
She always does her covers better than others!
When I was in Junior High School, my Dad and Mom were building a house with the help of friends and, while they did that, we lived in the basement of that house, which was temporarily partitioned into rooms by two-by-four framed plywood walls. It was a quick fix but we all didn't mind it. It was still home while we waited for the house to be finished.
During that time, I set a radio alarm to wake us kids up to get ready for school, and it seemed like every time the radio began to play music to wake us up, the radio station was playing a song by Herb Alpert called "A Taste Of Honey". He and his band, "The Tiuana Brass", played a rousing rendition of it and I liked it a lot and it got me going in the morning.
So when I heard Lizz's ("A Taste Of Honey") rendition, I was amazed and I wondered how Lizz could hear it or envision it that way. I don't think it is an easy thing to do and do it well. I think that illuminates one facet of her particular genius in music.
Btw, I do like her version better, but I still like Herb Alpert's version too. It's good just the way it is.
Often times her music evokes a sense of nostalgia within me!
One of the songs I'm thinking about is called, "I'm Confessin'". Various singers did covers of this. The list is very long. Doris Day, Peggy Lee, Tony Bennett, Judy Garland, Anne Murray, and the Chantels, to name a few.
But I think Lizz sings with more heart and soul than all the rest and, for me, Lizz's version elicits a sense of nostalgia within me, reminding me of songs sung by black girl groups and singers I used to like.
Groups like the Shirelles, the Dixie Cups, the Chiffons, Martha and the Vandellas, the Ronettes, as well as Mary Wells, and Barbara Lewis, to name a few.
Although I don't remember hearing the Chantels sing "I'm Confessin'", back in those days, I may have heard them but the song just didn't resonate with me at the time. And that could partially explain why I had such an affinity for this song the moment I heard it. So I put it beside Lizz's version to compare the two:
I'm Confessin' (Lizz's version)
What I do remember is when I was first listening to Lizz's version of "I'm Confessin'", from her "Dreaming Wide Awake" CD (her second CD, 2005)…..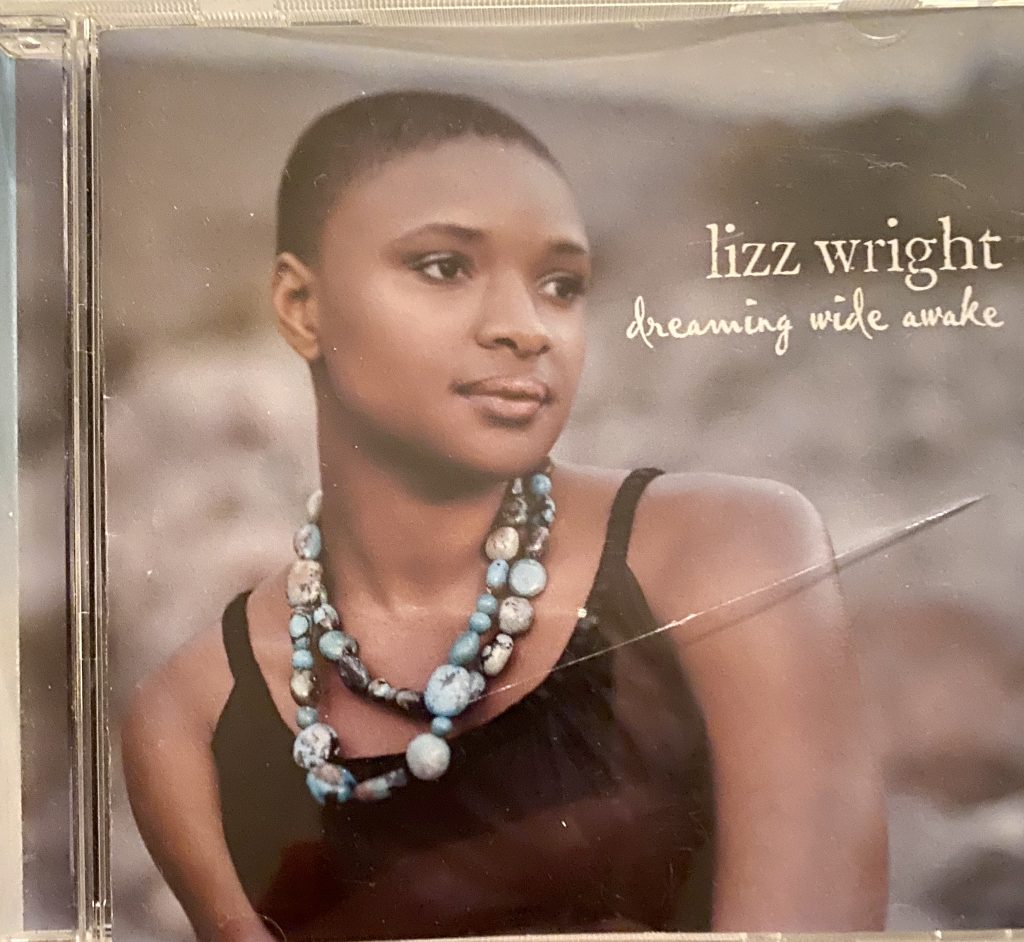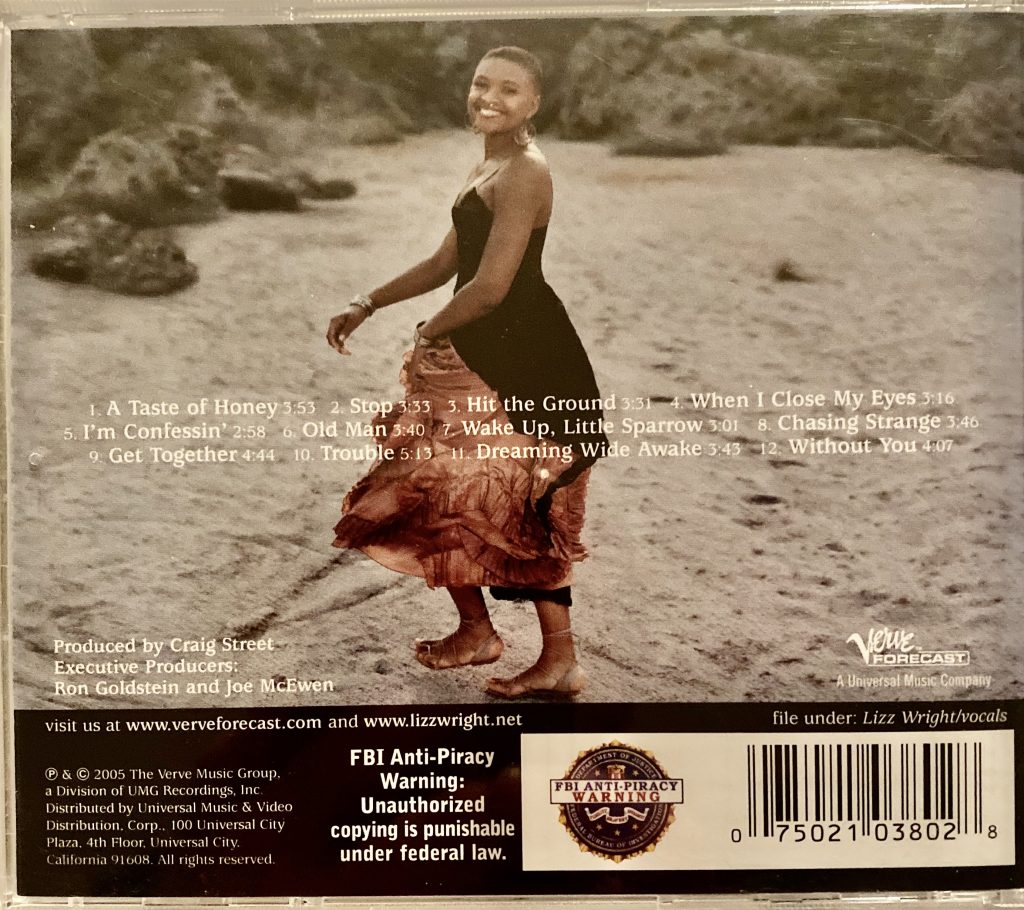 somehow it reminded me of two songs by Barbara Lewis. One was called "Baby, I'm Yours" and the other was "Hello Stranger". I was just 13 at that time.
It also reminded me of "Cry Me A River" by Julie London, and "Is That All There Is?" by Peggy Lee. These singers and songs have a way of evoking a similar feeling within me.
Btw, I had a good time googling all of this, walking down "Memory Lane". I stumbled upon a good documentary called, "The Story of Black Girl Groups in the 1960's", if you care to check it out.
Also, in that search, I ran across a video from that era that I don't remember seeing before, either, but it was so fun and fascinating to watch, I decided to put it in here "as a bonus", to you….😀 It's a Lindy Hop scene, and the youtube video is titled, "Hellzapoppin' in full color/Colorized with DeOldify" .
She covers many songs from the baby boomer era
I'm from that era and I appreciate the songs she has chosen to sing from that time. She sings:
"Get Together" by the Youngbloods. (Previously mentioned in the Folk category above.
"I Feel The Earth Move" by Carole King. (This song is not on Youtube. But you can listen to it on Amazon, if you search on "Lizz Wright, The Orchard". It is the last (13th) song on that album).
"A Taste Of Honey"…….mentioned above.
"Old Man" by Neil Young.
"Don't Let Me Be Lonely Tonight".…a song by James Taylor she sings in a jazzy collaboration with David Sanborn.
"Presence Of The Lord" by Eric Clapton.
"To Love Somebody" by the Bee Gees.
"Seems I'm Never Tired Lovin' You" by Nina Simone.
"Southern Nights" by Glen Campbell.
She sings show tunes beautifully
She sang a song from the soundtrack of the movie called, "The Secret Life Of Bees", called "Song for Mia".
And there is a song called, "Soon As I Get Home", from "The Whiz", that Lizz transformed into her own beautiful rendition…."Soon As I Get Home". Which one do you like better?
I'd like to mention two more songs, which aren't from any movies or shows but, which, I believe are just as worthy, if not more, of being a show tune as the previous two songs you heard.
Lizz wrote these two songs.
Listen and see what you think?
They fit in real fine into the soundtrack of my life 😊 😊.
"Fire" by Lizz Wright.
"Eternity" by Lizz Wright.
She has a knack for writing great songs alone or with others.
In my iTunes library, I believe I have all of the songs Lizz has recorded and of those 82 songs, Lizz has written or co-authored 28 songs. That number is as impressive as the songs themselves.
I'm adding a list, below, of all the songs she has had a hand (and ❤️) in. If you want to hear them, I believe most of them can be found on youtube, if not here in this post.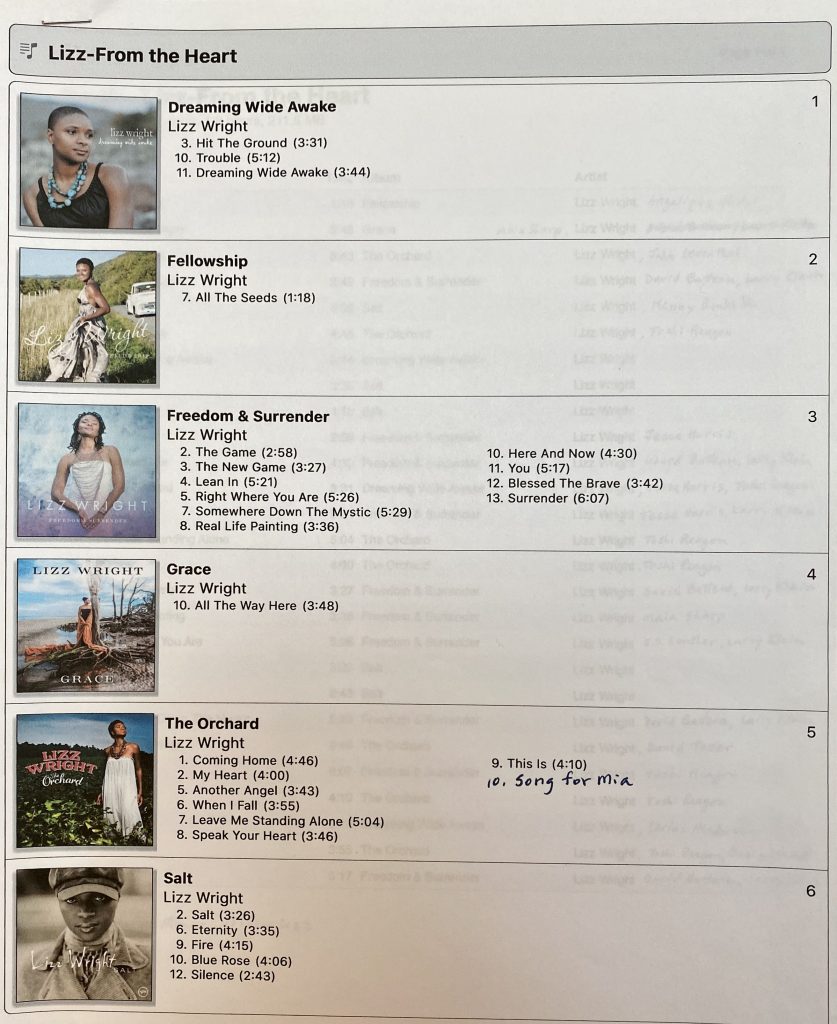 Every song is so beautiful, unique and heart-felt and the lyrics offer an eclectic array of great stories about life and love. I really don't know how she does it.
Her music is wrapped in her artistry
She's not just a good singer singing good songs.
She's a Poetess. She sees both the beauty and the resulting transience in all things. She sees the romantic and the melancholy side of things. She feels deeply and is more in touch with her inner self and is submissive and open to all things around her, which makes her very present.
So she is able to express her emotions in a very beautiful and sensitive way, using great imagery to intensify a mood or a feeling, and make her poetry powerful and enticing, to ultimately make the listener feel something.
A good example of this is her 5th CD, "Freedom and Surrender". There are 13 songs on the CD and she co-authored 10 of them. They all contributed to a specific theme. She said she wrote each song to express the various roles we find ourselves in (the fool, the martyr, and so on) in our journey of love.
Listen and watch the following "behind-the-scenes video" to learn more about the artist behind her music.
Freedom and Surrender (Behind The Scenes)
She doesn't rely on gimmicks
When she sings she doesn't rely on gimmicks or special effects to get the attention of the audience. There are no wardrobe malfunctions, booty-quakes across the stage, or pyrotechnics.
((Oh!….with the exception of the "thunder and lightning bursting from her movement and form!"…..as I mentioned in a "A Lil' Lost", a song I wrote about Lizz a couple years ago.))
She sings her stories with just her rare, raw musical talent, backed by her talented musicians. Her voice and the way she sings with the band is more than enough to captivate and hold the audience's attention, and then remain in their heads and hearts forever.
Whenever I go to see and hear her sing, I don't need to be "entertained". All I need is to be able to hear every word and every note she sings.
Good music is magic! It gets your attention and you think it's cool.
But great music is MAGIC!! It captivates you forever, inspires you and it stands out above the rest.
Lizz's music is MAGICAL to me!
If I could use the "blonde-brunette analogy" here:
Blondes make me look twice, but brunettes hold my attention.
She does great covers of songs from my parents' generation
As a matter of fact, it was a song sung by Ella Fitzgerald from that era, called "Reaching For The Moon", that took my breath away the moment I heard Lizz singing it.
She also does other Ella covers: "The Lullaby of Birdland", "The Nearness of You", and "Stars Fell On Alabama".
"I'm Confessin'" (previously mentioned).
"Singing' In My Soul", a song written and sung by a man considered the Godfather of Gospel, Dr. Thomas A. Dorsey.
Btw, I was a young boy during that time, and I remember that sometimes my mom would play the piano and us kids would stand behind her and sing the songs that she liked to play from her era.
Songs like "Somebody Loves You", "You Are My Sunshine", "Sweet Violets", and "Girl Of My Dreams", just to name a few. After we sang all the ones we knew, I would always ask mom to play my favorite song from the bunch. It was "Alexander's Rag Time Band".
I didn't want to sing it. I just wanted to listen to how she played it. She played it similarly to this Irving Berlin version above. I thought it was so cool.
Mom taught us how to sing and how to harmonize and she encouraged us to play instruments. Those are some of the fond memories I'll hold in my heart and mind forever.
Lizz honors her African heritage
On her "Fellowship" CD, Lizz included two African songs.
One song, called "All The Seeds", she co-authored with Anjelique Kidjo.
The other song, called "Oya", was a song written by Oya Kapula and Anjelique Kidjo.
Lizz takes really good care of herself
You can tell just by looking at her that she is in great health. On her FB page she'll occasionally mention some of the ways she takes care of herself, by doing yoga, running, and hiking up to mountain tops.
And then there are all the other career-related things she is doing, that she mentions on FB.
I don't know how she does it all. I think she's so brave and courageous, the way she lights upon a stage to embrace the world with her gift of beautiful music.
When she is up on the stage, singing or talking, she "silently sparkles" just like the Eiffel Tower.
She tours all over the world for, maybe, half the year, or more. That requires a lot of preparation and some logistic effort. In the meantime, she's doing an interview here and another one there, and she's busy with her non-profit, "The Little Black Pearl", and she participates in themed shows in support of worthy causes, and she's writing new songs, and preparing and polishing up new covers, and then there is studio time for recording, and all the rehearsals, and so much more I can't even imagine.
To do all of that requires good health, and to maintain good health she lives by solid principles, which lead and guide her way.
I think all of that makes her a very extraordinary human being.
As one of her fans, she and her music are definitely essential elements in my well-being and in my life, and I will always feel sincerely indebted to her for this kind of soul-enrichment and unending inspiration I receive from her music.
And I'm not the only one. There are thousands, if not millions, of fans, all over the world, who feel just the same as I do. Just check out some of the comments on her FB page and see for yourself.
Btw, about two months ago, she mentioned that #7 is in the oven!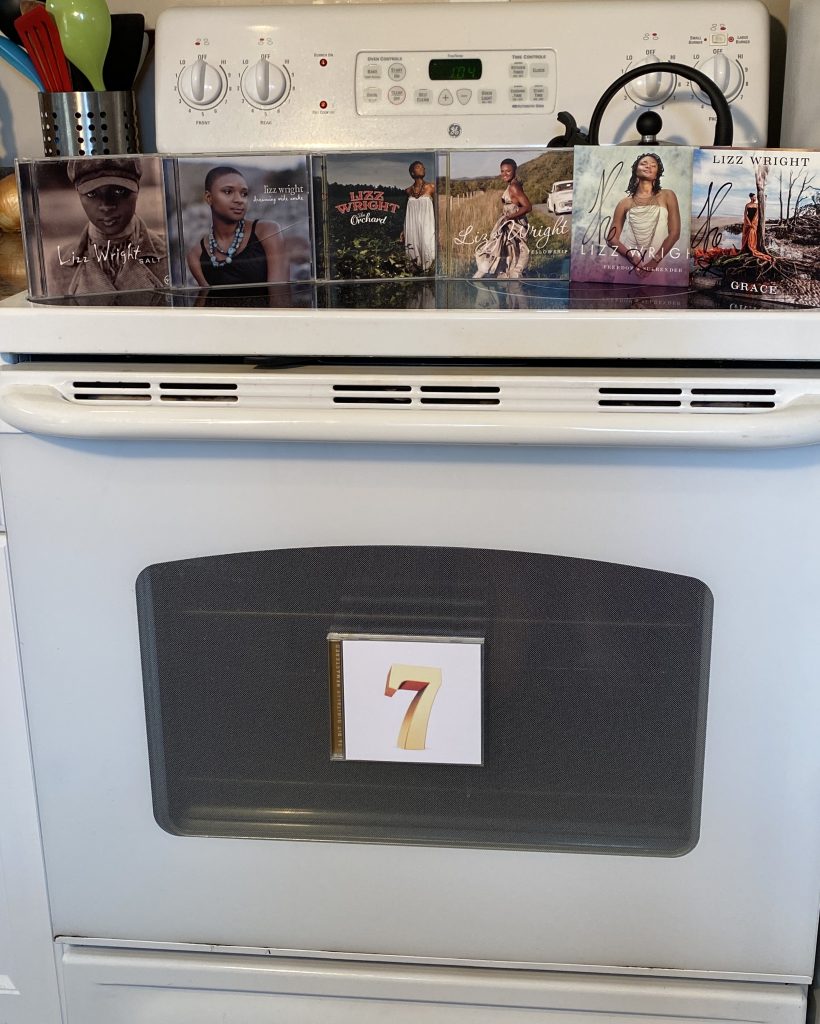 I continue to enjoy all the music, from her first six CD's, every day, but I also eagerly await #7.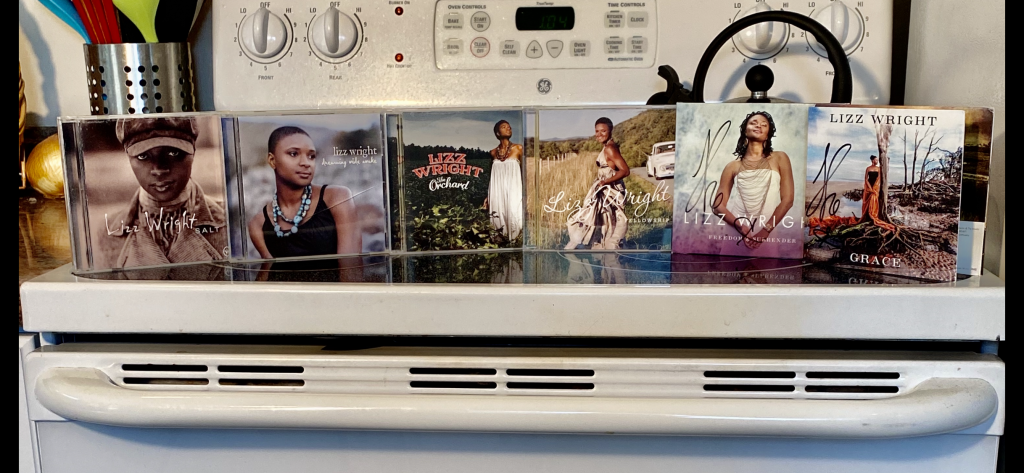 P. S. There's one more category I forgot to mention. Lizz occasionally sings with swing bands and orchestras and she does swing equally well just as she does all the other genres.
But, I'm sorry to say, I don't care much for swing, so if I'm given a choice between a show where she is swinging with a big band, or a show where she is doing her own songs, I'll go with the second choice every time. I love HER music.
Oh, and I'm so sorry to say again, I'm totally not a fan of "skat", which some singers tend to do when they sing songs from the swing era.
So if Lizz starts doing "skat" (and I hope you don't ever even think of doing it Lizz!), I'll immediately go into hiding, while covering my ears!! 😩
And I won't come out until you start singing your own songs again. 😊