I took a picture (above) of this page, which was in the March edition of "Seattle Magazine", where they were promoting her and her upcoming performance at Benaroya Hall in May, 2018.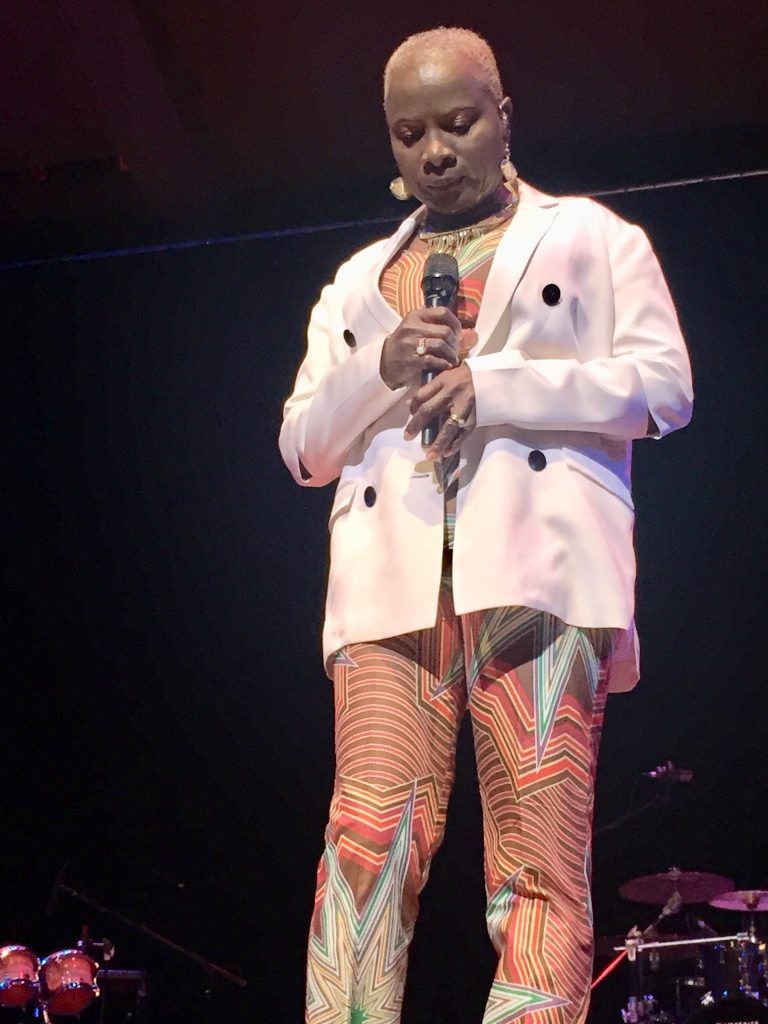 I took this photo of her on stage at Benaroya Hall on May 2, 2018, from my front row seat, as she performed that evening.
After I came back from my trip to Europe, in April, to see and hear Lizz Wright perform on her 2018 European Tour to promote her new CD, "Grace"………..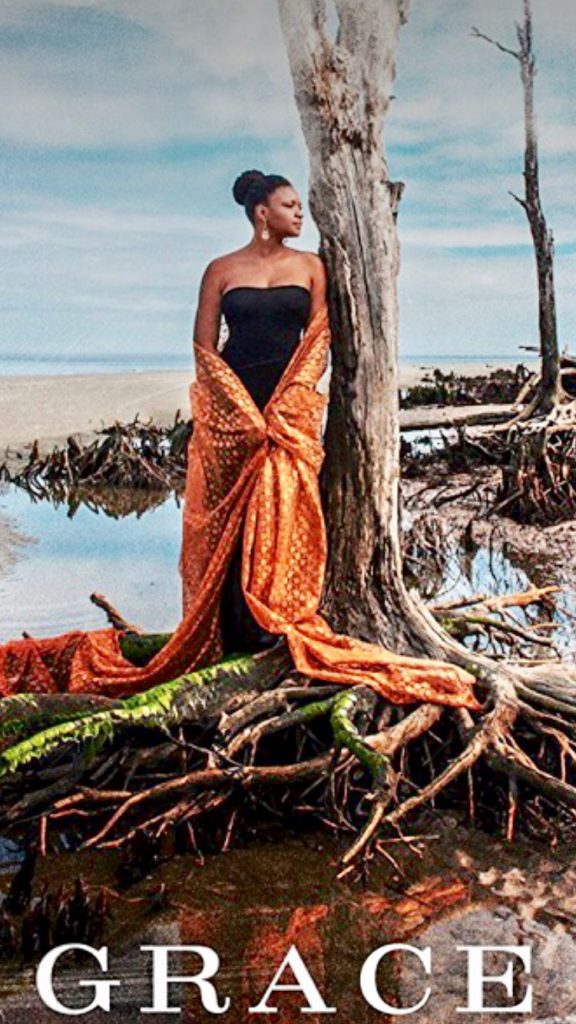 ……I had tickets to go see Angelique Kidjo at Benaroya Hall, in Seattle, where I currently reside.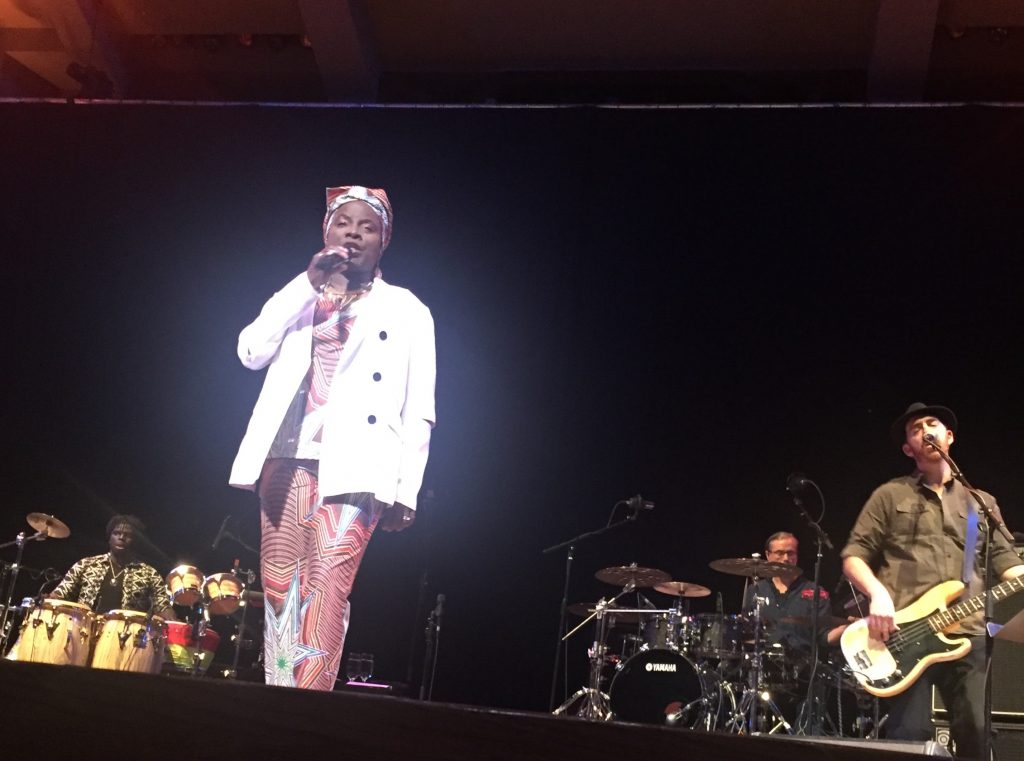 She has sung together with Lizz on several occasions (Click on the following link to hear them singing  "Four Women", a song by Nina Simone).
And I also noticed that the bass player for Angelique was the same bass player who played in Lizz's band on her 2018 European Tour.
Angelique is very talented and entertaining. She likes to engage with the audience.
During the show, she dances all over the stage with the energy and enthusiasm of a 25-year old dancer. She's got some good moves and great endurance.
Toward the end of the show, she told everyone in the audience if they wanted to come up and "dance to the drum" to do so.
That was the moment some of the people were just waiting for!
Twenty or thirty people scurried up onto the stage for their "two minutes of fame and fun".
One of them was a guy sitting next to me in the front row. He was just bursting with enthusiasm. He seemed very confident in his dancing.
(I'm sorry….the phrase "ignorance is bliss" just came to mind.)
I ain't hatin'.
It's just that some of us would love to be able to dance really well but we are fortunate enough to be aware that we are just not cut out to be good dancers.😔
The guy was there with a few friends. After the show was over and we were all walking out of the auditorium, I heard him and his friends talking about the show and about his dancing on the stage.
I think the friend also had some reservations about his buddy's dancing skills.
I heard him say,"Uh, I took a video of you up there dancing! You need to deposit 500,000 bitcoins into my account by Midnight tonight or I'll circulate that video on the internet!"
Everyone was laughing, including me.😂
P.S. This was my favorite song of the night.