……and I'm not referring to the Beatles (see below).
Boating on Lake Union in Seattle
Last summer, one afternoon, I went out on a small motorboat with my kids and some of their friends, on Lake Union,  in Seattle.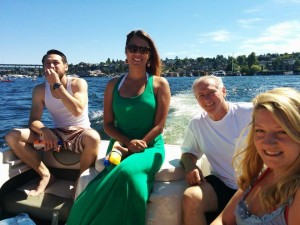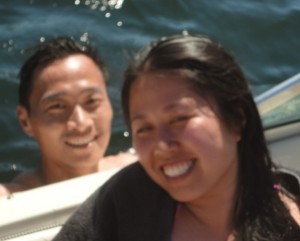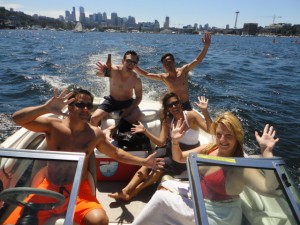 We got in the boat at Lake Union, where it was stored, and we cruised through the Ship Canal to Shilshole Bay. Then we circled around and headed east to Lake Washington and ended up back in the middle of Lake Union to hang out and swim for a while.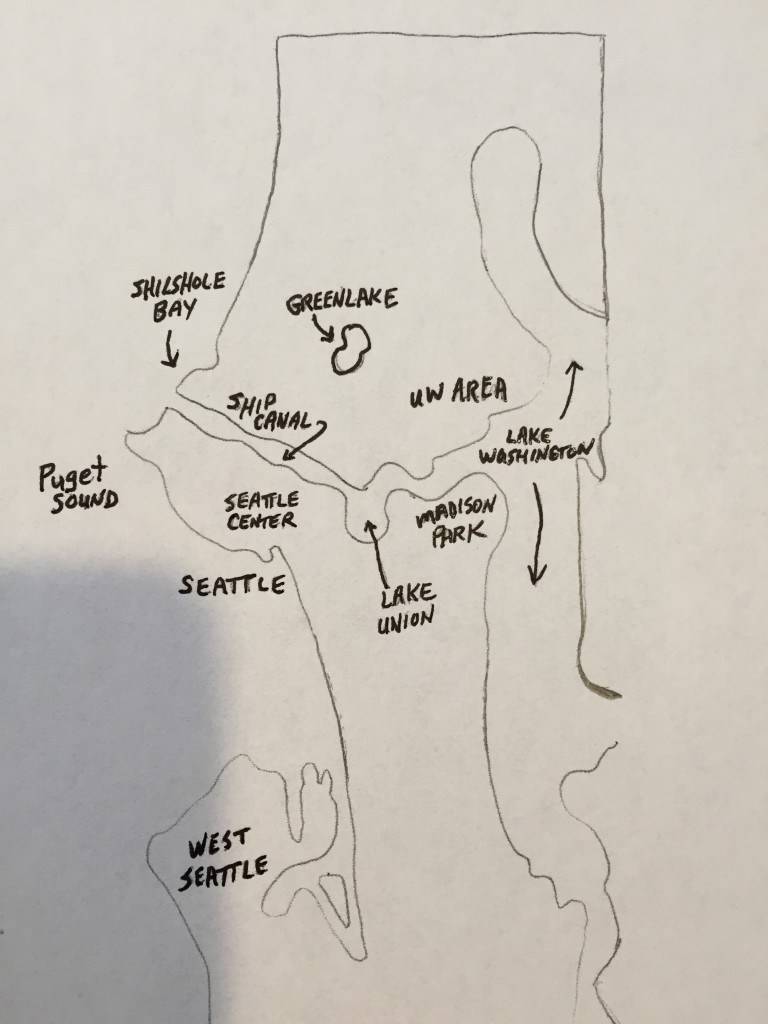 While we were hanging out in the middle of Lake Union, enjoying the sunshine and bantering back and forth to one another, someone  retorted, "Yeah, why don't you go jump in a lake!". So we did.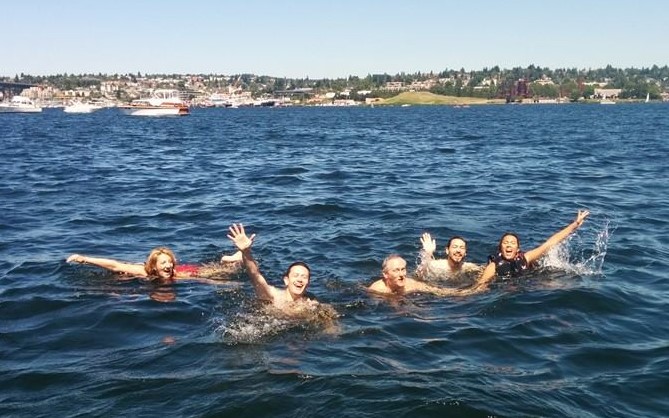 "Captain" Greg got in the act too.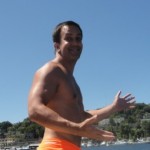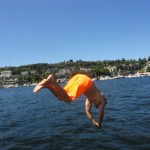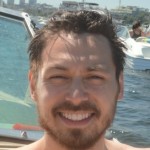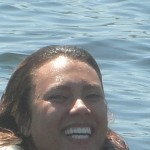 That was an excellent adventure!
In my last post, "Old Landmarks",  I also talked about my excellent adventure to Asheville, North Carolina., to listen to some Gospel music in honor of Martin Luther King.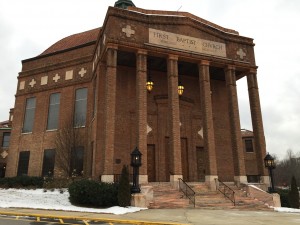 And prior to that I took a trip  to Madison, Wisconsin, to see and hear Lizz Wright sing and that truly was an excellent adventure.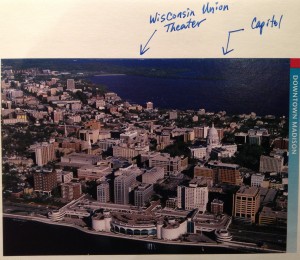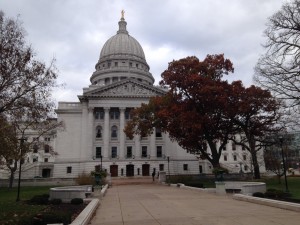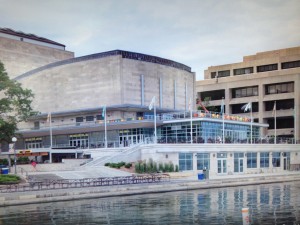 That trip was the beginning of me changing my mindset.
I have always been somewhat active but I had been hearing myself say, "Yeah I'd like to do that. Someday I'll do that when the time is right." But until I made it my priority,  planned it and then followed through, I just kept postponing it and kept dreaming about it. The time never was right.
So I don't want to put things off anymore. I want to do them as soon as I get the urge and have the resources to back up the desire. And even with my limited resources, when I prioritize, plan and follow through, I am able to do more things and do them sooner than I thought I could.
So I have begun a series of what I see as excellent adventures. Not just for this year but for the rest of my life. I think "Do, Learn, Create, Discover" might be a good mantra for me to keep in mind always.
By the way, "Excellent" is a relative term here. You may not think any of these things rate as excellent but, for my own reasons, I do. But it's your life, right? You should do whatever is excellent to you. It doesn't have to be excellent to someone else for you to think it is and for you to enjoy it.
It reminds me of  that old expression: "..march to the beat of a different drummer." You have to follow your own bliss.
I recall building a canoe from a kit I ordered, when I was in High School. I spent a lot of good times that summer, floating down some crystal clear but "take-your-breath-away-chilly"  rivers in Missouri, on that canoe.
And on every river there was always a rope hanging from a tree somewhere, where the local kids would swing out and drop into the water. I'd always stop and join in for a while and then continue on.
So, I thought I would like my next adventure to be  on Lake Union, on the water, now that summer is right around the corner.
I let the idea ruminate in my mind. I didn't see the details yet. I surfed my thought waves for a while and went to sleep.
The Next Morning:  A Few Minutes In The Thought Waves Of A Scannerbrain
Lapsed Time: 00:00 (Minutes/Seconds)
I woke up and ambled into my "creation station"  (my office). I sat down at my three desks,  surrounded by little stacks of pending projects I've imposed upon myself.
Lapsed Time: 00:32
I checked Lizz Wright's facebook page to read about her new record deal with Concord Music Group. She also mentioned that she had written a ballad with JD Souther.  I immediately thought of the Eagles and the many songs that JD had written for or with them.
Lapsed Time: 01:45
I googled JD Souther and ordered some of his records on Amazon. One of them I listened to on Amazon reminded me of a James Taylor (JT) song.  So I opened up my iTunes library and I put JT on.
Lapsed Time: 06:12
I realized I wanted a cup of coffee.  I got the coffee and I started to read "The Art Of Work". It's a new book to help people find their calling.  (There seem to be a lot of those out there these days).
Lapsed Time: 06:20
I heard JT singing his song, the "Secret of Life", from Disc 1 of "James Taylor Live". In it he says (I'm paraphrasing now), "….the secret of life is enjoying the passage of time, and opening up your heart to it, knowing that love is the only road and that it's a lovely ride.. so don't be afraid." It has a beautiful melody. He is a National Treasure.
Lapsed Time: 09:50
I realized I hadn't finished the article about Lizz's new deal. In it she also mentions how she aspires to really get inside of a song and embody it the way Roberta Flack and Nina Simone do.
Lapsed Time: 10:43
I went back to my iTunes library and selected Nina. I finished reading the article about Lizz. As I listened to Nina, I realized I hadn't finished the Nina playlist I started a day or two before.
It's hard to make a Nina playlist of my favorites of hers, because the more I listen to her, the more all her songs become my favorites. Then it's not a playlist anymore. It's all her songs.
Nina is also a National Treasure. She left a  rich legacy behind for all future generations of music lovers and humanitarians.
Lapsed Time: 11:15
I think about how I also regard Lizz as a National Treasure, and I anxiously await her #5 album, due out in September, this year. She doesn't just sing her songs, she also embodies her songs.
There will always be just one Nina Simone.
But there is also only one Lizz Wright in this world.
 Everybody loves Lizz, and those who don't, just haven't heard of her yet.
Lapsed Time: 11:35
That led me to think about who my favorite female singers are and it turned out to be four women whose names all consist of four letters. I suddenly have a new FABB FOUR on my list. Not the BEATLES but….
LIZZ (Wright)
NINA (Simone)
TONI (Braxton)
SADE (Adu)
Lapsed Time: 12:10
I sat and mentally played around with the four names for a moment and the thought occurred to me to make a new playlist called, " The Power of Four",  or something like that.  But I still hadn't finished my Nina playlist, so I put the FOUR on hold.
Lapsed Time: 14 23
I snapped out of it and I got back to reading "The Art Of Work", while I finished up the playlist.
Lapsed Time: 15:49
By now,  I had begun to see the plan. It would involve water, music, adventure, and breaking up my normal routine.
Conclusion:  I went through many twists and turns in my mind for 15 minutes and 49 seconds and then the plan emerged.
That's how my scannerbrain works. Does that seem normal to anyone? Or not? (Don't answer that question!)
 Rowing My Boat To The Music Of The Fabb Four
When I lived in Korea, I learned a boat song (a song typically sung by oarsmen to keep the cadence as they row) that was a song sung by a Korean singer friend of mine. He also sang "Ae Su Ui So Ya Gok" (Serenade of Sorrow),  which I sang at the end of my previous post about my trip to Asheville, N.C.
So when I sang Serenade of Sorrow in the previous post, it reminded me of my friend, Kim Tae-gon, and the boat song he sang. I was with him in the recording studio when he recorded both those songs for an album he was about to release.
That simple thought of that boat song, while I was in Asheville, North Carolina, sparked the idea to do this adventure and post.
So the plan became:  to  row to the rhythm of selected songs (selected for their boat-rowing rhythm)  by my "Fave Fabb Four", in a kayak around Lake Union,  in the morning just after sunrise, while it is still fairly quiet.
I never get tired of seeing or listening to the beauty all around us. We sometimes take it for granted but we shouldn't. It is a simple pleasure but it is extraordinary also. I really enjoyed doing this.
By the way, the joy you get from doing something, no matter how simple or grandiose, is what makes it excellent, don't you think?
So as James Taylor sang in the "Secret Of Life":
"The secret of life is enjoying the passage of time. Any fool can do it. There ain't nothing to it."……….."Since we're only here for awhile, we might as well show some style."
So my simple message is, "Do something you enjoy!"
I hope you enjoy listening to the music and watching this video…….. as Tim and I navigate (that's a big word for "Row, Row, Row") around Lake Union, Seattle.
My FAVE FABB FOUR songs include:
Lizz—"Oya"  (from her CD  titled "Fellowship")
Nina—"Come Ye"  (The version I'm playing here is on Disc 4 of "Four Women: The Nina Simone Philips Recordings: High Priestess of Soul."   An equally beautiful but much slower version of this is found on Disc 3 in the "Complete RCA Albums Collection.")
Lizz—"I'm Confessin'"   (from her CD titled "Dreaming Wide Awake")
Toni—"Fairy Tale"   (from her CD "The Heat")
Lizz—"Silence"   (from her CD "Salt")
Sade—"All About Our Love"   (from her CD "Lovers Rock" and from her DVD "Sade: Bring Me Home, Live 2011")
P.S. The original plan changed to a two-seater kayak with my son, Tim, in front, doing the video,  as I rowed us around the lake in the late afternoon.
Also the memory card I had in the camera was just enough to get to Toni's "Fairy Tale". I should have had a larger-capacity memory card.
So the making of this video  could have been better but this is a first for both Tim and I.  Anyway we had fun making it. The idea is to get out and do things you love. Next time we do it, we'll do it for the fun of it and not for the video of it.
P.P.S. I will be planning other adventures for the rest of the year and I'll be writing about them.
In August I'm going to Aspen for a weekend and in October I'll make my first ever trip to Switzerland.
I hope it inspires you to do many things that you enjoy,  this year, and not put them off.
All we have is the present.