I know the title is too long. But I've traveled coast to coast four times in  the past 15 days.
That title reminds me of a line in a song by John Mayall and the Bluesbreakers which goes like this: "I was looking back to see if she was looking back to see if I was looking back at her!"
SEATTLE to BOSTON
Two weeks ago, I left Seattle, Washington,  to go to Boston, Massachusetts, to the Berklee Performance Center, to see and hear Lizz Wright sing in celebration of the release of her new CD, "Freedom and Surrender".
I did a post about that weekend called, "Weekend Trip To  Boston".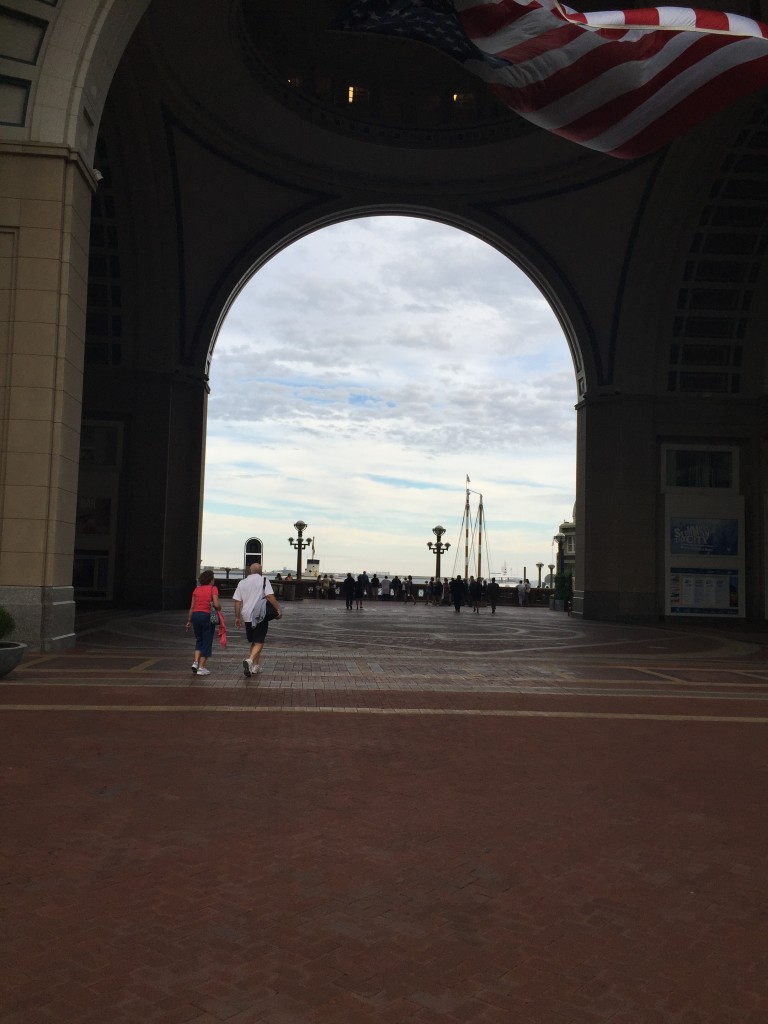 BACK to SEATTLE
Three days later, I was back in Seattle, sitting in Dimitrious' Jazz Alley………
reveling in the rousing repertoire of Lizz Wright and her awesome and talented band.
I watched the show both nights.
One evening,  with Tim and Pauline (my granddaughter Evie's Pop and Mom)…….
and  the next evening,  with the J's (my son Jes and my other daughter-in-law, Jen).
Lizz sang some of her songs from the new CD, "Freedom and Surrender",  as well as a few songs from her other four CD's.
She sings so beautifully and she also has a great sense of humor and a wonderful presence.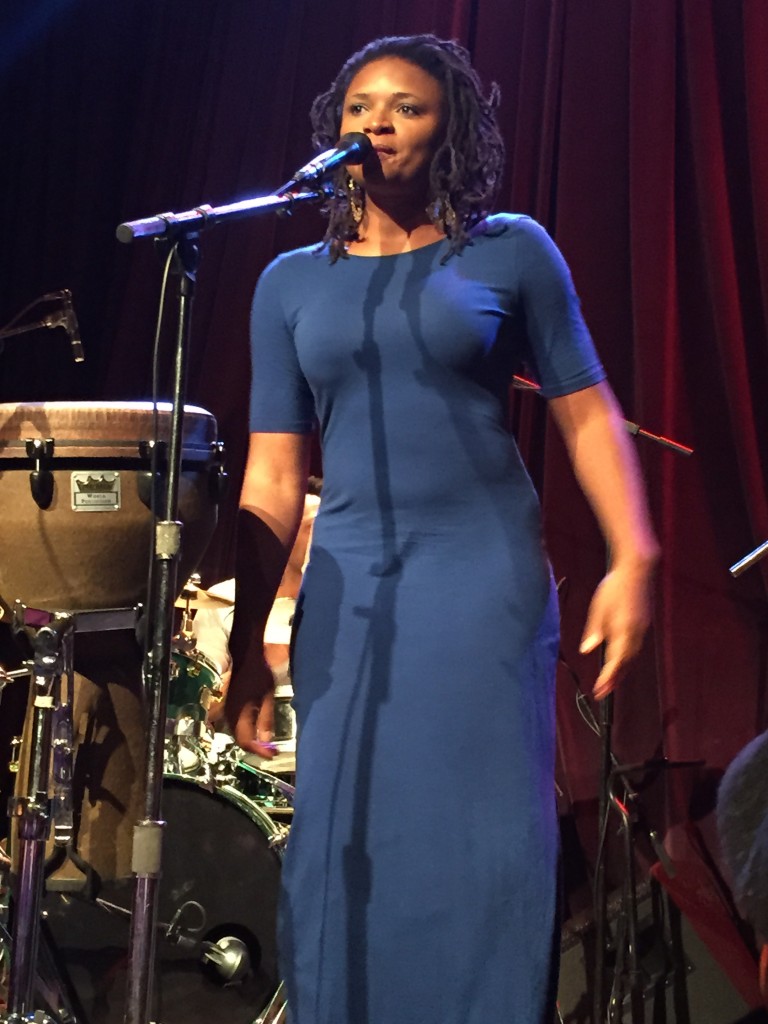 I was particularly pleased to hear her sing "The New Game", because I loved the song the first time I heard it and during the past week, it has become my theme song every time I play basketball (not such a new game but I love it too).
The first time I listened to her new CD,  I zeroed in on "The New Game", "Lean In",  "Freedom", and "Here and Now", in that order. But I really do like the entire CD.
I wanted to insert a video clip of Lizz here to share with you but they didn't allow it that night.
TENNESSEE
Four days after that,  I was in Tennessee, meeting up with the Adams family for our bi-annual reunion. We get together every two years at a different venue.
When I was young, all the relatives lived in close proximity to one another, but then everyone became mobile and it was hard to get everyone together on a yearly basis. Hence, the bi-annual reunion.
One year it was at a dude ranch in Durango, Colorado. Then, a river boat ride on an old paddlewheel boat on the river which runs by Cincinatti, Ohio.  We also had a leaf-peeping visit to  Middlebury, Vermont, and a get-together Vancouver, British Columbia, Canada. We also did a campout in Blue Springs, Missouri.
I don't remember them all because I have not been to all of them. But we try to change it up each time.
This year we rented a huge house in the hills of Tennessee, which sleeps about 40 people. There are beds everywhere. The house was near Pidgeon Forge, Tennessee.
My dad had four brothers and two sisters. My dad and Uncle Jimmy passed away. But we still have Uncle Howard, Uncle Walt, Uncle Gordon, Aunt Evelyn and Aunt Helen.
All of my dad's brothers and sisters were always good to all of us kids. I have a lot of good memories of family get-togethers during my early years. I'm thankful for each and every one of them.
We spent four days together,  catching up on all the news we hadn't heard yet and just enjoyed each other's company.
We ate well. That's one thing I remember as a kid. The Adams family cooks and eats well.  Uncle Gordon always leads the way. He likes to cook.
One night after supper as the dishes were being done, a few of us were standing around in the kitchen, recalling days of old, and someone said something that made me think of a song by the Impressions, called "It's Alright".
So I started singing it and got the others to chime in. But even though we all remembered the song, we couldn't remember all the words. So we googled the song and the lyrics, and it was all down hill from there:
But it's alright!  We had a good time.
But we didn't just stay in the cabin.  We also allowed time for individuals or splinter groups to go off and explore the area or go to some specific place they wanted to see. Some went to the Smoky Mountain National Park. Some went to Gatlinburg. Some went shopping.
I went to Gatlinburg,  to Starbucks,  so I could connect to the internet and work on my posts. Up in the hills where we were, there was no wiffy. Whaaaat?!?
My sister was telling me a story about a relative who had seen an ad for free "wiffy".  At least, that's how she thought it was pronounced.
At the time she was unaware of what Wi-Fi was because it was relatively new.  She didn't know what it was, but it was free, so she wanted it.
After Starbucks,  I also stopped to play basketball at a court I found through Google Maps. It was a nice park being used well by the local residents there, but I had the courts all to myself!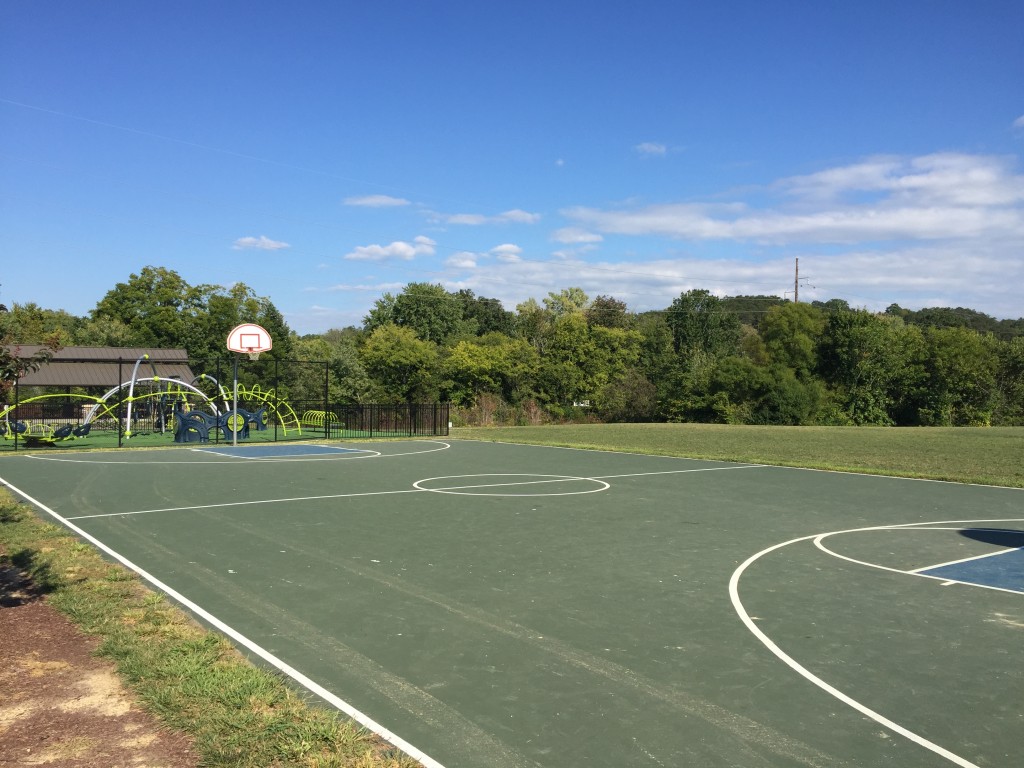 Since I got Lizz's new CD I have been playing basketball to a song on the CD called, "The New Game".  I love it!  I like to move to it!
While I was playing, there was a mother and daughter riding bicycles around and around the park.  The little girl was about 10 years old.
One time as she passed by me, she said, "I like your shirt!………..and your basketball too! I smiled and said, "Thanks!"
But in the next video clip, I am playing basketball to the songs on "Fourplay", the name I gave to a playlist I made that includes only songs from my favorite four female singers whose music moves me and gets me pumped. They all have four-letter names: Lizz, Nina, Toni, and Sade.   In my post called, "Row, row, row your own boat…..to the Fabb Four", I mentioned that I might call it the power of four, or something like that.
While I was playing this time, I noticed a little boy about nine or ten, was watching me play for a while. I stopped to get a drink of water and he approached me and said, "You're pretty good for your age!" I smiled and said, "Thanks!"
The four days at the family reunion in Tennessee passed by quickly. We all said our goodbyes and left.
But Uncle Howard, Uncle Walt, Colleen (my sister), and I continued on to Manteo, North Carolina, to the Roanoke Island Bluegrass Festival.
NORTH CAROLINA
MANTEO-The Town of Manteo wraps around Shallowbag Bay on the eastern side of Roanoke Island, part of North Carolina's Outer Banks, or as they abbreviate it, OBX.
The first night of the festival my sister and I walked around the charming little town of Manteo and we stopped in at a "brew and chew" called the Full Moon Cafe,  to eat supper.  I had shrimp and grits for the first time and it was so tasty.
I'm going to have to Google that recipe and take that culinary experience back to Seattle and share it with my kids during the next Sunday at the J's.
Manteo is the town in the southeast corner of the picture. The Bluegrass Festival site is across the bridge, just to the left center of the picture. It's a beautiful venue.
(Would you believe I took this aerial photo of Manteo while I was getting some "air time" on the basketball court? I had a basketball in my right hand and a camera in my left hand.)
I was just checking to see if you were paying attention.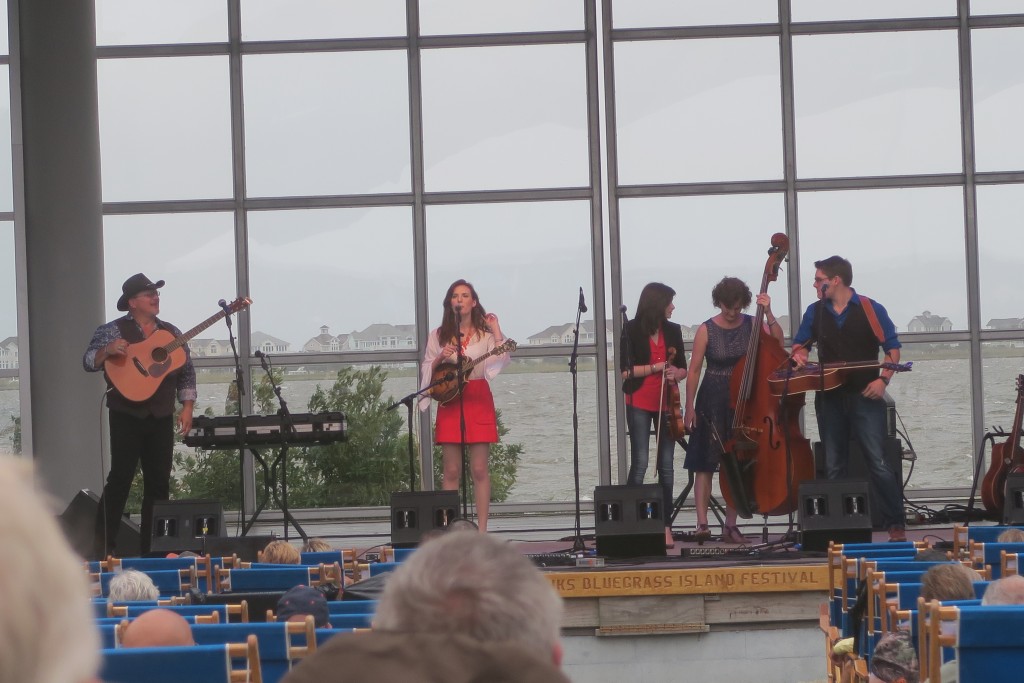 The main stage is 3800-square-feet, with a huge expanse of a glass wall behind the performers, which creates a beautiful and natural backdrop of the water of the Roanoke Sound.
There was ample room for everyone to position their chairs on the lawn in front of the stage.  We weren't close to the front but from where we were sitting, we could see and hear really well.
Most of the bluegrass festivals are on a farm or at a campground in the mountains. But the Outer Banks Bluegrass Festival is the only one that takes place on a coastal island.
The festival was supposed to continue for four days but on the evening of the second day they told us the last two days were cancelled due to a bad storm that was coming through.
Even so, we heard a lot of great bluegrass music during those first two days and it has been a great experience.
Here are a couple of examples:
The next video clip presents Rhonda Vincent and the Rage. They sang several songs and each one was beautiful to listen to.
But the song they are singing in this clip, below, called "His Promised Land", was my very favorite song of the night and of the Festival. 
Rhonda's delivery and the band members' harmonies really struck a nerve in me. See what you think.
Bluegrass and Gospel seem to be intertwined. Most of the groups included both in their repertoire.
OBX Beach Club
My sister and I were staying in a time-share condo called the 0BX Beach Club, which was close to the coast.
The interior was bright, light and cheery.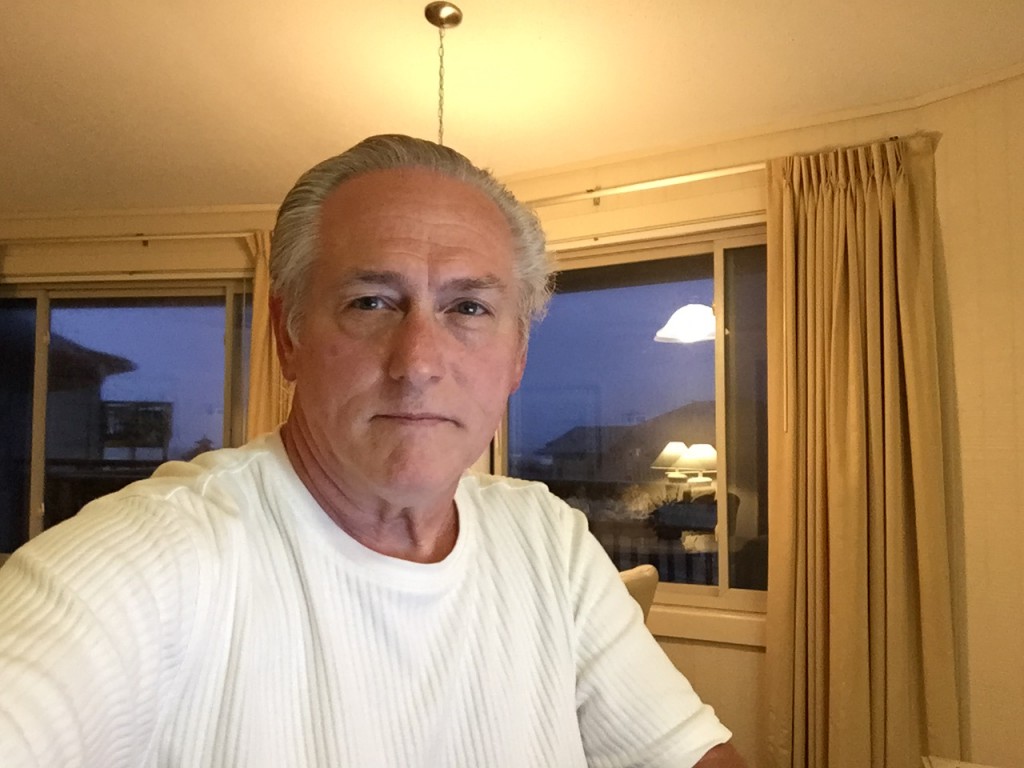 The sunrise on the first morning after we arrived was beautiful. But after that it was rainy and windy every day.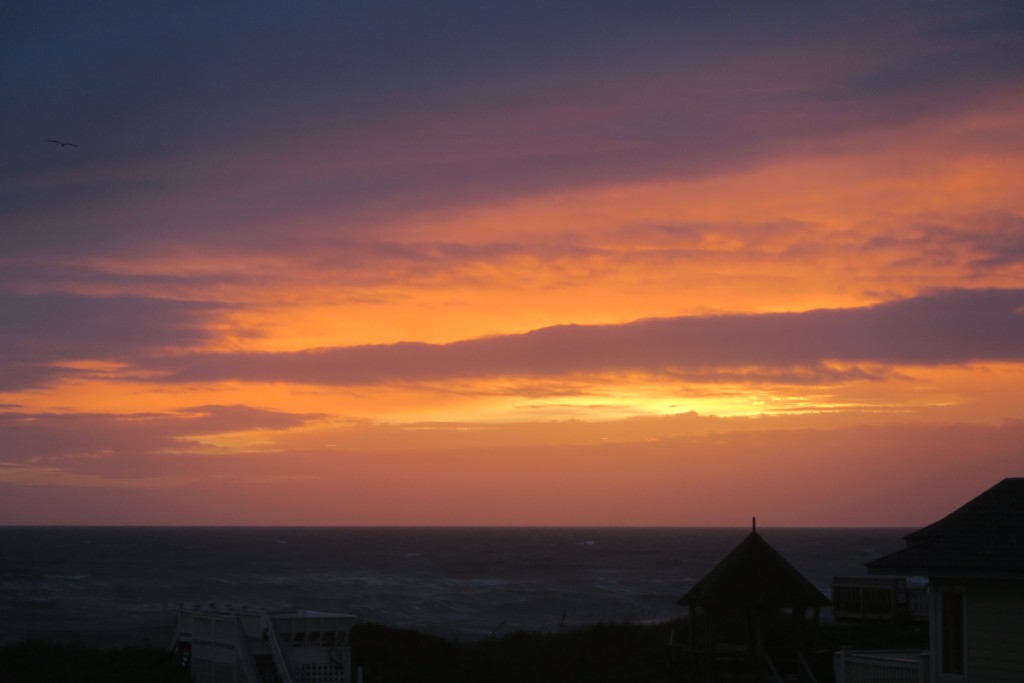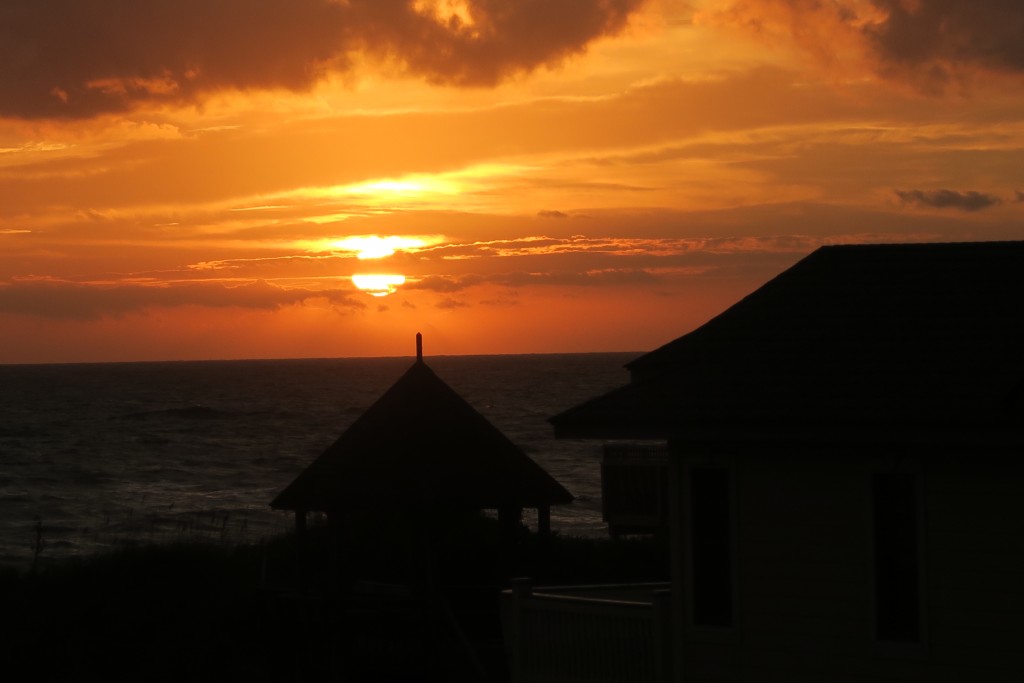 But we still managed to do a lot and have a good time.
We experienced and enjoyed the two days of the Bluegrass Festival.
We drove down to the Cape Hatteras Lighthouse Visitor Center and Museum and climbed the 248 steps to the top of the Cape Hatteras Lighthouse.
It was windy. I was having a bad hair day!
My Uncle Howard said, "That's okay 'cause you and your bad hair make me look even better than I already do!"
(Personally, I don't follow that twisted logic.)
The guide at the top of the lighthouse said the winds up there were blowing at 66 mph so we were unable to go out onto the balcony when we got up there. I shot the photo from inside the lighthouse.
Then we drove down to the southern tip of Cape Hatteras to the Graveyard of the Atlantic Museum.
I saw this monument erected outside the Museum and learned a little bit of history I didn't know before. (If you double-click on the picture, you will be able to read it better.)
Lastly, we visited The Wright Brothers Exhibit.
For more information on all of the above and more, check out outerbanks.org.
RETURN TO SEATTLE
So today is Saturday, the 26th of September. Tomorrow I will return to Seattle. I've never finished a post this quickly but since the Festival was rained out and I had two days before my flight I used it to finish the post.
I hope this article inspires you in some way to do the things you love to do, whether it be at home or away from home, and whether it be with someone you like to be with or whether it be alone.
It's been a great 15 days but I'll be glad to be back home for a while, until my next adventure.