Scanners like to learn, discover and create. (At least, this scanner does.)
One day I decided I'd like to make my own CD, to include a front and back cover, the words, and the song. I had just written a song and that inspired me to make my own jacket for it.
All the other times I wrote a song, I would just put it on paper, enjoy it for a few days and then tuck it away in my song folder. But not this time.
I wasn't thinking of trying to sell it. I just wanted to be creative and see what I could come up with. So this is it: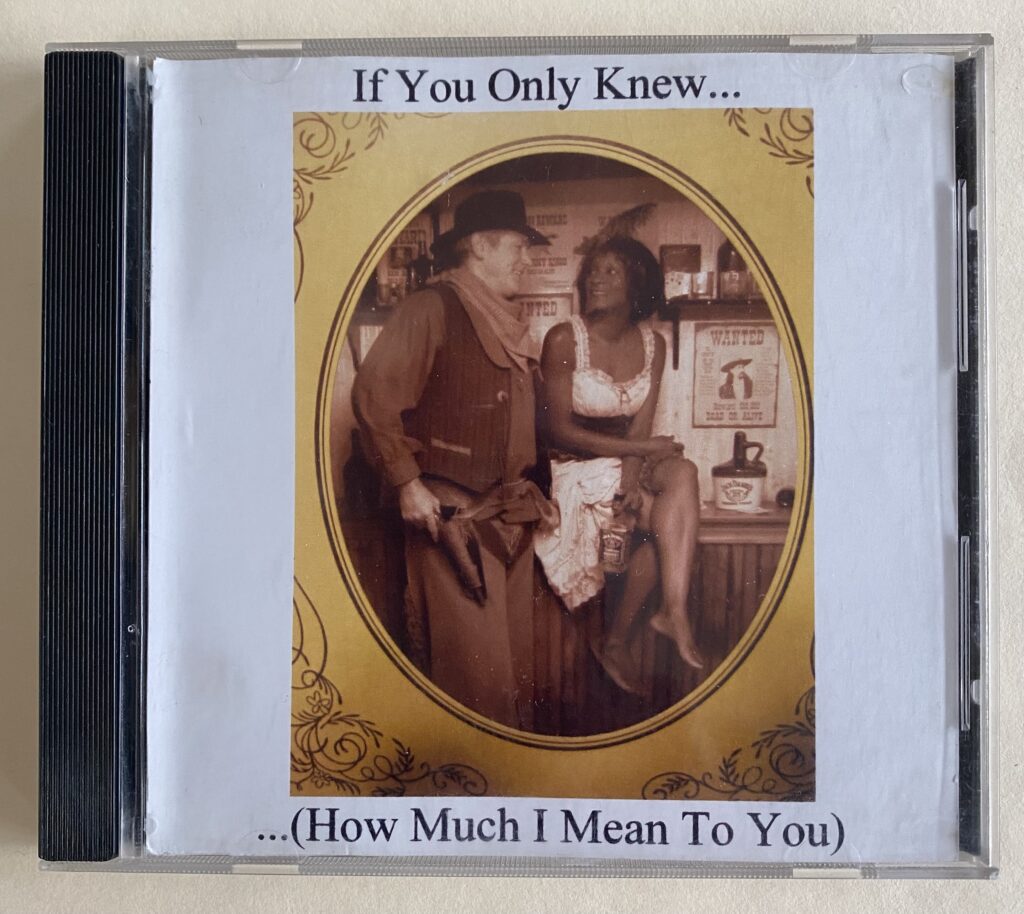 The song was about a woman, whose life I was a part of for about three years. I thought it was a good relationship and one that would last a long time. Of course, it wasn't perfect but I thought the issue concerning us was one that we could live with and deal with.
I've always known that there is never going to be the "perfect person" for me, just as I will never be anybody's "perfect person". But If you declare your love for someone, I think you need to be able to love that person, unconditionally, in spite of their faults. If those faults or traits that you don't like are something that you just can't put up with, then you might consider that you don't really love that person, and move on. No one should settle for less than what they really want.
So that happened to me. The woman who I thought I would be with for a long time, decided she wanted something else and she moved on.
At first, my heart was bruised by the rejection. I would think to myself, "Why do people say they love you and then one day they leave you?  Why did she leave?" It's an ego-buster, for sure!
So after a period of pensive mourning over the loss of her (really just feeling sorry for myself), I became a little bit sarcastic and I snapped out of it (sort of) by saying to myself, "Okay, the moral to this story is this: You don't mean anything to her. She left. Get over it or write a country song about it!"
I was just joking to myself and then I suddenly jumped up, got my cowboy hat, put it on and I sat down to write the song, all the time laughing at myself for such animated theatrics. I'm not one prone to do that, normally.
The reason it made sense to me to make it a country song was because she liked country music (as well as other genres) and knew almost every country song there is. That was one of the interesting facets about her.
She also liked scrabble and she was so smart and really good at scrabble. She taught me a lot of  good scrabble tips. She was very patient with me as she helped get me up to her speed in scrabble.
She once got a Scrabble Bingo (that's when you are able to use all 7 tiles at once and you get 50 extra points). The word was "cranking" and she was able to put it over two "Double Word Score" squares. She couldn't contain her excitement. That tallied up to a 110-point play!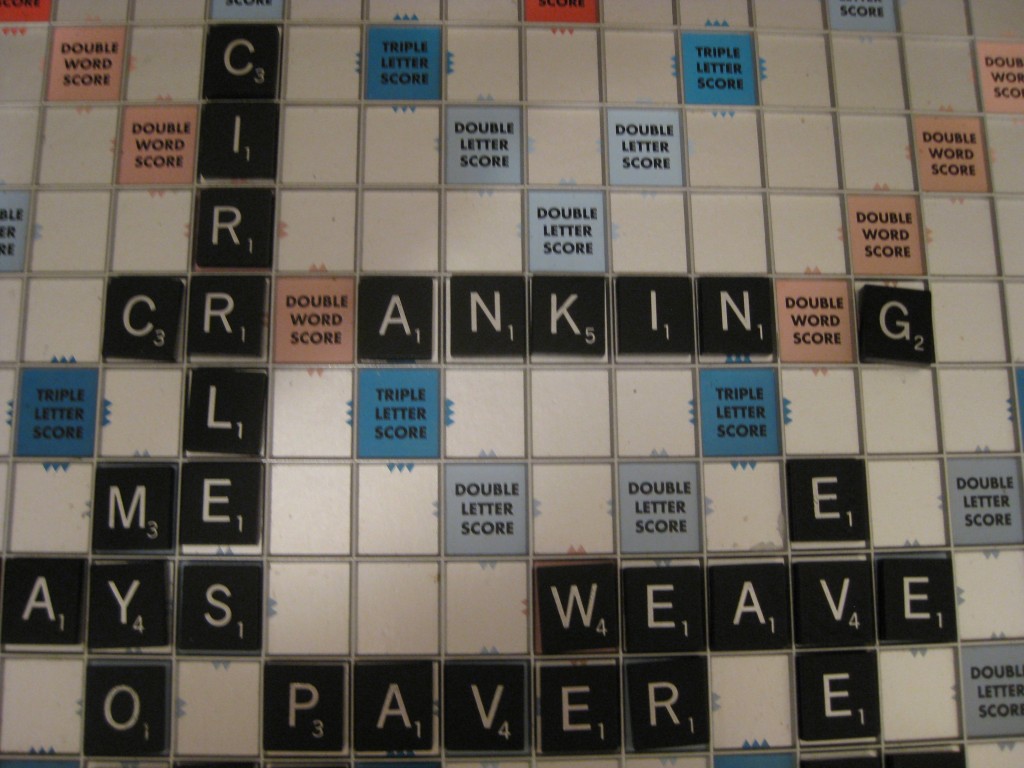 So while we played scrabble, we listened to all kinds of music on my ipod. But when a George Strait song or other great two-steppin' country song came on, she would jump up from the table, reach for my hand and I would jump up and we would two-step around the living room. That was another of her talents. She danced well.
I don't dance well but she was very patient with me again and taught me the two-step, and cowboy cha-cha. Which brings me to my next point.
All sarcasm had vanished, as I remembered the fun we had, and I just knew I had to write the song as a country song and as a cowboy cha-cha, in honor of her and the good times we had together.
But still there was that nagging hint of rejection that I still had not gotten over.  So I thought, "What do country songwriters do in this case?" The answer in my mind said that they would make the title a cliche' or pun about lost love or heartbreak and then tell the story.
For example: "No Future In The Past",  "All My Ex's Live In Texas", "Life's Too Long To Live LIke This", "Cryin' My Heart Out Over You", "There's a Tear In My Beer", etc. Then there is the song where a lady is singing that she is going to hire a wino to decorate her living room like a bar to keep her husband home at night.
So, in that vein, I continued my thinking about the song I was about to write. I thought about my girlfriend and thought to myself, "She wouldn't have left if she knew how much I cared for her."
But then I thought, "That's not true. She does know. And it was probably hard for her to leave because she wouldn't want to hurt me. Because she really did care about me, even though she discovered she needed something more."
And I knew that. It was the sarcasm creeping back in because of the pain of rejection.
So at that moment I thought about how to twist that phrase around from
"If you only knew how much

you mean

to me"
to
"If you only knew (how much

I mean

to you)".
Then I told the story: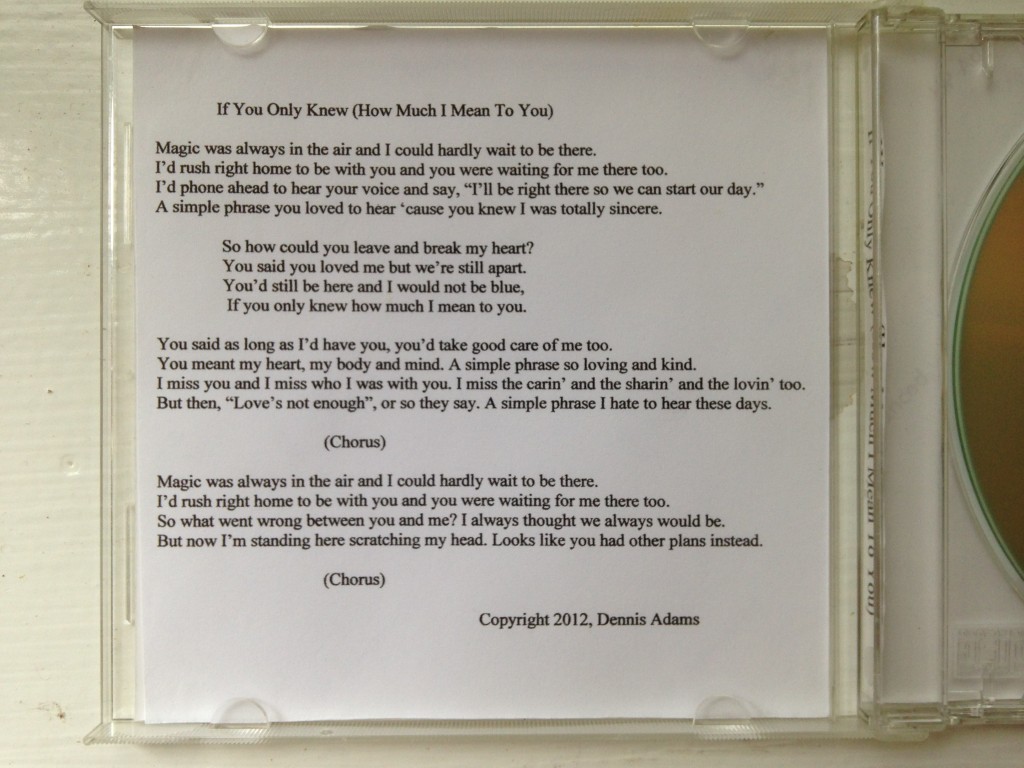 It's ironic that she and I had taken that picture on a visit to an old mining town in Nevada. We paid to don those vintage clothes from a bygone era and have our picture taken in them. It was a fitting picture for the front cover of the jacket for a country song. Reminds me of Marshall Dillon and Miss Kitty (you millenials might not understand that).
So I had one more detail to figure out. What should the back cover be. So I thought about all the cards and letters she had given me over that three-year period we were together, where she told me how much I mean to her.  I got them all out and selected the best ones. Then I reduced them to postage stamp size and made a collage out of them to produce the back cover.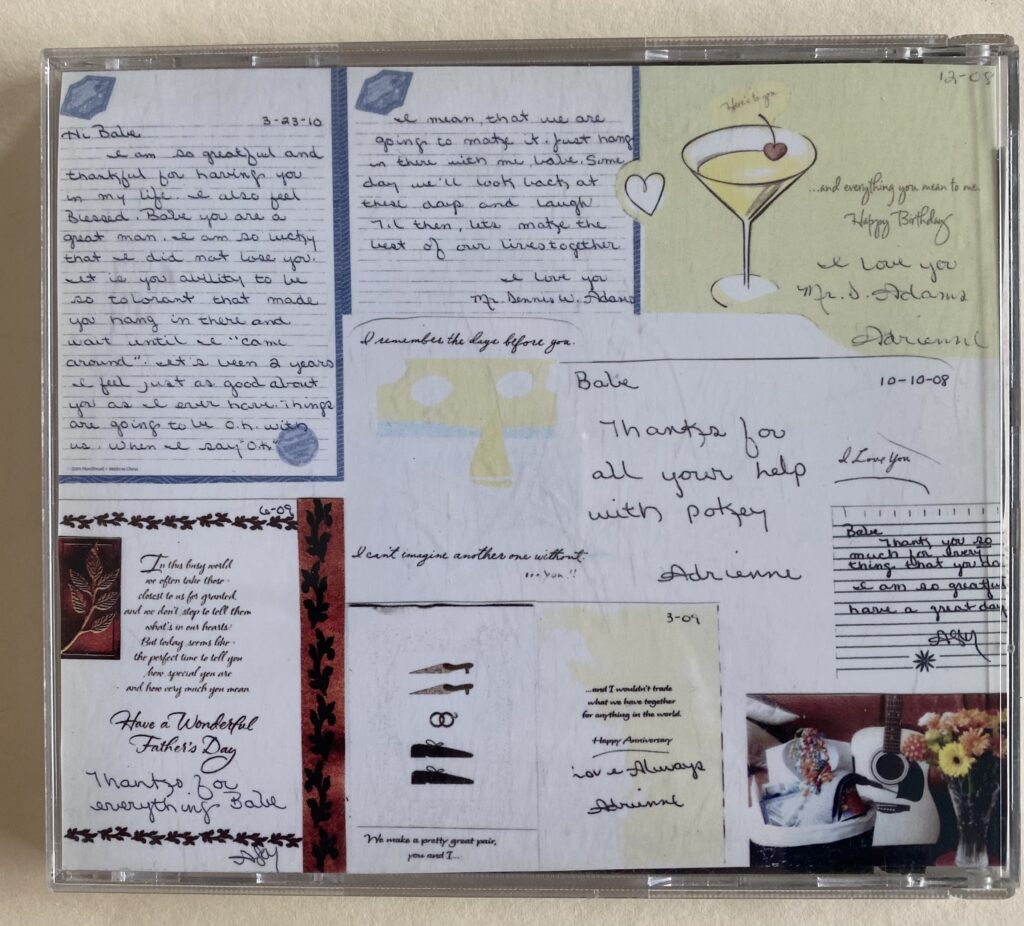 I know this is a little bit personal. But I think this is a story that anyone can relate to. I think relationships are the hardest thing to do in this life, at least do successfully. And even though this relationship didn't last as long as I thought it would, I am a better man for having had the relationship.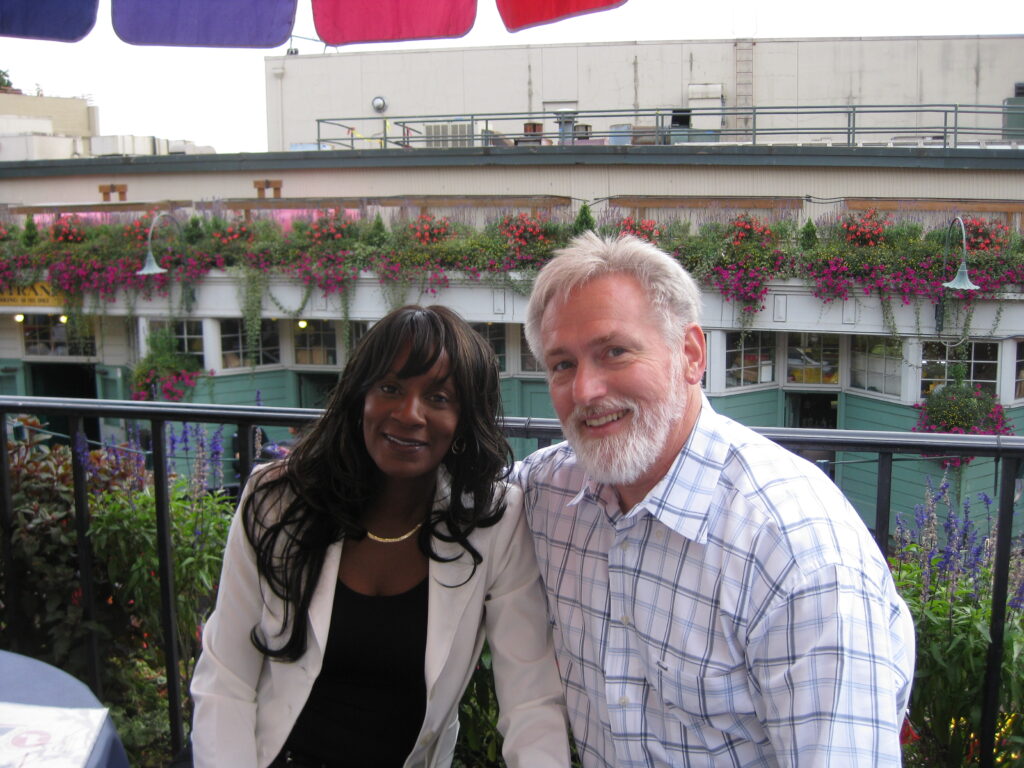 I am thankful to her for a lot of things.
I'm thankful to her for her kindness and caring.
I'm thankful for her simplistic approach to things. It taught me to act quicker and think less.
I'm even thankful for her impatience (at times).  It taught me to be less tolerant and not be so willing to settle for less.
She is a good woman. I was lucky to have known her.
So all that is left to do is to listen to the song! Hope you like it. Get up and dance!
One-Two Cha Cha Cha…….!
 If You Only Knew (How Much I Mean To You)
Magic was always in the air and I could hardly wait to be there.
I'd rush right home to be with you and you were waiting for me there too.
I'd phone ahead to hear your voice and say, "I'll be right there so we can start our day!"
A simple phrase you loved to hear 'cause you knew I was totally sincere.
So how could you leave and break my heart?
You said you loved me but we're still apart.
You'd still be here and I would not be blue,
If you only knew how much I mean to you.
You said as long as I'd have you, you'd take good care of me too.
You meant my heart, body and mind. A simple phrase so loving and kind.
I miss you and I miss who I was with you. I miss the  sharin' and the carin' and the lovin' too.
But then, "Love's not enough", or so they say. A simple phrase I hate to hear these days.
Chorus
Magic was always in the air and I could hardly wait to be there.
I'd rush right home to be with  you and you were waiting for me there too.
So what went wrong between you and me? I always thought we always would be,
But now I stand here, scratching my head. Looks like you had other plans instead.
Chorus
Copyright, 2012, Dennis Adams