U

ncles

D

oing "Th

e

Rounds" In Seattle
My Uncle Walt (79 years old) lived here in Seattle for 20 years, until about a year ago, when he moved back to St. Louis, Missouri, the town where he and the other Adams family members (including me) grew up.
My Uncle Howard (76 years old), his younger brother, came with him on this trip to Seattle.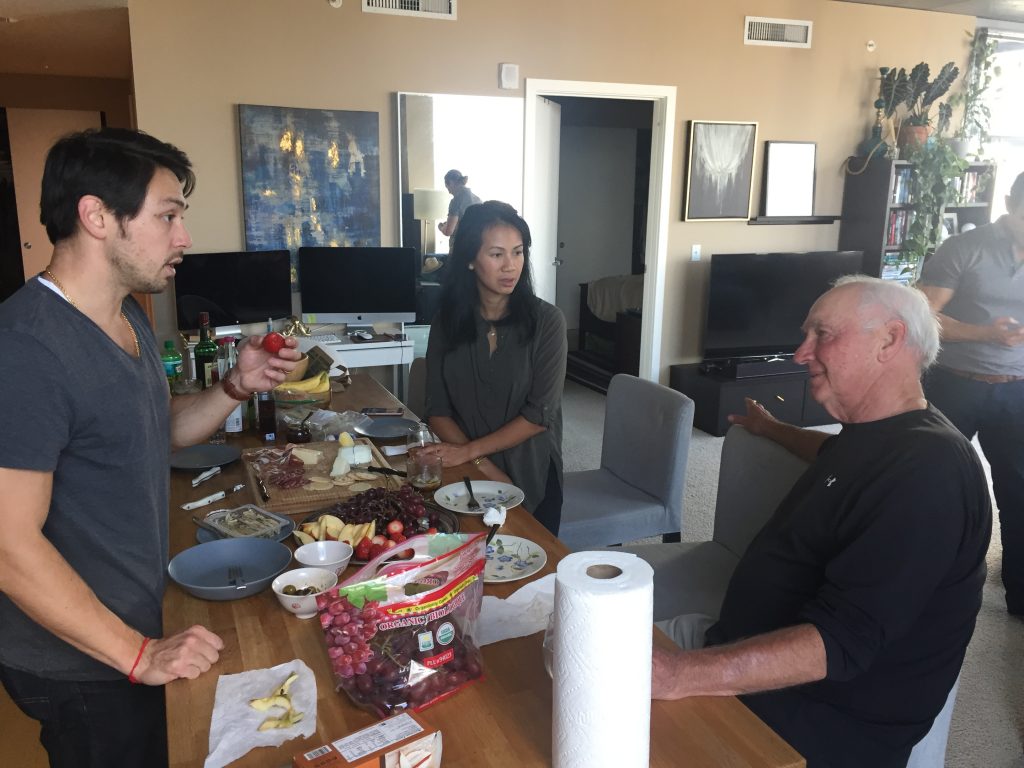 Uncle Walt drove his car from St. Louis to Grand Junction, Colorado (where Uncle Howard lives). Then Uncle Howard drove the two of them, in his car, the rest of the way to Seattle. Along the way, they made a few stops: Jackson Hole, Wyoming; Yellowstone National Park; Mt. Rushmore; and Butte, Montana.
I think its great that they are active like they are. And they were always great uncles to us kids. Actually, my Dad's four brothers and two sisters always treated us well with a lot of love and laughter.