I was living in South Korea at the time and I worked as a Korean translator. To get better at the language, I immersed myself in the culture and customs.
I also made many trips to the Korean bookstores looking for dictionaries, books with short stories, magazines  similar to Reader's Digest, music books, and bilingually published books. The English was on the left side and the Korean on the facing page. So I could quickly see how they would say things.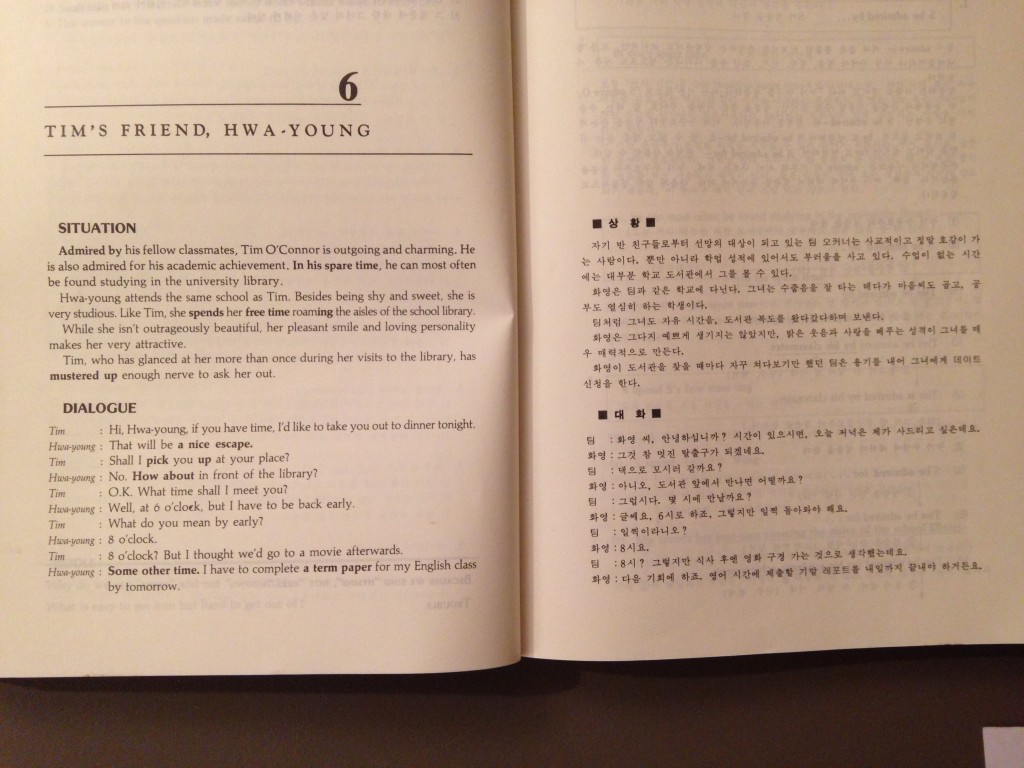 (Oh! I didn't know that's how they say "a nice escape"!…….
……………………멋 진   탈 출구가 ……see how easy that was?
Also I would buy Korean grammar school books and study them as well. I learned a lot of simple words like grasshopper and Forsythia, that I wouldn't have learned as an Air Force translator, translating things like river-crossing operations and electronic warfare, etc..
Then there were books about Korean proverbs and maxims which I collected to learn how they say things like "the apple doesn't fall far from the tree" and other common idiomatic expressions.
So in my study of the language, I learned about the expression above: "A Shrimp Among Whales". To Koreans, it translates to: A shrimp could get its back slapped if it got caught in the middle of some whales fighting.
The Korean looks like this:….."고 래   싸 움 에  새 우 등  터 진 다 "
Historically, it refers to the suffering Korea has endured at the hands of foreign invaders. The Koreans have always wanted to live in peace but there were times when outside forces interrupted that peace. So Korea was the shrimp and the larger powers were the whales, that surrounded them.
When I heard about that I felt empathetic to their plight, and I decided I would write a song about it and call the album the same: "A Shrimp Among Whales". I thought I would have some artist draw a view of the world with Korea appearing as a shrimp and Japan, Russia, China and the U.S., appearing as whales.  Then I would write more songs to make a whole album.
I never finished that idea but I did finish writing the song I call "A Shrimp Among Whales". I wrote it as if the " U. S. was a good whale trying to prevent the other whales from slapping Korea's back". Actually we are in Korea partly to do just that, among other things.
I'm not the political type but I had empathy for their suffering so I was moved to write the song. So here is "A Shrimp Among Whales":
I'm not a good guitarist but I liked the little parts I made up that give it a kind of driving rhythm.  See what you think.